Climate Change is a Burning Global Issue
Wildfires burned throughout the world, a trend with serious consequences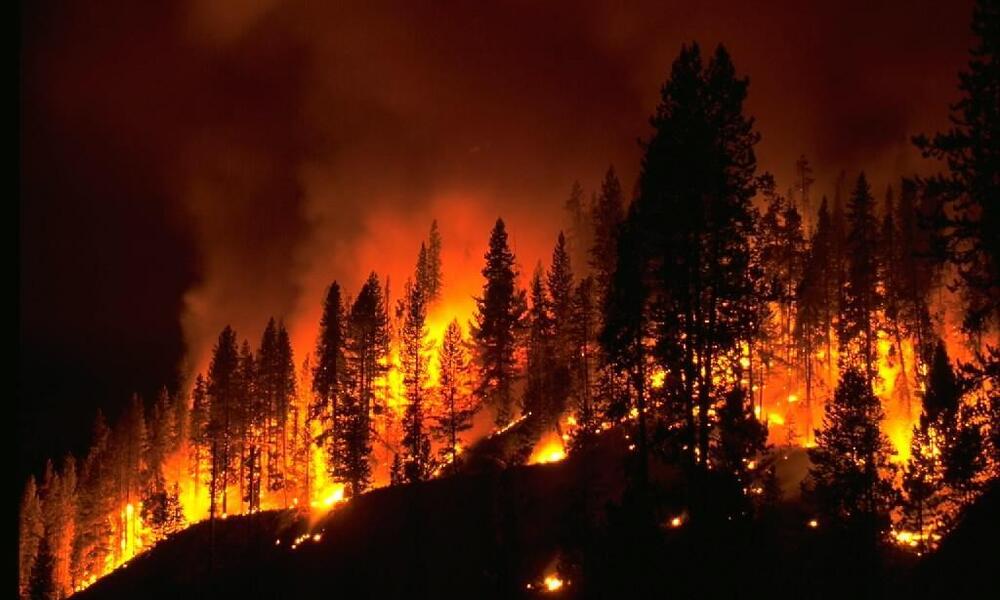 Wildfires have burned over vast areas of the planet this year. We have seen the dramatic images of the fires and their aftermaths. The smoke has drifted across continents and oceans—sometimes with serious consequences.

Such wildfire conditions are becoming more extreme and increasingly reflect rising global temperatures—a trend driven by rising atmospheric concentrations of greenhouse gases. Ironically, the fires result in the release of even more greenhouse gases to the atmosphere, and some of the smoke can eventually deposit soot on distant snow and ice, speeding up the melting that already is occurring in response to global warming.

Wildfires around the world
The first notable wildfires of 2015 came in the Southern Hemisphere, hitting Argentina and Chile. By April, the action shifted north to Siberia where winter and spring temperatures came in well above normal.

Finally, wildfires erupted on our own shores in Alaska. By early August the combined area burned in wildfires in Siberia, Canada and Alaska was over 31 million acres or over 48,000 square miles—bigger than the land area of New York. Much of the burned area was in the Arctic and Sub-Arctic. Smoke from the fires at times encircled the northern hemisphere.

Climate change is a driver of global wildfire trends
Fire seasons are becoming longer due to global warming. The area affected by especially long fire seasons has doubled, and the frequency of long fire seasons has increased by more than half, according to research examining the years from 1979 to 2013. More than 69,000 square miles of global tree cover was lost in 2013 alone, according to the Global Forest Watch partnership. A third of this loss was in Russia and Canada, mainly because of wildfires. In those countries and in Alaska, there has been a steep increase in tree cover loss in Arctic and Subarctic forests.

With each decade warmer than the next, we can expect these trends to persist.
What we do next matters
As the planet continues to rapidly warm, wildfires will become a growing problem—one that sends smoke across international borders and substantially increases greenhouse gas emissions to the atmosphere. Consequently, the fires are not just local and national problems; they pose international challenges.

We must make every effort to slow the pace of global warming that increasingly is driving wildfire trends. WWF works to fight this global crisis by engaging millions of Americans and rallying businesses and government leaders to sharply reduce our dangerous dependence on fossil fuels, and to prepare for wildfires and the other emerging impacts of global warming

Tell our leaders to act on climate. Sign on today!