Cockatoo chicks discovered after fires ravage Kangaroo Island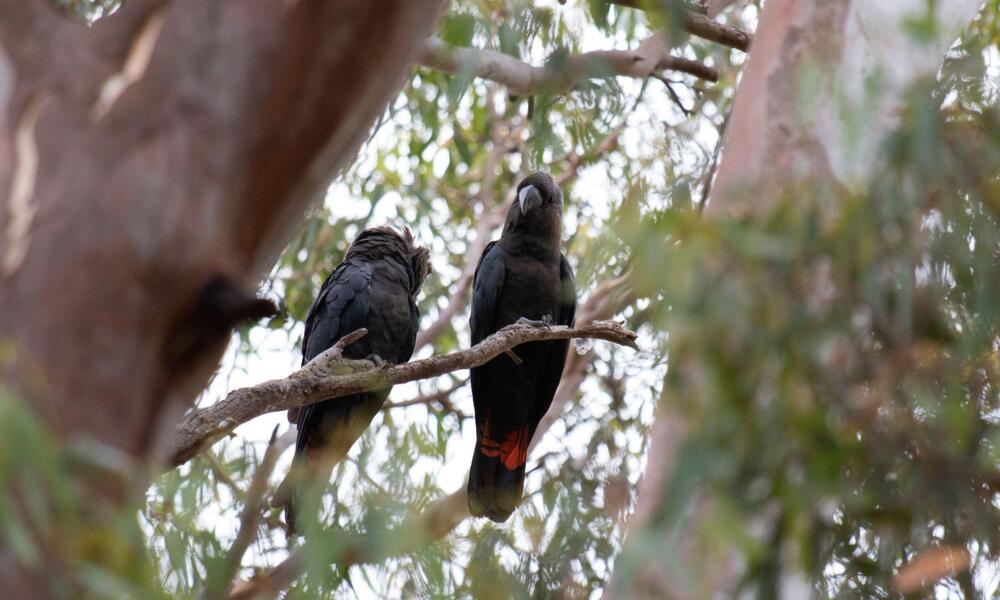 Often described as an Australian equivalent of the Galapagos, Kangaroo Island is home to a vibrant diversity of species. Six months ago, bushfires ravaged the Island. The endangered glossy black cockatoo was pushed to the brink of extinction.
But a glint of life shines through this devastation. Glossy black cockatoo chicks hatched amid burnt bushland, boosting hopes that the species can be saved.
Staff from the Kangaroo Island Landscape Board discovered 23 chicks during nest inspections this spring, including several in areas damaged by the fires. Thanks to the generosity of WWF supporters, emergency efforts are underway to provide support for the endangered bird.
Over half a million acres - almost half - of Kangaroo Island was burnt during the bushfires that began in December 2019. The island was estimated to have 370 glossy black cockatoos before the bushfires, and up to 75% of this population lived within the areas that burned. The area also contained 93 of 130 artificial nest boxes. Donations from WWF are supporting local Kangaroo Island organizations to survey damaged habitat and install nest boxes where necessary.
"Many of the cockatoo pairs on Kangaroo Island rely entirely on these artificial nests to breed, so it's vital to install replacement boxes in areas where there's feeding habitat," said Darren Grover, WWF-Australia's Head of Healthy Land and Seascapes.

While it is too early to say how this year will compare with previous nesting seasons, the appearance of so many healthy chicks is encouraging.
"Every new glossy black cockatoo on Kangaroo Island is incredibly important. The only way we're going to rebuild this population is to ensure these chicks keep hatching and survive to fledgling," said Ms. Berris.
By joining together, we can continue to deploy funds to restore habitat and save endangered species.