Conservation highlights of 2021
Download the 2021 Annual Report
Like 2020 before it, 2021 has been a year of tumult, uncertainty, and angst. But it has also been one of hope: tech companies came together to help eliminate trade for prohibited wildlife and wildlife products; the US government made major strides toward reducing food loss and waste; and people working in fisheries gained easy access to online tools to make their practices more sustainable.
WWF continues to work to halt the destruction of nature—and restore it where we can—to help people and wildlife thrive.
Here's a look at some conservation highlights from 2021.
Tech companies remove or block 11.6 million listings for prohibited wildlife and wildlife products
Forty-seven of the world's biggest e-commerce, social media, and technology companies, like Google, eBay, and Facebook, have come together as members of the Coalition to End Wildlife Trafficking Online to eliminate trade for prohibited and endangered species and associated products from their platforms. And they've been successful: the companies reported removing or blocking more than 11.6 million such listings since 2018. Illegal wildlife trade, both online and in physical markets, decimates populations of wild species and contributes to the catastrophic biodiversity loss seen globally, so having these companies working to end the practice is crucial to protecting wildlife.
WWF helps Mississippians resolve land title issues that disproportionately affect Black families
The Mobile Basin Heirs' Property Support Initiative will help families in the Mobile Basin of Mississippi protect and keep their forestland. The two-year project was launched in October 2021 by the Center for Heirs' Property Preservation™ and the Mississippi Center for Justice, with support from WWF and Kimberly-Clark. The new initiative provides a combination of legal services, information, and access to financial and forestry resources to help Mississippians resolve land title issues that disproportionately affect Black families and often lead to loss of property, wealth, and forest resources.
WWF develops a plan to cut United States food waste in half
In the US, up to 40% of the food we produce is unsold or uneaten, and that waste results in more greenhouse gas emissions than are emitted by the entire US airline industry. In search of solutions, WWF convened a coalition of food waste experts, businesses, non-governmental organizations, and local leaders from around the country. Together we unveiled a visionary new Food Waste Action Plan to help the US address its food waste problem. In Congress, the plan led to Representative Julia Brownley (D-CA), Senator Cory Booker (D-NJ), and others introducing the Zero Food Waste Act, which would give state governments, Native nations, and local community leaders much-needed resources to scale up infrastructure for food waste prevention, measurement, and recycling—and put the nation on a path to reducing food loss and waste 50% by 2030. It has also influenced legislation on food date labeling and school food recovery efforts.

Renewable Thermal Collaborative wins grant to slash industrial thermal greenhouse gas emissions
The Renewable Thermal Collaborative won the 2030 Climate Challenge Award, a competition hosted by Lever for Change, and received $10 million to slash industrial thermal greenhouse gas emissions—the third-largest source of greenhouse gas emissions in the United States. The collaborative, which WWF co-founded with the Center for Climate and Energy Solutions and David Gardner and Associates, brings together the combined power of major businesses to help break market, policy, and technological barriers preventing the growth of renewable thermal energy. Addressing industrial thermal energy emissions is key to keeping global warming to 1.5 degrees Celsius.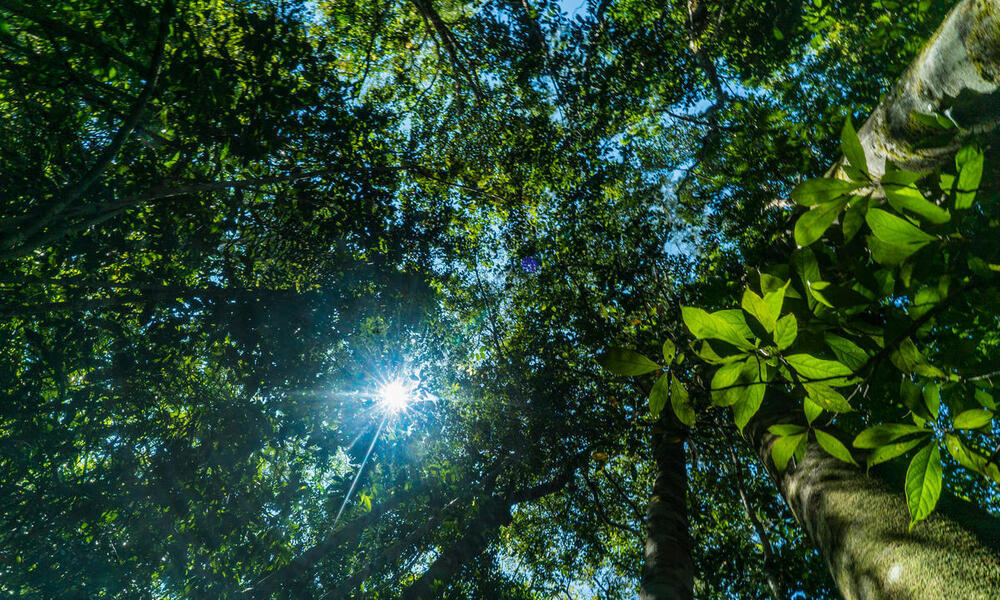 Forests Forward: engaging big players to protect forests
Forests are under threat. In 2020, the tropics lost more than 30 million acres of tree cover, and an emergency of this magnitude needs an all-hands-on-deck approach. So this year, WWF launched Forests Forward, a new program that engages and advises major companies on how to use nature-based solutions and responsible sourcing to meet sustainability goals while protecting forests and the rights of forest communities. To date, five companies have signed on as Forests Forward participants in the United States: HP Inc.; International Paper Company; Kimberly-Clark; Lowe's Companies, Inc.; and Williams-Sonoma, Inc.

New platform helps build local capacity for improving fisheries
A fishery improvement project is a step-by-step approach to improving fishing practices and management. WWF has reached more than 300 people as part of on-the-ground training workshops that began in 2015. These seminars taught local stakeholders how to develop, implement, and monitor the progress of improvement projects. This year, we launched online training tools to foster virtual learning in a time of restricted travel. The program—available in English and Spanish to anyone, anywhere in the world—includes seven courses along with case studies to reinforce learning and resources to help participants along the way. There's no quick fix for unsustainable fishing, but online training makes local capacity building faster and more efficient.
The Coca-Cola Company & WWF extend their partnership after 14 years of freshwater conservation
WWF and The Coca-Cola Company renewed their partnership for three more years—adding to 14 years of progress made to conserve freshwater resources for communities, nature, and businesses in more than 50 countries. This new phase will focus on climate and water resilience, the sourcing of agricultural ingredients, and transforming packaging to prevent waste, all by engaging hundreds of additional stakeholders around the world. So far, the partnership has improved the management of nearly 4,000 square miles of river basins and monitored the health of 700,000 square miles of watershed.