Creating a Ripple Effect
High school students host rain barrel workshops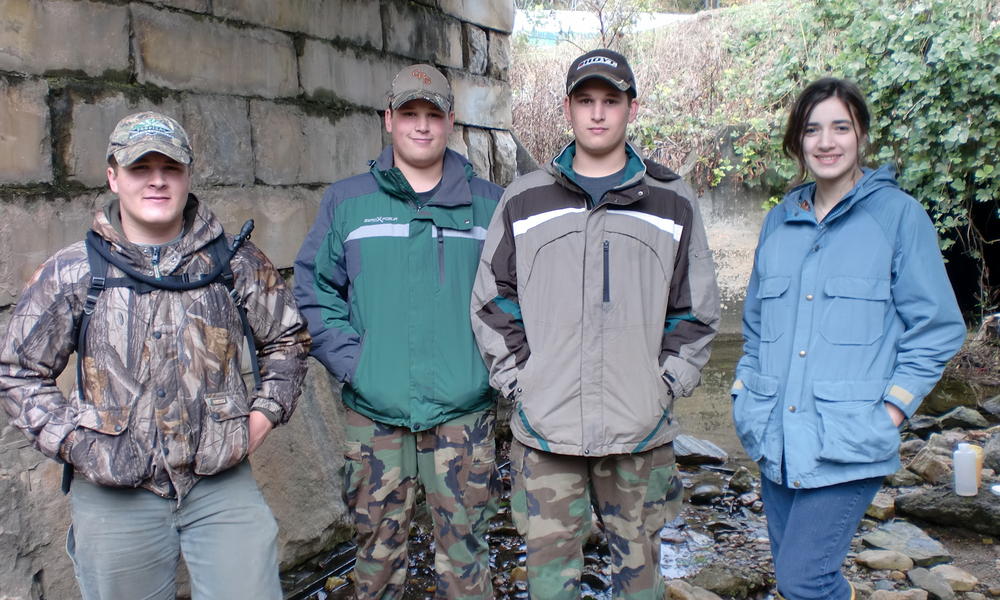 Can young people change the world? Madison Higbee and siblings Tyler, Wesley, and Nathan Newman of Canton, Georgia think so. Roughly 40 miles outside Atlanta, these high school students are creating ripples that are helping make changes throughout their community, watershed, and beyond.
"I think it is a young person's duty to try to make our world a better place. Whether we know it or not, we can help change the world through even small actions," said Tyler.
Hosting a rain barrel workshop with the Upper Etowah River Alliance, Tyler, and his brothers converted syrup drums donated by bottling partners of The Coca-Cola Company into rain barrels. By pressure-washing, drilling holes, and preparing all the materials needed, the Newman brothers helped peers convert these drums for a new use—collecting rainwater.
"Whether we know it or not, we can help change the world through even small actions."

Tyler Newman Student
Protecting freshwater
By capturing rainwater, rain barrels reduce the amount of storm water rushing back to streams, while also preventing pollutants from washing into waterways. The water collected can then be used to water plants, gardens, and shrubs.
What started as an environmental curriculum for these students has ignited a pursuit to educate their peers on ways to protect freshwater resources. Through two rain barrel workshops, the Newmans have trained 25 other young people who are directly helping improve the water quality of Canton Creek, an important tributary of the Etowah River.
"Protecting the waterways that flow into the Etowah River is important as it provides some of Atlanta's drinking water and is home to endangered and threatened species, some of which are found nowhere else in the world," said Madison.
Inspiring others
Madison and the Newman brothers have inspired 15 students to join them in their effort to monitor Canton Creek. Together, they perform monthly chemical, bacterial, and biological assessments, learning how polluted runoff affects water quality.
"Working as guardians of Canton Creek and learning more about freshwater conservation, we've learned how important it is to keep our stream healthy," said Madison.
These students are just one example of the ripple effect that WWF and The Coca-Cola Company are helping create as we seek to inspire a global movement to conserve water. To date, The Coca-Cola Company and its bottling partners have donated 36,000 rain barrels to community groups across the United States, helping drive positive change for people and nature.
Learn more about: