Creating Ripples for Positive Change
WWF's work with Johnson & Johnson helps advance a more sustainable palm oil industry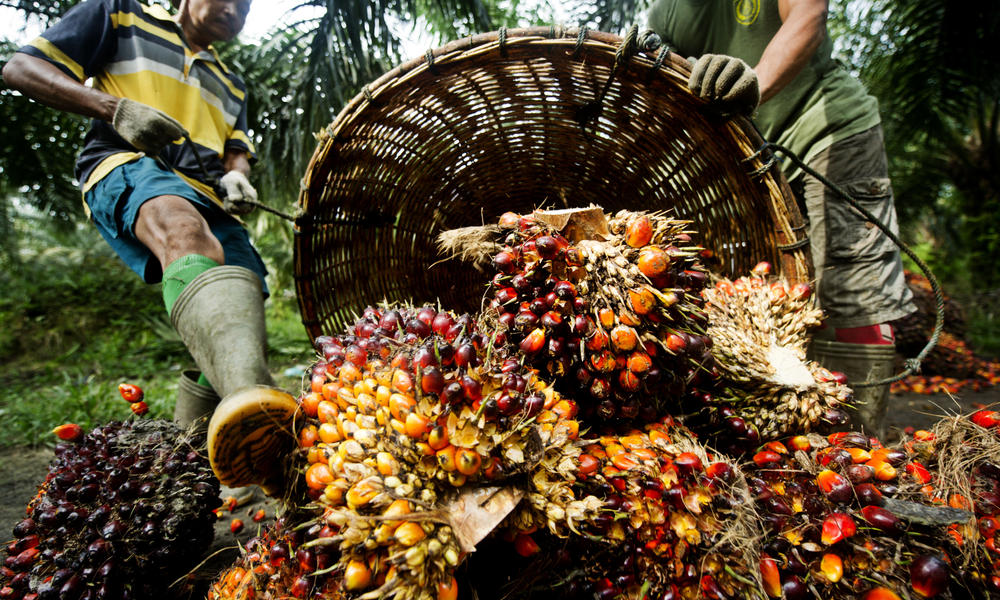 Palm oil, harvested from oil palm trees mostly in Asia, is a very small ingredient found in countless products we all use daily. Your shampoo, ice cream, margarine—even lipstick—all contain palm oil.
Only about 2% of the world's palm oil is consumed in the United States. But increasing demand from China and India is driving unsustainable cultivation of this commodity, with a huge environmental impact on vital ecoregions such as the forests of Borneo and Sumatra.
With the volume of palm oil production projected to increase by more than 65% by 2020, balancing industry growth with the constraints of a finite planet is crucial. As more and more companies, like Johnson & Johnson, continue to integrate sustainability into their operations, the focus is moving beyond the four walls of their business and into their supply chains.
Prioritizing Action
While palm oil is a small-volume ingredient, Johnson & Johnson discovered that it is a major concern given the profound damage unsustainable cultivation can do to vital natural resources.
Recognizing their role in influencing more sustainable development of palm oil, Johnson & Johnson has publicly committed to source 100% of its ingredients derived from palm oil from certified sustainable sources by 2015.
This means sourcing ingredients from palm oil created using responsible cultivation and production methods verified by one of the supply chain mechanisms approved by the Roundtable on Sustainable Palm Oil (RSPO). The RSPO is a global multi-stakeholder non-profit organization that establishes and promotes global standards for the production of sustainable oil palm products.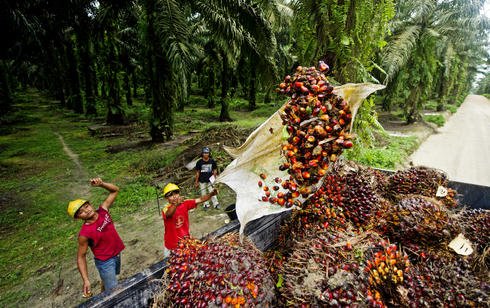 Having 'a Real Influence'
Since 2010, Johnson & Johnson has worked with the Green Palm program to purchase sustainable palm oil certificates, equivalent to 100% of their estimated annual palm oil consumption. The company also supports a number of projects intended to help smallholders achieve RSPO certification.
"We do not use palm oil in our products, but rather ingredients that are derived from palm oil called 'derivatives.' Because of the complexity of the derivatives supply chain, it's difficult to determine exactly where the palm oil that goes into our products comes from," said Simon Perry, Sourcing Manager, Johnson & Johnson Family of Consumer Companies.
"At the moment, the Green Palm program allows us to demonstrate our support for certified sustainable palm oil and address our Healthy Future goal while we work toward tracing the sources of the palm oil in our ingredients. "
Empowering Communities
But the company is not stopping there. In Johnson & Johnson's journey to source palm oil from sustainable sources, the company saw an opportunity to engage directly with local communities, specifically smallholder farmers, which account for a significant portion of global production of palm oil worldwide.
In Indonesia, Johnson & Johnson supported WWF's efforts to map the palm oil supply chain in Riau, Sumatra. This work informed how to best increase the capacity of smallholders in the region and develop a pathway towards smallholder certification.

From these learnings, the company has focused recent efforts on helping smallholders become compliant and achieve RSPO certification. In 2012, the company supported a project that helped a group of smallholders in Thailand achieve RSPO certification. More recently, the company worked with a local NGO to conduct certification training with 42 smallholders covering an area of approximately 253 hectare in Malaysia. The company is now in the process of buying sustainable palm oil certificates directly from the farmers.

"As a result of the training, these farmers have improved their agricultural practices, not only are they more sustainable, but they saw their yield increase as well," said Simon. "It empowered the local community, enhancing their value. This directly aligns with Johnson & Johnson's credo and values: we aim to make the world a better and healthier place through everything we do."
Using Your Voice
Companies willing to send a strong signal for sustainability can be a powerful force for conservation, provoking even bigger market shifts that benefit the environment and help sustain production into the future.
Sustainable sourcing commitments from companies like Johnson & Johnson make a substantial difference. The RSPO, which has already captured 10% of the global market, hopes to reach 25% of the industry by 2015 and 40% by 2020.
But even the world's biggest brands are impacted by the voices of their loyal customers. David McLaughlin, WWF's vice president of agriculture, reminds us to voice our concerns about the sustainability of companies' operations to motivate changes like those undertaken by Johnson & Johnson.
"As a consumer, your voice has an impact on companies, which can ripple through companies' supply chains," he said. "Together we can encourage industries, like the palm oil sector, to embrace a more sustainable future by voting with our wallets."
How You Can Help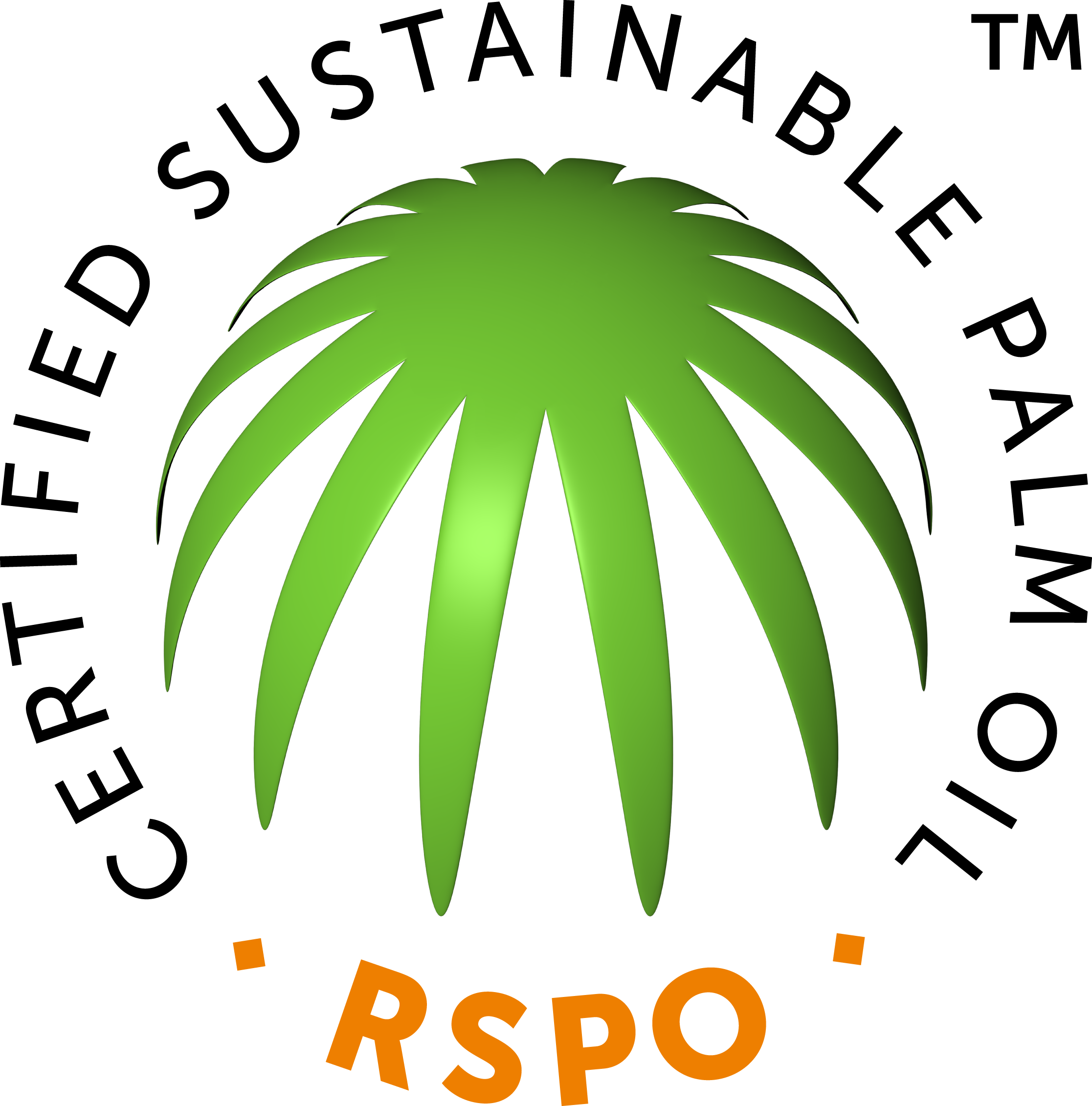 Look for the RSPO label to ensure you purchase products made with certified sustainable palm oil. This label gives you the confidence that the palm oil was produced in a socially and environmentally responsible way.

Can't find the RSPO label? Look for the Green Palm label to purchase products that support the transition to certified palm oil. Proceeds from Green Palm certificates help growers fund the transition to sustainable palm oil.
Encourage your favorite brands to source sustainable palm oil and learn which everyday products contain palm oil