Diving deep into fresh water with WWF's Karin Krchnak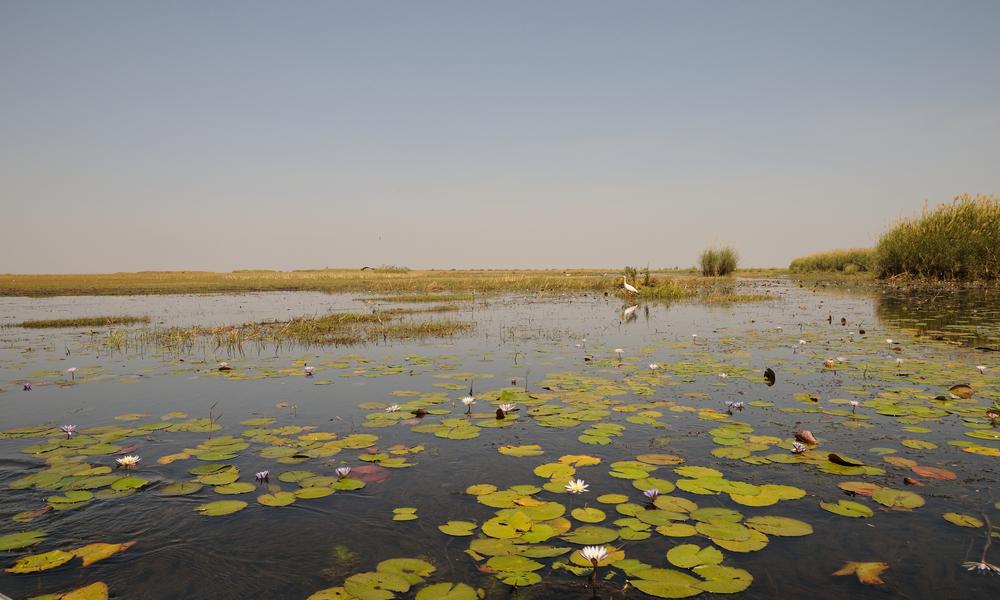 WWF's Karin Krchnak is passionate about connecting the links between communities' access to clean water and the role that individuals, especially women, can play in conserving the world's freshwater resources. She has devoted much of her career to exploring how the sustainable management of rivers can benefit both people and nature.
Q. How did you get involved in freshwater conservation?
A. I began my career as a lawyer and primarily focused on international environmental law and governance—especially air, waste and water. Eventually I worked on population and environment issues, and through this work I led the development of a report to examine the linkages of population, water and wildlife. I learned how women's lives across the world are intimately connected and affected by water resources. This spurred me to get actively involved in Rio +10, a United Nations conference on sustainable development, eventually speaking on behalf of the NGO community at the Summit in Johannesburg. In the lead up to Rio+10, water was not on the agenda and I felt that we could not let that happen. Through this process, it became dramatically clear to me that if we don't get water right, there is little chance of successful development.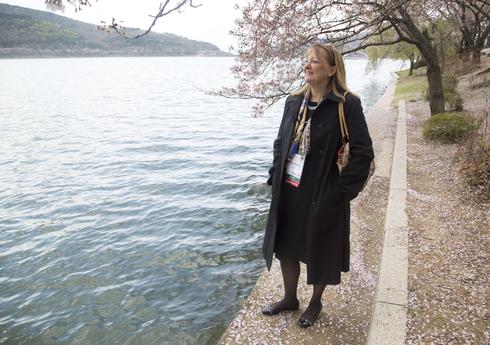 Q. From where does your passion for this topic come?
A. I remember the first time I got really excited about water. I was seven and visiting family in what was then Czechoslovakia. My uncle captained a boat on the Danube, and on one of his trips, he let me sit at the pilot's wheel for a minute. I will never forget that feeling of steering something on such a mighty river. It definitely planted the seed!
More recently, shortly after Rio +10, I was visiting water access, sanitation and hygiene (WASH) projects in poor and rural African communities and met a woman whom I will never forget. She was single and raising five children, none of who were in school. In fact, as she welcomed me into her home, they were all doing something with water: one was doing laundry by hand, another washing dishes, and a few carrying buckets. I remember wondering what their futures would be without education, or if she had lost children due to water-related illnesses. But as she smiled bravely and told me about her life, I just remember my heart breaking. Despite being women of similar ages, our lives couldn't have been more different. That moment really underscored how important water is, and helped cement my drive to secure it for both people and nature.
Q. What are you most excited about for the coming year(s) in freshwater conservation?
A. Without a doubt, our basin report card—and not just because it's a WWF project. The project involves designing an efficient and effective way to measure a basin's health, and then communicating those results to all the stakeholders needed for effective water management. It has the potential to transform how decisions are made around water, which is exactly what we need to be successful. I only wish we had done it 15 years ago and were going into discussions on the Sustainable Development Goals, the United Nations-led framework that will set the agenda on development priorities for the next 15 years, with report cards for all the world's basins. We would have been in a much better position to ensure the proposed water goal is realized.
Q. How has WWF positively impacted change for communities and species?
A. While we have inspirational stories from all over the world—from the finless porpoise in China to communities in Nepal—one of the first positive impacts I witnessed at WWF was in the Rio Grande/Rio Bravo basin. The Rio Conchos is a crucial tributary to the system and forms in Sierra Madras, the mountainous home to the indigenous Tarahumara people. We work with these communities to protect and manage source water in a way that promotes livelihoods, economic growth and environmental protection. Just downstream from the Tarahumara lives my favorite fish, the Julimes pupfish, the hottest freshwater fish in the world. We're working with local communities around its habitat to protect the hot springs and embrace more sustainable agricultural practices, which will reduce impacts on fresh water.
Q. What can the general public do to advance fresh water issues?
A. The real threats to fresh water won't be addressed by taking shorter showers. (That said, it's important to conserve water wherever you can!) As we tell our corporate partners, it's crucial to look beyond your fence-line—whether a business or home—and recognize the larger water challenge. Discover where your water comes from. Volunteer to clean up or restore freshwater habitats in your area. Learn how much water it takes to make the things in your daily life—from the coffee you drink to the t-shirts you wear. Once you know the water footprint of everyday items, choose wisely and purchase products that have a minimal impact on the places where they come from.