Earth Hour 2018: 8 things to do in the dark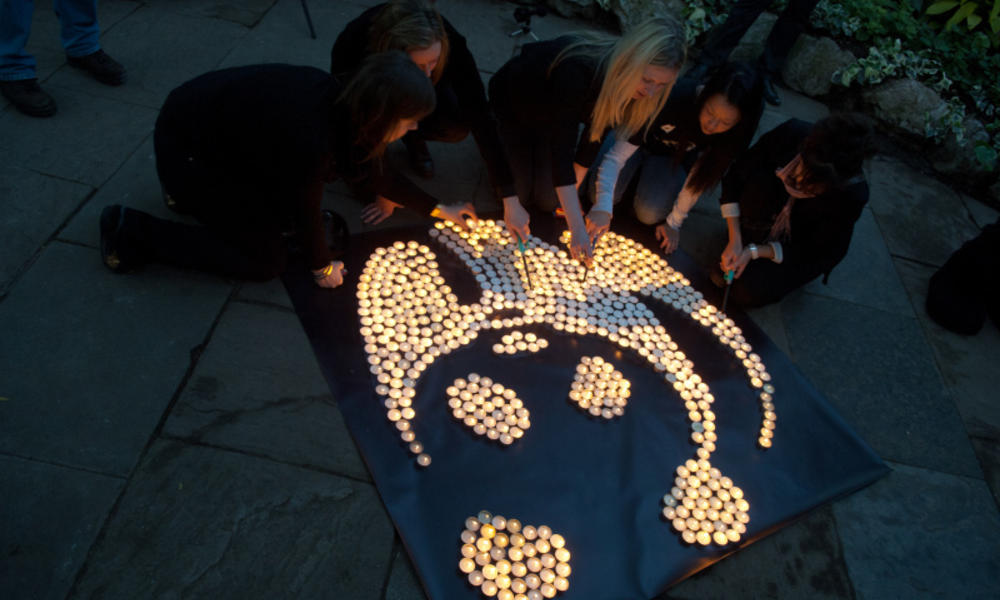 Earth Hour 2018
Be a part of Earth Hour 2018. Turn out your lights at 8:30 p.m. your local time on Saturday, March 24, and show your commitment to a better future.
Learn More
Switching off the lights for Earth Hour 2018 means showing your commitment to the planet—and switching on the fun at home.
Join hundreds of millions of people around the world in our collective fight against climate change. Your commitment to the planet helps to create far-reaching environmental and social impact. There's never been a more timely and important moment for the world to stand in solidarity for the protection of our planet.
This year, Earth Hour takes place at 8:30 p.m. your local time on March 24.
We know even small actions at home can help the planet at large. So consider the lights-out hour as an opportunity to enjoy quality time with family and friends and celebrate your role in this global movement.
Here are a few ideas for fun things you can do during Earth Hour:
1. Work up a sweat. Raise your heart rate with a candlelight session of your favorite workout.
Gather your friends for a candlelight workout and burn some calories along with those candles. In your down time, think on ways you can bring your commitment to climate action beyond Earth Hour.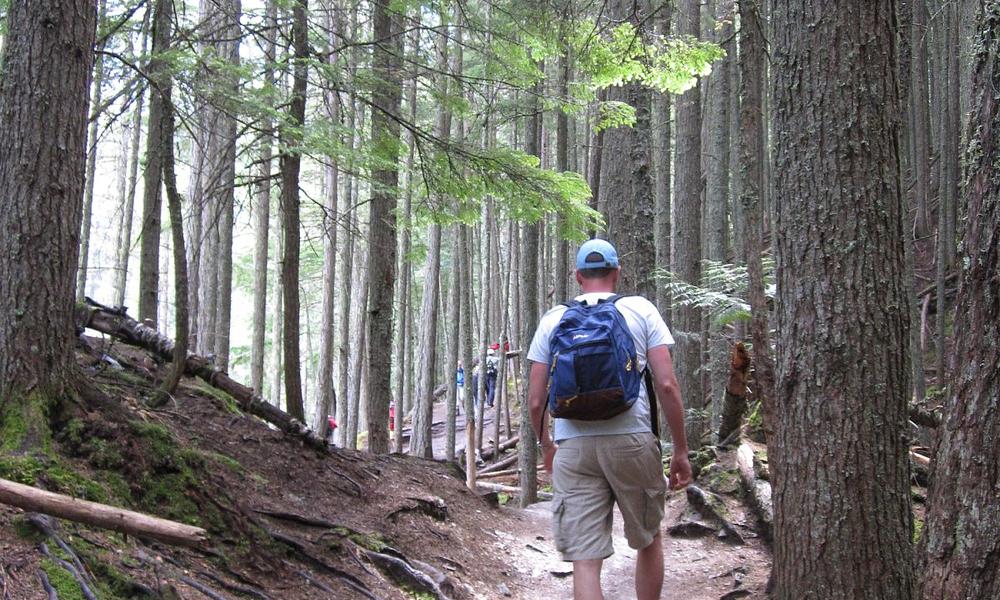 2. Take a hike.
Familiar with one of your local trails? Bring your town together for a flashlight or lantern guided hike. Take in the terrain, gaze at the stars, listen to nature around you and have a snack waiting for your group at the end!


3. Take in the sights. Spot the landmarks around you that are participating in Earth Hour.
Hundreds of the world's most iconic landmarks, from the Empire State Building, to the Eiffel Tower and the Sydney Opera House participate in Earth Hour. This year, take a walk around your town or city and try to see which buildings switched off their lights for the planet.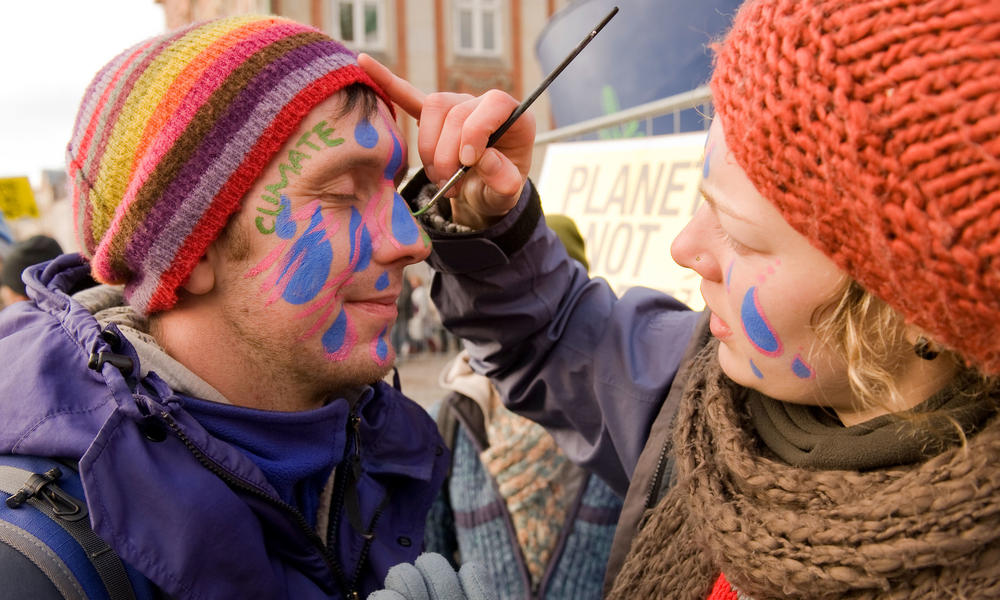 4. Create your masterpiece. Make art in the dark.
Unleash your inner artist and use Earth Hour to try your hand at creating in the dark. From painting your friend's face as their favorite animal, to drawing images of the wildlife and nature you love, have a wow or a laugh when you turn back on the lights.
5. Host a dinner party for family and friends.
Invite your loved ones over for a potluck dinner to be enjoyed by candlelight. Consider asking people make sustainably sourced dishes to share and encourage everyone to take home leftovers to reduce food waste.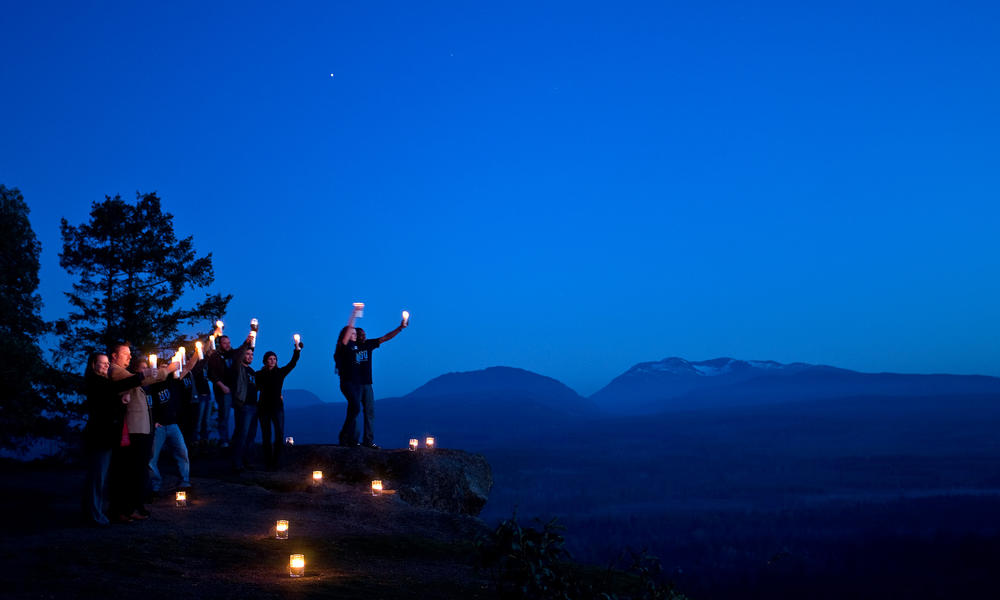 6. Look at the stars.
Study up on the cosmos and then venture out to a dark, open spot near your home. See which constellations you can pick out in the night sky, and maybe even glimpse a shooting star!
7. Make a resolution. Commit to reducing your carbon footprint.
March 24 is as good a day as any to make a resolution to reduce your carbon footprint. Turn off the lights when leaving the room for 15 minutes or more, or switch to e-billing to save paper. Pick any one (or all) of these simple tips to help conserve the environment.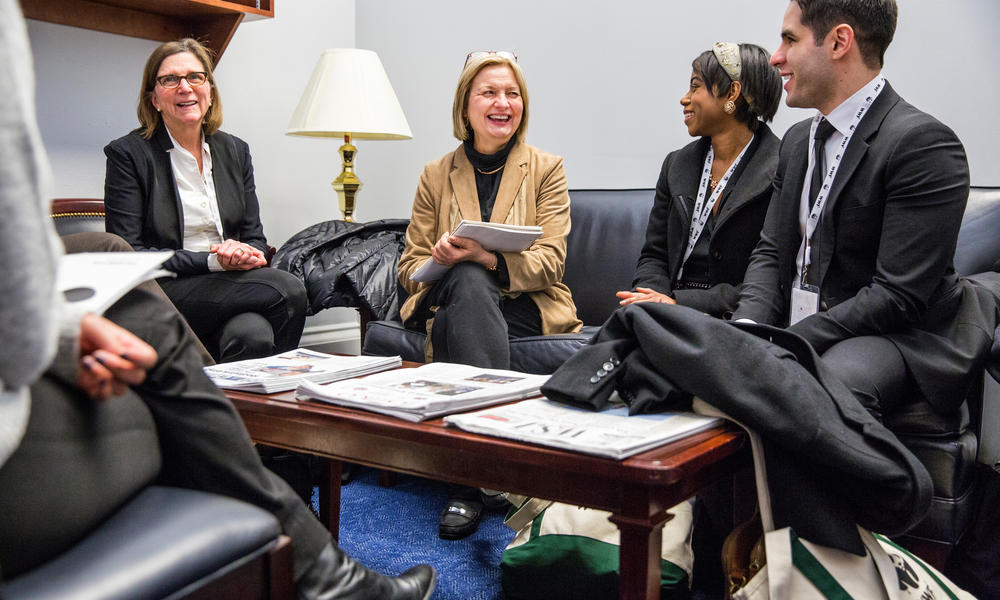 8. Find out if your city council or state legislature is considering any climate actions and attend a meeting.
The decisions we make on the city and state level everyday will help us move our communities towards a future where taking care of our planet and the climate are the norm. Make sure your elected officials know why fighting climate change is important to you.