Earth Hour: A moment to pause and reflect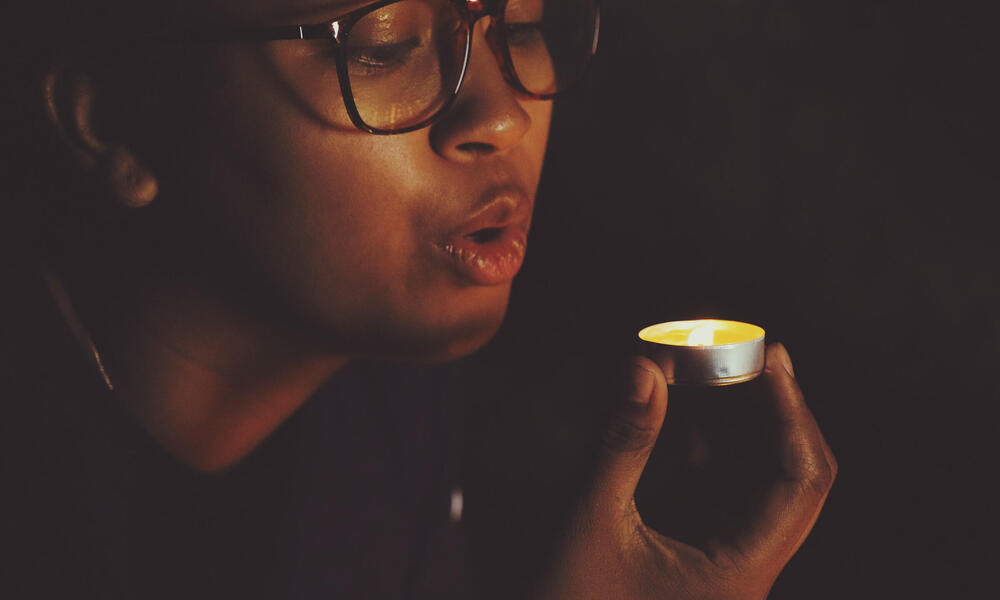 Join our guided meditation
Join Dr. Chelsea Jackson Roberts, an internationally celebrated Peloton yoga teacher, scholar, and former lululemon global ambassador, for a guided meditation this Earth Hour.
Learn More
On Earth Hour this March 27th at 8:30 pm local time, WWF is hosting a guided meditation for activists across the nation. The purpose of this meditation will be to create a moment of solitude to calm our busy minds, practice gratitude for our planet and the many services it provides and reflect on our commitment to saving the planet.

During these challenging times, it's more important than ever that we take a collective pause and use this time to reflect, evolve and strengthen our relationship with ourselves, with each other, and with nature.

Beyond participating in the guided meditation, here are some ideas you might enjoy while reflecting on your personal commitments to addressing the climate crisis and protecting our forests, rivers, oceans, and wildlife. WWF designed these with current social distancing policies in mind.

Other ways to participate in Earth Hour
Go 'green' in your living space with some indoor gardening projects.
Exercise your green thumb by making a terrarium, or create some Macrame Plant Hangers for herbs and succulents. If you're feeling adventurous, try branching out and creating a living plant wall (materials can be ordered online). Set yourself up for action beyond Earth Hour, and create a compost bin for your kitchen to reduce food waste at home.

Host a virtual in-the-dark dinner party for you and your friends.
Invite your friends to dinner via video chat to share 2020 environmental goals. Consider challenging each other to get creative with locally sourced ingredients where possible. Eating by candlelight adds to the ambiance!
Play some games.
Take a stab at one of WWF's Wild Classroom quizzes. You can also download WWF's free-flowing river app to learn the impacts of infrastructure on our world's rivers.

Work up a sweat. Exercise the body and mind.
Gather your friends for a virtual workout. Try anything from an intense HIIT circuit to restorative yoga. In your cool downtime, reflect on ways you can bring your commitment to biodiversity and nature beyond Earth Hour.
Pamper yourself. Self-care is key.
Anxiety can be overwhelming sometimes, especially recently. It's important to prioritize self-care so that you stay relaxed, motivated, and energized to do the most you can for the planet and for society. Take a bath infused with essential oils and Epsom salts—making a conscious decision to relax will rejuvenate you.
Take a collective pause and reflect.
Earth Hour is a perfect time to think about everything you've already done to help the planet and brainstorm ways in which you can do even more. Create a vision board with your environmental goals, and think about practical ways to fulfill them.