EPA announces decision to begin regulating carbon emissions from US aviation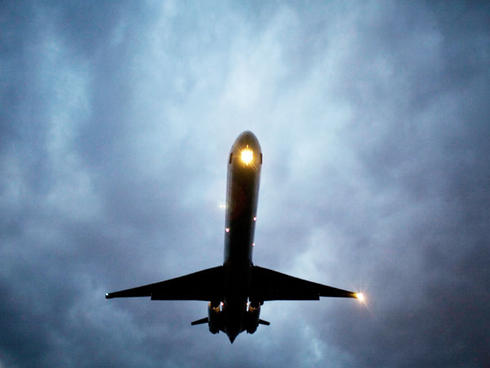 The Environmental Protection Agency (EPA) announced findings today that greenhouse gas emissions from airplanes endanger human health as they significantly contribute to global warming. These findings mean the EPA must now issue new carbon dioxide emission regulations airplane under the Clean Air Act.
The US already limits carbon emissions from cars and trucks. New regulations for the airline industry will prevent the commercial airlines from emitting unchecked amounts of carbon into the atmosphere.
"Today EPA finally recognized that carbon pollution from airplanes endangers public health. Now, it must take the next step and close a major loophole that allows the airline industry to emit unchecked amounts of carbon into our atmosphere," says Brad Schallert, senior program officer for international climate policy. "The US already limits carbon emissions from other modes of transportation like cars and trucks, so today's move is just common sense."
If the EPA curbs emissions from aviation, President Obama will go beyond his current pledge to trim emissions by 26-28 percent. Such leadership is essential as international leaders plan for UN climate talks in Paris later this year and look for new ways to reduce emissions to levels closer to what the science demands.
How you can help
Strong airplane emissions standards will help Americans reduce their carbon footprint on a per flight basis. The endangerment finding is just the first step for EPA in a process to help reduce emissions from US commercial airlines.
Take action and tell EPA Administrator Gina McCarthy that you want a strong carbon dioxide emissions standard for airplanes that operate in the US.