Erika Chapman on Running Wild for WWF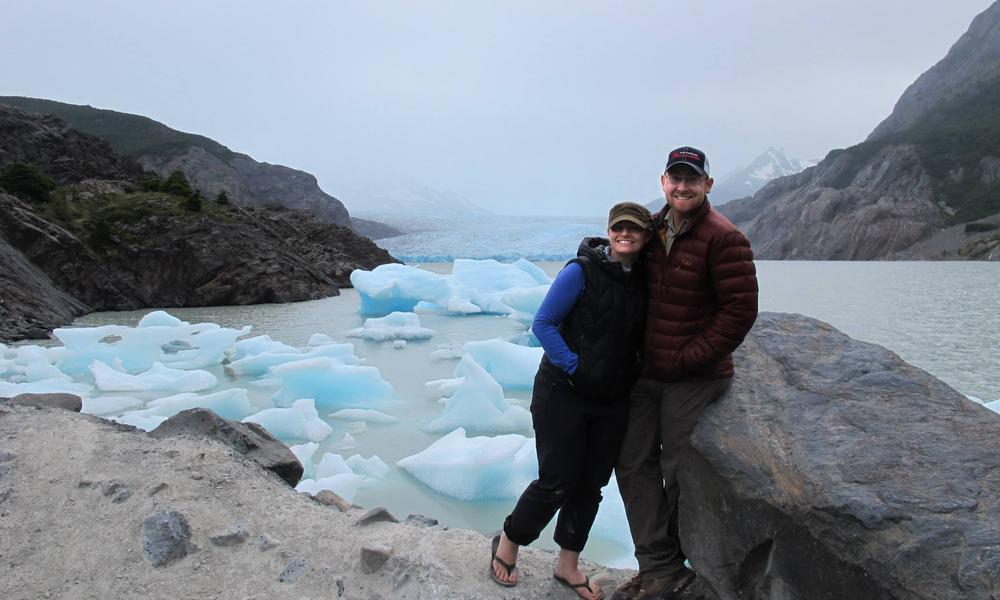 This spring, WWF will be an official charity partner at the Rock 'n' Roll Portland ™Half Marathon and 10K and the Rock 'n' Roll Seattle ™ Marathon and 1/2 Marathon. WWF supporters are lacing up their shoes and fundraising for these races that are a rockin' good time. Whether you decide to walk or run the course, these events are a great chance to stay active and support a great cause. Here's the story of one of our top fundraisers, Erika Chapman.
How did you hear about Panda Nation?
A friend sent me information about World Wildlife Fund's involvement in the Rock 'n' Roll Marathon Series. I read the link she sent me and I thought, 'Well, I'm training for some other runs right now anyway, I've done the Rock 'n' Roll Half Marathon before, and this lines up with my training schedule.' When I saw it was for Panda Nation I said, 'Ok, I kind of have to do this now.'

I'm obsessed with pandas. I fell in love with pandas at a very young age, and animals in general. I mean, 99 percent of the photos on my phone are of my dog.

You have some photos on your Panda Nation page that look like you've traveled to some pretty cool places. Can you tell us more about some of those experiences?
My husband works for International Mountain Guides and is lucky enough to lead some treks internationally. I'm lucky enough to be able go on some of the treks with him, and we just try to lead pretty active lifestyle; he teases me that I only like exercise-based activities. The photos I put up on my Panda Nation page were from our honeymoon in Peru. We went to Machu Picchu and also did an 8-day trek around Alpamayo. So when we travel and go on vacation, we don't really end up sitting by the pool. We like to get out and explore and see everything.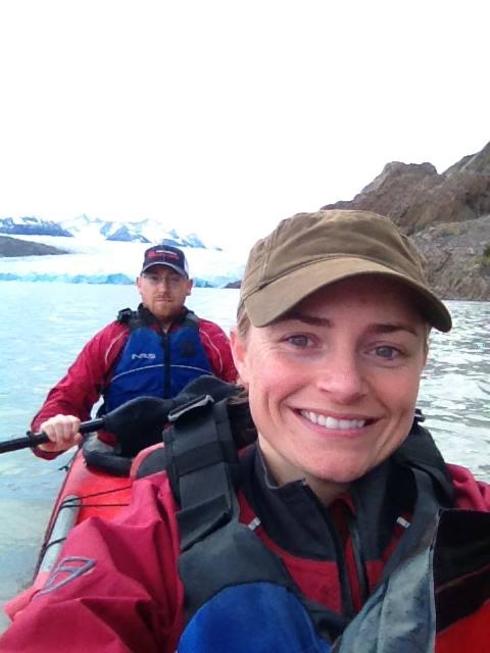 How has the outdoors factored into your life?
My husband goes down to Patagonia every year to lead a trek and I was able to go with him last year. It was the most incredible weather and we had great views of icebergs, glaciers, mountains and sunsets. And we saw a Puma. Our local guide always joked about seeing pumas, and he hadn't seen one for a few years. Our van got a flat tire and our driver changed it, which delayed us a little bit. As we were getting going again, we spotted something moving and it was like, 'whoa, it's actually a puma.' It was pretty close, but you know it doesn't really want anything to do with people so it ran off into the distance. It was pretty cool to see it out there.

Did the fact that WWF helps protect some of these great places you mention factor in to your wanting to do this race for us?
When I think of WWF, I just think of the animals first and foremost, and so it's awesome that your work extends farther than that. I try to be as responsible as I can every day in just the small things like recycling and trying not to be wasteful.

You raised over $500 in the first 36 hours of fundraising. What worked for you?
I have really generous friends that are also like-minded and they love animals, or they love being active, so I guess I'm really lucky that I have friends that want to support me. On top of that, it's persistence. I don't want to be completely annoying to all of them for the next 10 weeks, but I wanted to start out strong. I'm at 83 percent of my target now; I'm really close and I just want to keep going. Hopefully I can get some more people to donate. I keep having these epiphany moments of, 'Oh, I could ask this person,' or, 'This person likes to run,' and I just figure even if they don't want to run and sign up themselves, they can always throw some money my way to show their support.

I've seen my other friends fundraising over the years, and I noticed that when they put a little bit of their own personal story there— like why they're doing it, or the history they have with that particular event—I think that helps put it into context for their friends and family. It gives them a reason to support the cause because they see how much it means to the person.
This is your third Rock 'n' Roll event, what keeps you coming back?
I love music! It's an exciting event because most people I know need music to stay motivated when running and working out. Rock 'n' Roll has bands playing throughout and I think that just adds to the excitement that is already happening and surrounds the race day. You have all this adrenaline going and the music along the way is just so much fun and keeps the energy levels up.

Live in Portland? Sign up here.
Live in Seattle? Sign up here.
Live anywhere else and want to fundraise for WWF? Join Panda Nation today!