Exploring the Upper Reaches of the Peruvian Amazon Basin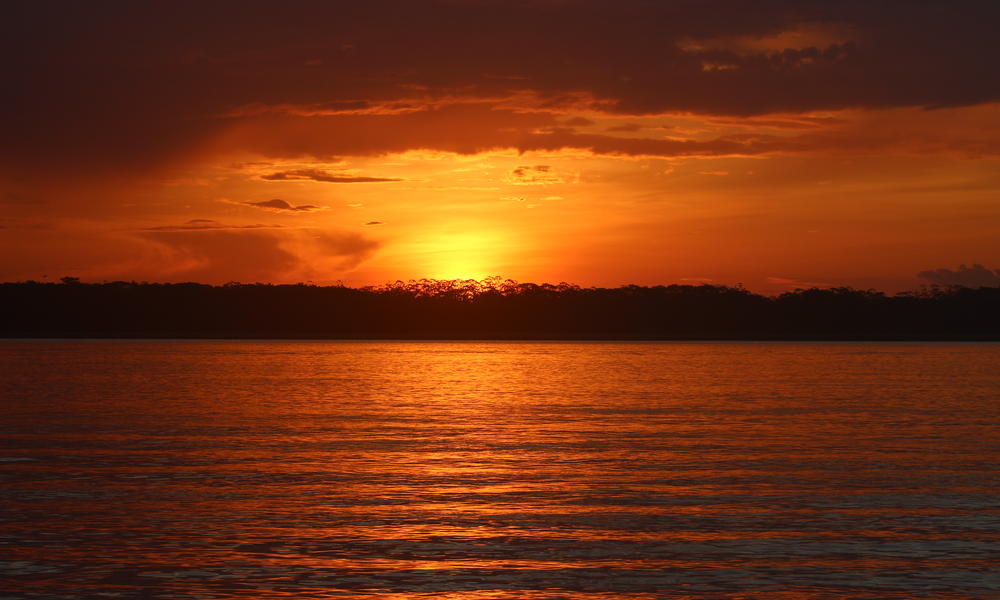 Date: November 05, 2013
Author: Eric Swanson
Three-toed sloth

Three-toed sloth

Great Blue Heron

Great Blue Heron

Motoring in Pacaya Samiria

Motoring in Pacaya Samiria

Ranger station at Pacaya Samiria

Ranger station at Pacaya Samiria

Secropia Tree

Secropia Tree

Yellow-spotted Turtles

Yellow-spotted Turtles
Floating silently in a kayak on a narrow tributary of the Pacaya River in the upper reaches of the Peruvian Amazon basin, I was truly immersed in the diversity of the rain forest.
Every few feet a different species of bird alighted on a shoreline branch or flew past in a blur of color. A three-toed sloth lounged at the top of a tree overhanging the river, and squirrel monkeys leapt from branch to branch to search for things to eat. In the water, and turtles sunned themselves on half-sunken logs as my fellow travelers and I floated by.
I was in the Amazon escorting a WWF member tour, which took us 300 miles up the Amazon, passing its birthplace at the junction of the Ucayali and Maranon rivers and then further up into the tributaries of the Pacaya-Samiria National Reserve. The reserve is a 5.2-million-acre protected area sheltering some of the Amazon's flooded forests and most splendid species.
Protecting the Amazon
Pacaya-Samiria is one of the oldest national reserves in the Amazon, created in 1972 to protect a huge swath of forest, rivers and wetlands between its two namesake rivers. It owes its success to the foresight and tenacity of local non-governmental organizations working in the region—and also to the use of innovative, long-term financing to ensure it had adequate funding for its protection.
Innovative conservation finance (also called sustainable financing) is often used to help create and then permanently protect important parks and refuges. In the case of Pacaya-Samiria, conservation finance experts in 2002 negotiated a debt-for-nature-swap between the U.S. and Peruvian governments. The deal meant that the U.S. government forgave some of Peru's debt, and in return some of the debt value and payments—a total of $10.6 million—was dedicated to protecting Peruvian protected areas. With this funding, the future of Pacaya-Samiria was secured.
Developing conservation finance
Across the world, WWF is developing many types of conservation finance, ranging from debt swaps to carbon finance to water funds, securing an average of $40 million annually for WWF's conservation priorities. Just down the Amazon in Brazil, a new sustainable financing project seeks to permanently preserve 148 million acres of Brazilian parks. When completed it will be the world's largest park system. For WWF's donors and partners, this provides amazing leverage for their gifts.
Further on up the river, our group finds itself staring up at a group of tree monkeys in their nest who, amazingly, are staring right back at us. I cannot help but marvel at the incredible mix of foresight and innovation that resulted in the permanent protection of their home here in the Amazon.