Five Years After Deepwater Horizon Spill
What the Gulf oil spill teaches us about drilling in the Arctic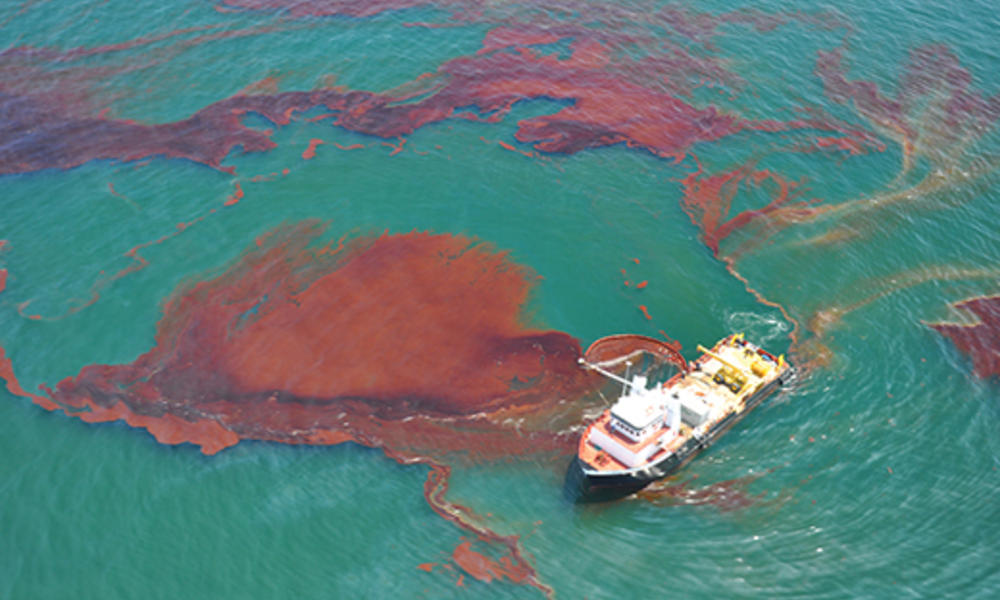 "Today, there is no proven way to drill safely in the Arctic, and the ability of government and industry to clean up spills in this region simply does not exist."

Margaret Williams
Director, Arctic Program WWF-US
April 20th marks the five-year anniversary of the tragic Deepwater Horizon accident and resulting oil spill—the worst oil spill in our country's history.
Approximately 250 miles southeast of Houston, an explosion on the drilling rig ignited a fire that could be seen from nearly 40 miles away, taking the lives of 11 crew members on board the rig. Two days later the rig was still in flames, causing Deepwater Horizon to sink and allowing its well to spew over 200 million gallons of crude oil into the Gulf of Mexico over the next six months. Five years later in the Gulf of Mexico and 26 years after the Exxon Valdez spill in Prince William Sound, biologists are still recording lasting ecological impacts in these marine areas.
Oil spills are impossible to contain in the marine environment, even under the best of conditions. Yet the US government has given Shell Oil Company a preliminary green light to push forward with offshore drilling in the Arctic Ocean. This is one of the least understood ocean ecosystems on earth, and richest in wildife and marine resources. Despite a 75% chance of one or more large oil spills (42,000+ gallons) occurring should Chukchi Sea leases be developed, the US Department of Interior is maintaining its support for Arctic drilling.
"As the US assumes chairmanship of the Arctic Council next week, we must show the international community the US is protecting—not impairing—the health and livelihoods of the people and species that call the Arctic home," says Margaret Williams, Managing Director of the Arctic Program at WWF-US, "Today, there is no proven way to drill safely in the Arctic, and the ability of government and industry to clean up spills in this region simply does not exist."
With swells reaching twenty feet among the most treacherous of waters, sub-zero temperatures, and other extreme conditions, the risks of off shore development are too great. Safety is something which can simply not be guaranteed. If Arctic leases are granted and an oil spill occurs, cleaning up after such a disaster would be greatly hindered by the Arctic's formidable environment and limited infrastructure.
A successful emergency response plan would mean overcoming hurricane-like storms, pervasive sea ice, and providing adequate disaster relief with only a few airports nearby and the nearest Coast Guard Station 1,000 miles away. A study in 2011 established that an oil spill response in the Beaufort Sea would not be possible for nearly seven to eight months of winter due to wind, visibility, and other climate conditions. In short, a reliable cleanup method is far from realistic.
Tragedies like Deepwater Horizon provide insight into the dangers and unknowns of offshore oil drilling. They warn us of what can happen when adequate technologies are not put in place to safeguard marine ecosystems, wildlife, and coastal communities affected by oil drilling.
Five years after the Deepwater Horizon catastrophe, it is crucial to reflect on lessons learned and proceed thoughtfully in decisions dealing with such a rich and sensitive environment as the Arctic.