For Love of Forests in Nepal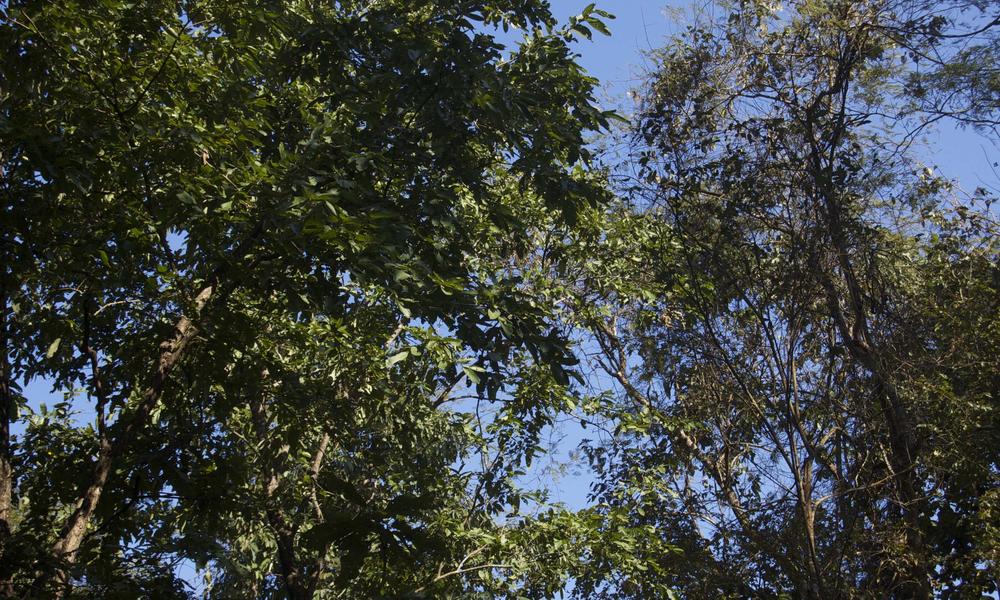 Date: April 14, 2015
Author: Matt Erke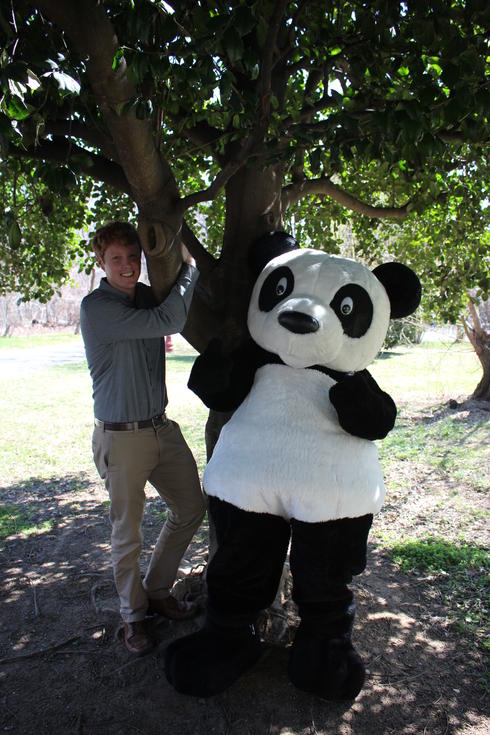 Traversing the narrow track, we pull back branches and flourishing understory to carve our way through dense forest. Hardwood sal trees that dominate this ecosystem soar overhead.
Life abounds in the sub-tropical forests of Parsa Wildlife Reserve, a gem in the Terai region of southern Nepal, home to Bengal tigers, Asian elephants, and langur monkeys.
This is an enchanting place, the tree crowns shielding both the sunlight and the expansive sky above. The forests in Parsa have been protected for more than 30 years, and continue to provide habitat for an immense diversity of plants and wildlife.
Forest connection
Forests occupy a special space for me, offering the ultimate escape and connection to natural beauty. This emerges with the cool, refereshing breeze, freshwater flowing, and wildlife thriving. Living in Washington, DC, for most of the last 10 years, I find exiting the urban environment and entering the forest is less a desire and more a necessity. The interdependencies within the forest system work seamlessly, contrasting with the swirling pace of day-to-day city life. There is nothing quite as harmonious as being surrounded and consumed by the sights and sounds of the forest.
Crouching in the forest deep in Parsa, peering through the camera lens to capture the wondrous green around me, I realize that this is a refuge like no other, truly a place to embrace. Nepal's largest wildlife reserve, Parsa is important for sloth bear, leopards, and white breasted kingfisher. This incredible place is an important part of the surrounding landscape, as well.
Cornerstone of life, but an uncertain future
On a recent trip to Nepal, I traveled through Parsa to community-managed forests outside the reserve. These forests are part of the Churia range, and are vital for people and wildlife. Churia forests recharge ground water, support agricultural production, and reduce erosion and stabilize steep slopes during the monsoon season. These services are the life support system for local and downstream communities, and a pillar for environmental and economic well-being. There are, however, persistent pressures on forests and natural resources in the Churia stemming from unsustainable agricultural practices and livestock grazing, leading to forest loss and land degradation.
Leading the charge for change
WWF is working closely with the government and communities, with support from the Global Environment Facility (GEF), to reduce land degradation and forest loss in the Churia. We are working to empower local communities to preserve and manage forests in critical areas, improve agriculutural practices through irrigation and mixed cropping, and improve management of livestock by reducing overgrazing. WWF is also facilitating better collaboration between communities and government on sustainable land use and management. These efforts will be an important step in establishing the conditions to reduce land degradation and allow forests to thrive.
Visiting with local leaders and communities, we witnessed the crucial role of forests in the Churia. This trip solidifies the importance of forests not only to the future of Nepal, but to me personally. With this opportunity to be immersed in the rich bounty of Parsa and the Churia range, I realize that where I live, work, or travel, I always want to end up back in the forest.
Want to share your love of forests? Find a tree. Hug it out. Snap a picture and post!