Good News for Africa's Oldest National Park
Oil and gas group Total will not explore for oil in Virunga National Park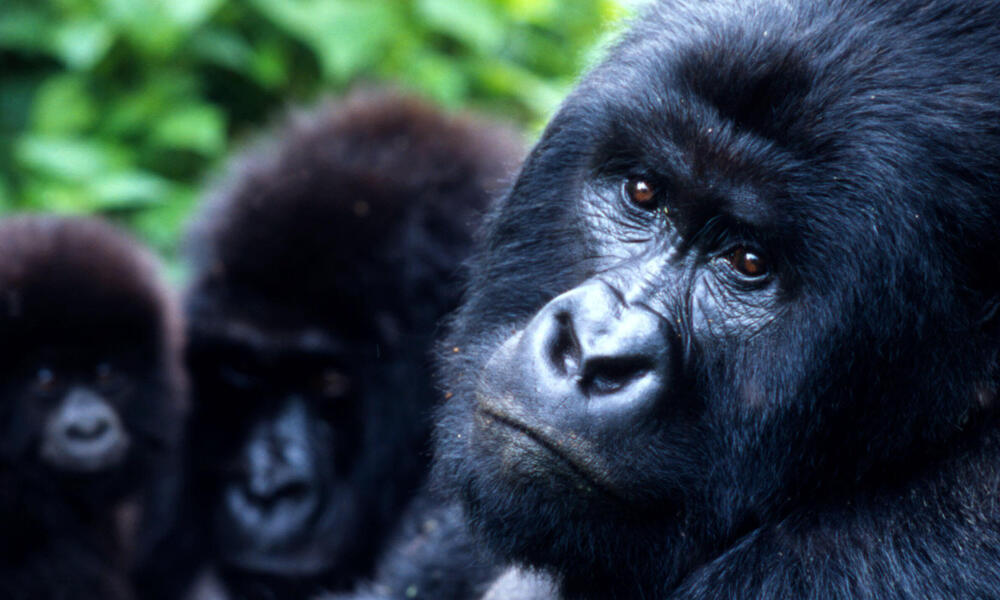 Date: May 17, 2013
Author: Laura Margison
Oil and gas group Total will not explore for oil within the boundaries of Virunga National Park in the Democratic Republic of Congo, Chairman and CEO Cristophe de Margerie announced today. WWF welcomes the decision that will help conserve the home of mountain gorillas, elephants and a wide range of other species.
In response to questions WWF had posed to Total, de Margerie told attendees at the annual shareholder meeting that Total is making a "commitment to respect the current limits" of the park, which is Africa's oldest World Heritage Site.
Renowned for its extremely high biodiversity, Virunga National Park is home to the famous mountain gorillas, as well as important populations of elephants, chimpanzee, hippos and more.
WWF continues to urge British oil exploration company Soco International PLC to immediately stop all activities in the park and to make a similar commitment
UNESCO and the DRC government recognize the park for its outstanding natural value, and WWF will continue to fight to preserve it for the people that depend on it for their sustainable livelihoods.
Learn more about: