Happy Fish, Happy People
USAID's Coral Triangle Support Partnership helps create app to benefit fisheries in the Solomon Islands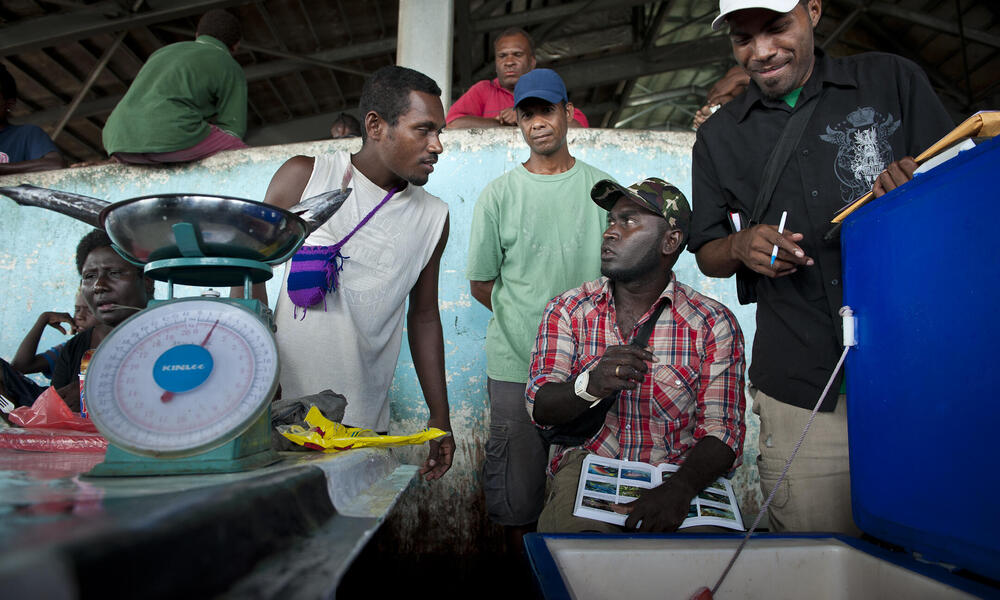 Collecting precise and timely information about fish caught in the Solomon Islands was once a logistical challenge for fishery officials in the Coral Triangle nation. Paper forms used to log information were sometimes damaged, and the lengthy process of manually entering the facts into a computer upped the chances of inaccuracies.

Now, thanks to a new mobile app, the process of gathering fishery data has entered the digital age.
The app, called Happy Fish, Happy People, allows fishery officials to record and send information about fish caught and sold to a centralized database where they can access the data immediately and with ease.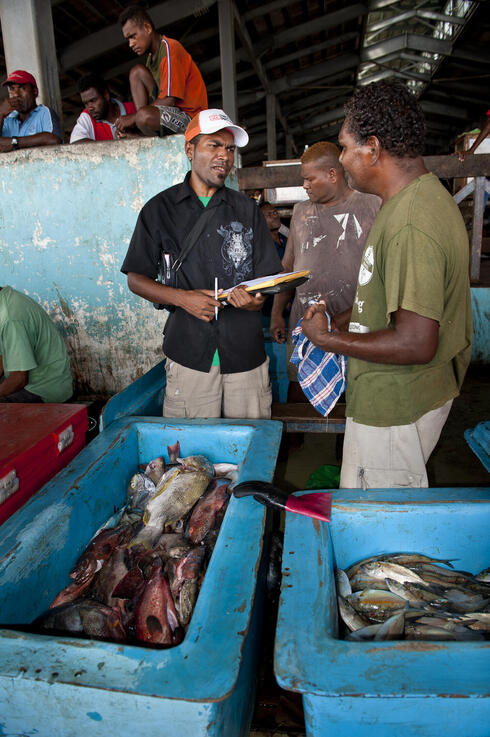 Fishery managers need precise information on which fish species are being caught, how often, how many and where in order to manage sustainable fish populations. The Solomon Islands hired people to visit fish markets and landing stations to collect this information. But they needed a more efficient and precise method of data collection and transmission if they were going to be successful.

Support from USAID's Coral Triangle Support Partnership (CTSP), which includes WWF, helped create the app, streamlining the data collection process and eliminating paper forms. Now fishery managers can access data anytime from a smart phone.

Patrick Ketete is a member of the surveying team undergoing training to identify the fish and interview the vendors and fishermen. "The mobile app is amazing," he said. "I can tell already it is user-friendly. It's very, very powerful. Very reliable. It makes our work easier."

WWF works with governments in the Coral Triangle to create sustainable reef fish and tuna fisheries, and protect marine areas from overfishing and destructive fishing practices. This exciting mobile app program is an example for other Coral Triangle and Pacific countries of how to use technology to support local economies and strengthen food security.