Hong Kong Set to Destroy Record Ivory Stockpile
The largest stockpile of ivory on record—28 tons—will be destroyed over the next year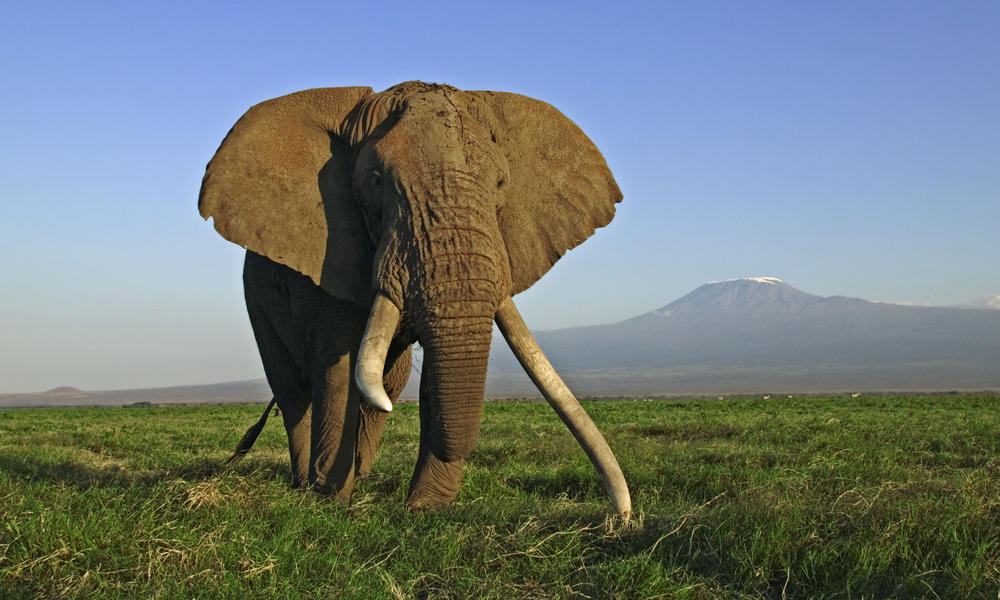 Date: May 15, 2014
Author: Sarah Ruggiero
The Hong Kong government has begun the destruction of a staggering 28 tons of illegal ivory, the world's largest illegal ivory stockpile and more than every other country in history combined. Advocates believe this public stance against ivory trafficking is a hopeful sign that Hong Kong's centuries-old ivory worship traditions are crumbling.
"Hong Kong, a major transit hub for illegal ivory, is sending a clear message by destroying their seized ivory that the government will not tolerate the poaching of elephants and the illegal trade of their ivory," said Ginette Hemley, Senior Vice President of Wildlife Conservation at WWF. "The government must follow this with strengthened enforcement and tightened monitoring of ivory sales."
Reducing demand for ivory
As the world's largest transit point for smuggling ivory, Hong Kong is used as a gateway that helps fuel demand for illegal ivory in mainland China, the number one ivory consumer on the planet. Ranked fifth in the world for ivory seizures, Hong Kong has seized approximately 30 tons of illegal ivory since 2000.
The Hong Kong government believes today's ivory destruction reaffirms its commitment to combat the illegal ivory trade and discourages demand for ivory products. The ivory was first crushed, then incinerated in an industrial waste treatment facility in Hong Kong. The incineration of the 28 tons of ivory will take at least one year to complete.
"We appreciate the government's strong statement, and we also recognize that destroying ivory is only one of a suite of enforcement actions that need to be taken by any country involved in ivory seizures," said Cheryl Lo, conservation specialist at WWF-Hong Kong.
Altering behavior to save elephants
With fewer than 500,000 African elephants left in the wild, WWF urges consumers to refrain from purchasing ivory to prevent the future killing of elephants. Advocates hope today's event will inspire additional commitments to combat wildlife crime throughout transit and range states.
WWF works to combat illicit trade and reduce consumer demand for illegal ivory by supporting anti-poaching activities, monitoring illegal trade routes, working to reduce consumer demand and identifying effective enforcement mechanisms.
Tell the US government it is the right decision to save wild elephants.