Hong Kong steps up for elephants
The government is actively exploring phasing out domestic ivory trade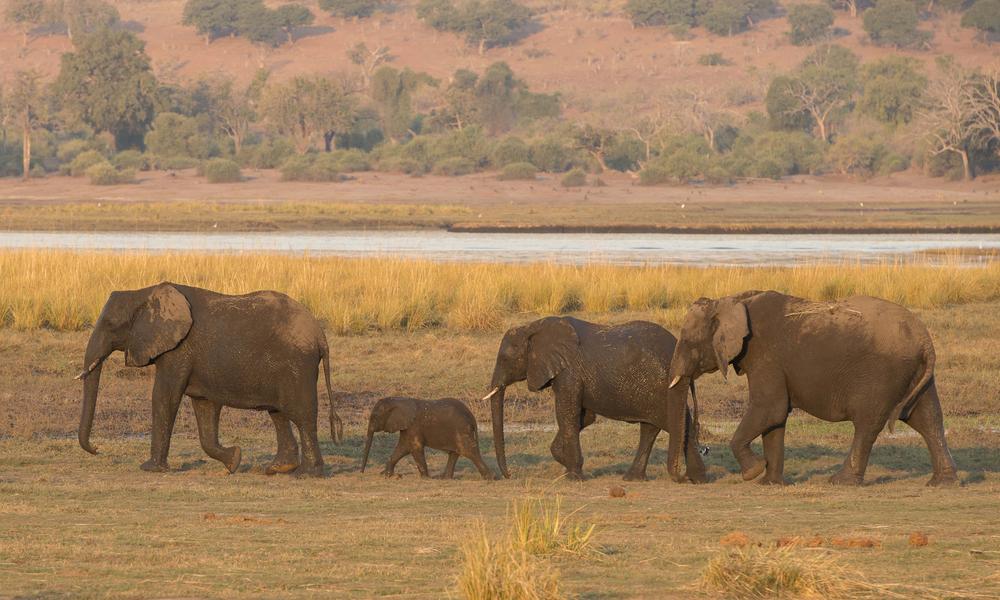 Stop Wildlife Crime
Pledge to stop wildlife crime and commit to preserving nature's beauty for future generations.
Take Action Today
In a landmark move for elephants, the government of Hong Kong is actively exploring phasing out domestic ivory trade. The government is also set to strengthen efforts to tackle the illegal ivory trade.

Every year, around 30,000 elephants are killed in Africa for their tusks, primarily to satisfy the demand for ivory products in Asia. Hong Kong is a key part of this trade as a major transit and retail hub, with a study last year revealing that there were more ivory items for sale in Hong Kong than in any other city in the world.

"The Chief Executive's decision represents a significant step toward the end of Hong Kong's ivory trade and a major milestone for elephant conservation," said Gavin Edwards, Conservation Director, WWF-Hong Kong. "It is no longer a question of if a ban is needed—we can focus on when and how to end Hong Kong's ivory trade."

Hong Kong began the destruction of a staggering 28 tons of ivory, the world's largest ivory stockpile, in 2014. Last year, WWF-Hong Kong launched its campaign to end the ivory trade in concert with other conservation organizations, legislators, and with wide support from the public. WWF-Hong Kong released a report that revealed fundamental flaws in the regulations governing the domestic ivory trade that allowed traders to launder illegal ivory from Africa—contributing directly to the elephant poaching crisis.

Tens of thousands of Hong Kongers signed a WWF petition to ban the trade, which WWF handed to the city's lawmakers Jan. 12.

"The Hong Kong government has listened to the voices of the city's people and politicians who have been clearly calling for a ban," said Cheryl Lo, Senior Wildlife Crime Officer, WWF-Hong Kong. "Hong Kong can now play a leadership role and strike a major blow against the global illegal ivory trade and wildlife crime."

Together with our partners and supporters, WWF works to combat illicit trade and reduce consumer demand for illegal ivory by supporting anti-poaching activities, monitoring illegal trade routes, working to reduce consumer demand and identifying effective enforcement mechanisms.