Honoring Boulder as the 2016 US Earth Hour Capital
The Colorado city is recognized for its leadership in addressing climate change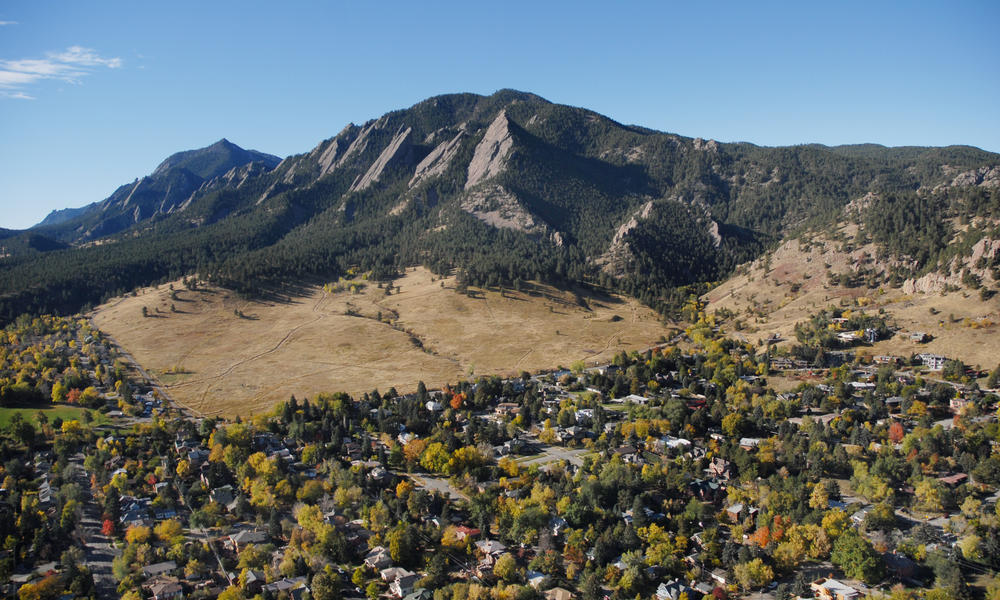 "The wellbeing of our community and of future generations depends on our willingness to take action now."

Suzanne Jones Boulder Mayor
WWF is excited to recognize Boulder, Colorado as this year's US Earth Hour Capital for its leadership in addressing climate change.
The title is awarded as part of our Earth Hour City Challenge initiative which highlights and supports local action on climate, including transitioning to 100 percent renewable energy, preparing for the impacts of extreme weather, and working with residents on strategies.
Boulder was selected from among 16 US entrants by an independent, international jury of experts. Finalists for the title also included Burlington, Vermont and last year's capital Evanston, Illinois.
The steps Boulder has taken to earn the title of Earth Hour Capital this year are truly exceptional—steps WWF hopes many more communities around the country will be inspired to take on as well.
The city has set a goal of powering the entire community with 100% renewable electricity by 2030, one of the most ambitious targets of any city in the country. To get there, Boulder is addressing both how electricity is produced, with, among other programs, a community solar strategy process, and reducing demand for electricity through new energy efficiency standards for commercial and industrial buildings.
"The wellbeing of our community and of future generations depends on our willingness to take action now" said Boulder Mayor Suzanne Jones. "We have not just a responsibility but a great opportunity to rise to the climate challenge and power a vibrant future, and we hope what we do here in Boulder inspires other cities to do the same."
With a new initiative that embodies the dual character of Boulder as an environmental leader and craft brewing hotspot, the City has partnered with Boulder-based Avery Brewing Co. to use byproduct from the brewery to treat nitrate in the city's waste water. This project is expected to save $52,000 per year while protecting local aquatic life from harmful nitrogen pollution.
Through all of their climate work, Boulder sees its residents as the most vital ingredient for success. More than 500 people have been providing feedback and ideas to the new climate strategy through an ongoing online survey paired with in person workshops and events.
In fact, Boulder also played a role in advocating for a strong international agreement to help avoid the worst effects of climate change in Paris last December. Then mayor of Boulder Matt Appelbaum, 10 other US mayors and elected officials, and more than 500 mayors from around the world attended the annual meeting, calling on nations to come together around an ambitious commitment to address our climate crisis. This represented the largest gathering of mayors in history.
"As the world looks to make good on the promise of the Paris Agreement reached this past December, cities will play a major role in showing the path to safer climate," said Kevin Taylor, senior specialist for local engagement at WWF. "Boulder is leading the way with innovative strategies to transition to renewable energy and building climate resilience. All of the entrants in this year's Earth Hour City Challenge represent inspiring examples of what's possible."
WWF congratulates and thanks Boulder as well as Evanston and Burlington and the more than 120 cities across 21 countries that joined the Earth Hour City Challenge this year. Together, we can make a future where people and nature thrive.
Learn more about these and other climate programs in Boulder in this video.