Hope for Rhinos
The fight to save the species is one we know we can win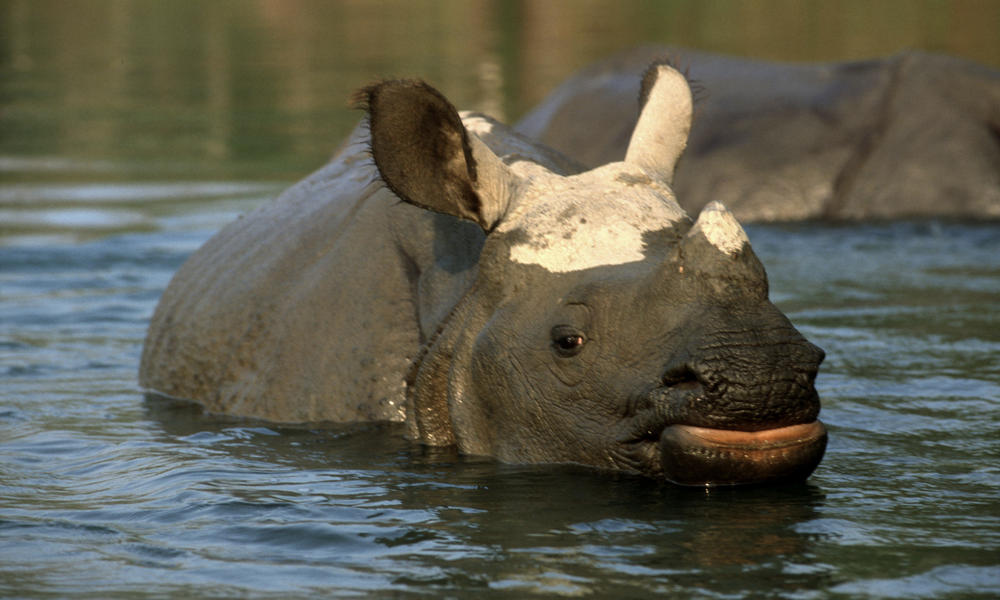 Hardly a day goes by without another bad news story about rhinos.
We hear horrific tales of poaching, of horns hacked off of still-living animals, of rangers killed in the line of duty or forced to kill poachers who choose to fight rather than surrender. The death tally continues to climb, with no end seemingly in sight.
It is tempting to give in to despair, to think that our mission to save rhinos faces insurmountable odds. But it is at precisely times like this that we must remember where we came from, the battles we have previously faced and those we have won.
On World Rhino Day 2014, here are our three reasons to celebrate:
The recovery of white rhinos from the brink of extinction 100 years ago to over 20,000 today is one of conservation's greatest success stories.
Black rhino numbers have more than doubled from their low point of 2,400 in 1994 to more than 5,000 today.
The greater one-horned rhino faced a similar extinction threat at the turn of the 20th century, when only a handful remained, but have since recovered to over 3,300 today.
We are not without hope for the other two rhino species. There are 57 Javan rhinos in a single park in Indonesia, yet their numbers have doubled since monitoring began in 1967. There are possibly fewer than 100 Sumatran rhinos, yet their populations, too, could recover given the right management interventions and continued protection; something that a partnership of conservation organizations are working on together.
As conservationists, we have learned what it takes to help them recover from the very edge of extinction.
The formula is quite simple: protect rhinos where they exist, incentivize community stewardship of rhino populations, manage populations for maximum growth, establish new populations in suitable locations for maximum protection and population growth. This formula is achievable, but it does require political will and resources to see the plan through.
Yes, the poaching threat is serious. Yes, the tales are horrendous, and the challenge is not to be taken lightly.
But this is a battle we can win. We have proof.
If we are successful at putting these measures in place, rhinos will not only be conserved for future generations, they will recover and thrive, reclaiming their ecological niche in the forests and grasslands of Asia and Africa. Without decades of implementing this pro-active strategy of rhino recovery, rhino populations would not be able to withstand the current poaching crisis. Rhinos have recovered in the past and they will continue to recover if we maintain a relentless focus on recovery and population growth.
Together the three authors - WWF's Nilanga Jayasinghe, Matthew Lewis and Barney Long - have a combined 55 years of conservation experience.
A greater one-horned rhino in Nepal. Though once near extinction, they have had a major recovery over the last century.

Black rhino populations have more than doubled in the past 20 years but the poaching crisis looms as a major threat to their survival.

Though once on the brink of extinction, white rhinos have experienced an amazing recovery. But like all rhinos they are threatened by poaching for their horns.

With a population of possibly less than 100 remaining, Sumatran rhinos are one of the most threatened large mamals in the world. But with proper management and continued protection, there is hope for their recovery.

Though still the most threatened of all rhino species, Javan rhinos have actually seen numbers double since coservation begain in 1967.