Hopping on board with WWF's Panda Paddle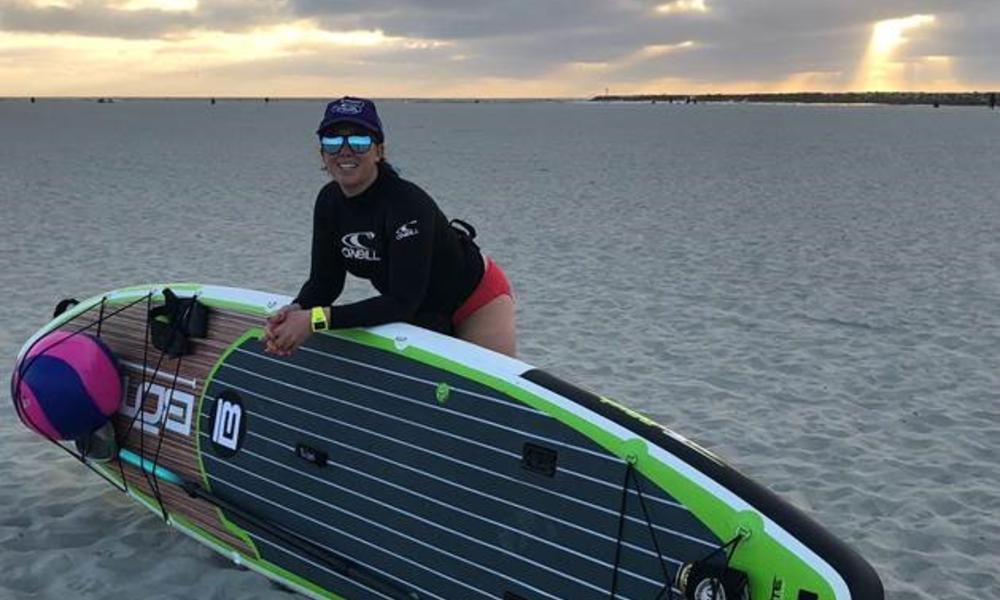 This October, WWF will host its first-ever standup paddle boarding (SUP) fundraising event, Panda Paddle, sponsored by Target. On October 20, 2018, athletes and WWF supporters will grab their paddles and complete a world-class SUP race in San Diego's Mission Bay, all while raising funds for WWF's work to protect nature. Whether you're a pro paddle boarder or new to the board, WWF invites you to join us in taking a stand—and paddling—for conservation. Learn why one of WWF's top Panda Paddle fundraisers, environmentalist and paddle board enthusiast Kristen Goodrich, is participating.
What inspired you to buy your first paddle board?
I'd been dreaming of owning my own paddle board for years. In April, I had an amazing wildlife experience while paddle boarding. I was in about five feet of gorgeous clear water at La Jolla Shores when a Broadnose sevengill shark and a giant green sea turtle gracefully swam under my board. Seeing these animals inspired me to finally purchase my own standup paddle board, which has since increased my time on the water.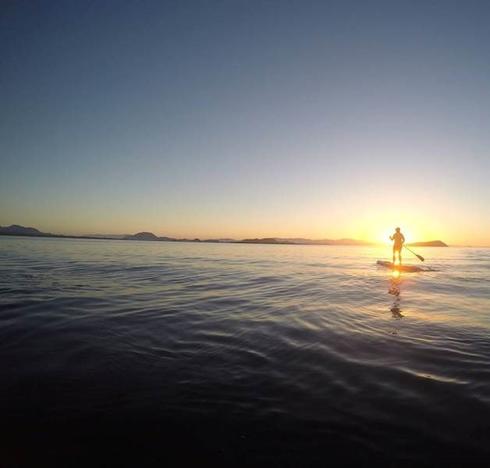 Why did you decide to participate in WWF's Panda Paddle event?
I've always been drawn to the ocean. I'm fascinated by it, inspired by it, and happiest by it. But today, I'm terrified for it. Our oceans are in crisis: we're polluting it with plastics, acidifying it, depleting its fisheries and our source of food. I've dedicated my career to environment work, but I can't help but wonder if I'm doing enough. So when I saw a post about the Panda Paddle on Facebook, I jumped at the opportunity to participate.
What connects you to our mission?
I've always felt connected to WWF as an organization. Every Christmas I adopt an animal for my nephews. I believe that non-profits have a tough job and a unique role to play in conservation, and I've always felt that WWF has kept its mission in sight and its integrity intact. Our planet is facing unprecedented changes and needs all hands on deck.
You've already raised more than $1,500 for WWF. Have you ever fundraised for us before?
This is my first fundraiser ever! I thought fundraising was going to be really hard, so I wanted to get a head start. I thought that if people donated I would feel more accountable to train for the event.
How do you connect people to your fundraising efforts?
I'm really honest. I let people know that this is my first fundraiser and that I'm doing something out of my comfort zone—both the competition and fundraising. I think people can relate to that. I have an amazing circle of friends and a professional community that care deeply about the environment. Even though I've felt a little sheepish asking people to donate, I've been really supported in my efforts.
On social media, I started posting about my paddle and used World Ocean Day to ask people to donate. I also make sure that I recognize every donor in my posts.
Didn't make it to Panda Paddle? Sign up today and be the hero nature needs with Panda Nation in your own community!