How can we use data to help protect the Mekong river basin?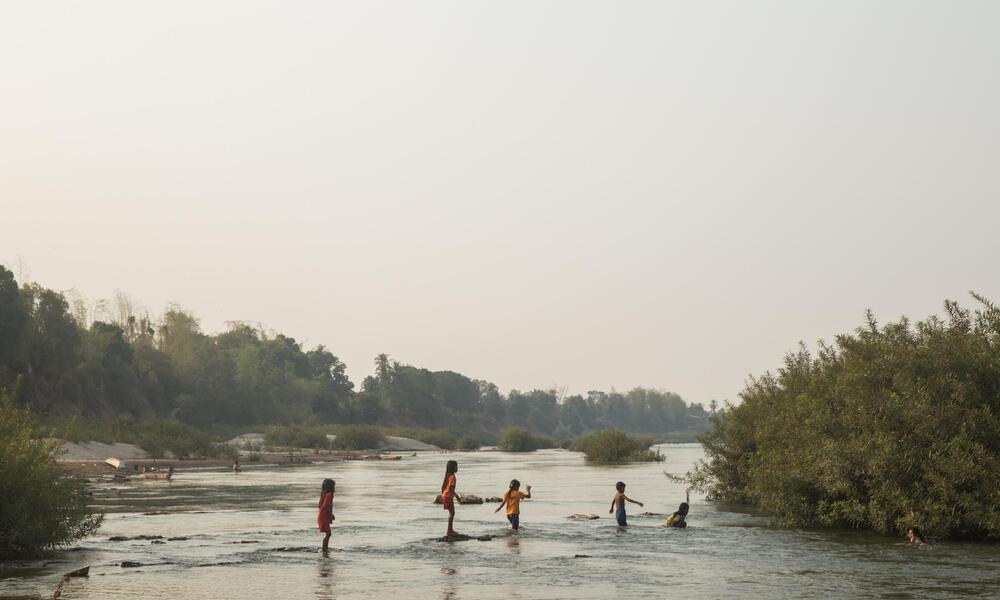 Information is power— at least according to conventional wisdom. But what if we lack access to reliable and scientifically sound information?
Around the world, one of the common barriers preventing people from being able to protect their river basins is lack of information. That's why WWF and the University of Maryland Center for Environmental Science (UMCES) have teamed up to create river basin report cards—very simple documents that demystify complex scientific information about river systems and take into account what different people value in any given basin.
"Without the right resources, people—whether they're government leaders or famers—can't really understand what's actually going on in their basins and what they can do to protect them and to live sustainably with the watershed," said WWF Water Resources Engineer Sarah Freeman.
In the Mekong's flooded forest, the report card will help protect crucial habitat for animals and many natural resources.
A treasure at risk
Stretching for 35 miles between the provinces of Kratie and Stung Treng, the Mekong flooded forest—a region submerged in water—is one of the most biologically significant habitats in the Mekong river basin. It is home to a plethora of species that have all but disappeared from the rest of the region, like the Irrawaddy river dolphins and Cantor's giant softshell turtle. This section of the Mekong river is also a lifeline for Cambodians living close to its banks who depend on it for fish, farming, sustenance, and daily activities.
Unfortunately, climate change and unsustainable development threaten the flooded forest—and the Mekong at large. While people are already seeing the impacts of these threats, they struggle to understand the health of the basin and what should be done to secure it.
Beyond access
Having data is not always the same as using it. Oftentimes, data and information sit on a shelf and never get reviewed because it's too dense or complex to digest, said Simon Constanza, science integrator at UMCES. The report card will bring that knowledge to life.
"A report card really takes that information off the shelf, looks at it, packages it into something nice, and delivers it for people to not only understand, but to use," he said.
Developing report cards requires numerous meetings with local and central government representatives, conservation experts, academics, and everyday people who rely on the river, like fishermen and farmers.
WWF and UMCES are hosting workshops with these people to hear various concerns and needs, and to build a common understanding about the health of the Mekong river basin that can lead to action.
"During the workshop, people from all over raised their concerns about their livelihoods and water issues," said Chabso Liou Nira, an officer at Provincial Department of Water Resources in Kratie province, who participated in one of the report card workshops. He explained that the discussion helped him understand local issues, like how farmers were concerned by water shortages and the drought. This prompted him to visit farmers at their homes and try and address their challenges.
"I try to stay close to the community," he said afterwards. "Now I know their concerns and will try and solve them."