How Nepal Got to Zero Poaching
Nepal, the small Himalayan country that likens itself to a yam caught between two stones with China to the north and India to the south, has been able to achieve 365 days of zero poaching twice: in 2011 for rhinos, and for 12 months ending February 2014, for rhinos, tigers and elephants.

"Nepal proved to the world that zero poaching can be achieved," said Dr. Barney Long who leads species conservation at WWF-US. "This took incredible commitment from the highest levels in the government right through to frontline conservation heroes like rangers and community antipoaching patrols. WWF is proud to be an ongoing partner to the government of Nepal in the fight to prevent poaching and we are confident that all of Asia will rally towards the goal of zero poaching. It can be done."

In February 2015, Nepal will host the first symposium focused on getting to zero poaching. Delegates from more than 13 Asian countries representing conservation agencies, police and prosecution services will share best practices, tools and technologies that can be used to respond to the poaching crisis.

What Nepal can teach the world about how to get to zero poaching:
Conservation
Conservation of Nepal's rich biodiversity has a prominent spot on the national agenda. Nepal now has 10 national parks, three wildlife reserves, and six conservation areas that cover more than 13,000 square miles—23 percent of the country—an area larger than the US state of Maryland. Nepal also shares the Terai Arc Landscape with India, one of the most biologically important areas on earth and is home to tigers, rhinos, elephants and Gangetic dolphins.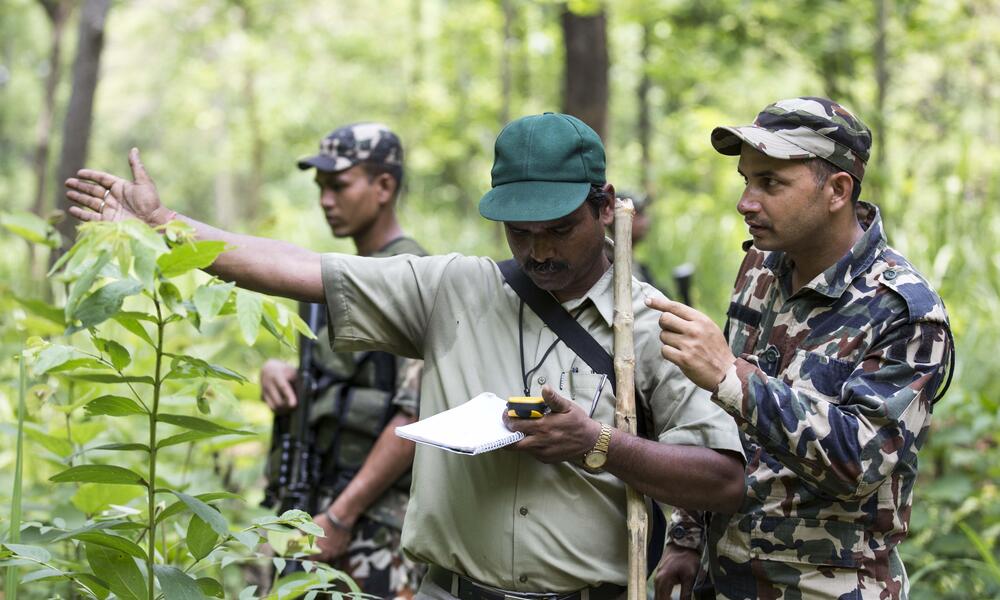 Commitment
Nepal's leadership has taken important steps to protect nature through bodies like the National Tiger Conservation Committee, chaired by the Prime Minister of Nepal. The Wildlife Crime Control Coordination Committee is led by the Minister of Forests and Soil Conservation with representatives from enforcement and security agencies such as Nepal Army and Nepal Police. The Wildlife Crime Control Bureau, a body represented by enforcement agencies that could help control wildlife crime, now has 16 district cells that has improved enforcement in order to stop poaching and curb wildlife crime.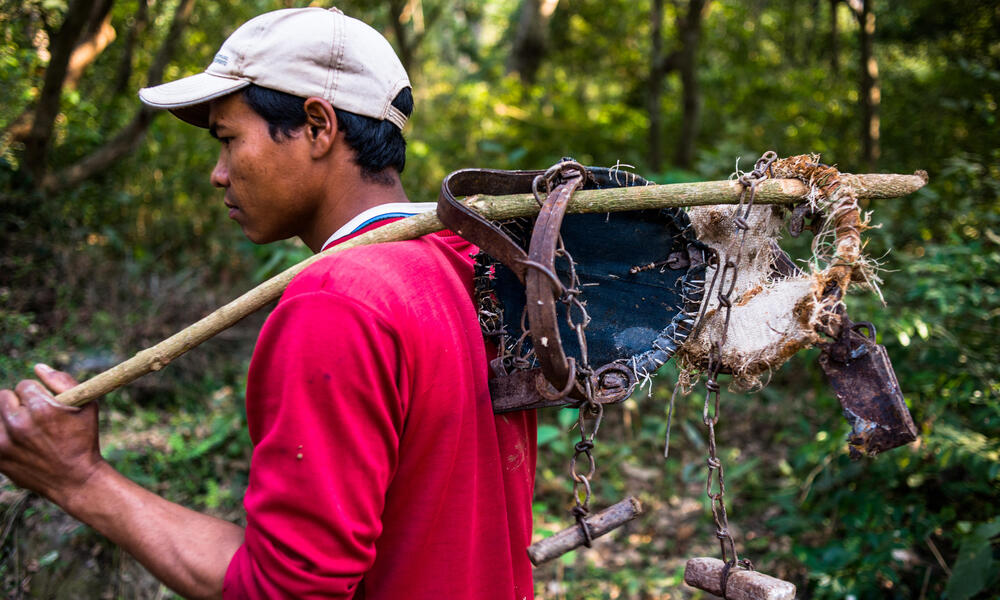 Communities
By 2008, the government of Nepal had handed over approximately one-third (28 percent) of the country's forests to local communities to manage, which has helped to save forests and wildlife, and reduce poverty. Community-based antipoaching units, originally set up to reduce the level of poaching of tigers and rhinos, have quickly become involved in monitoring trafficking of other wild flora and fauna. Today, there are more than 400 units working throughout the country, patrolling critical areas like wildlife corridors and providing vital information sources on illegal activity.
Cooperation
Wildlife crime knows no boundaries. Nepal is not only a "source" for high-value wildlife, it is also a known transit country for wildlife headed into China. The country is tackling transnational wildlife crime through various ways, including an agreement with China and resolution with India on biodiversity conservation and addressing illegal wildlife trade control, and regional mechanisms such as the South Asia Wildlife Enforcement Network.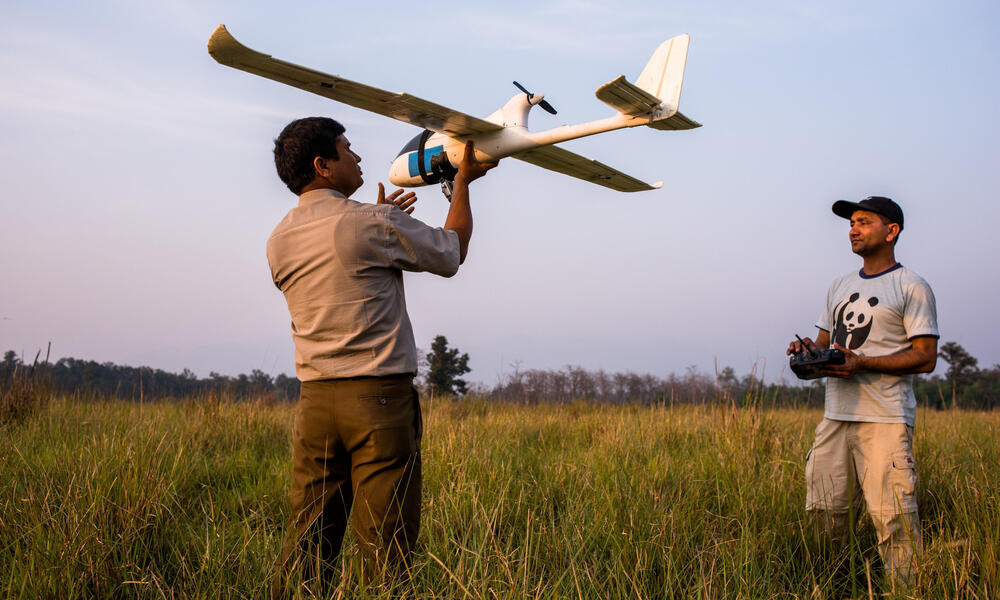 Innovation
Nepal has always sought to improve on both its success and failure. The country was an early adopter of technologies like unmanned aerial vehicles (UAVs) to improve anti-poaching operations within protected areas. It has also embraced Spatial Monitoring and Reporting Tools (SMART), a site-based approach used to monitor and improve the effectiveness of conservation management. Specially trained sniffer dogs are being deployed in national parks to assist the park staff and Nepal Army in antipoaching patrols.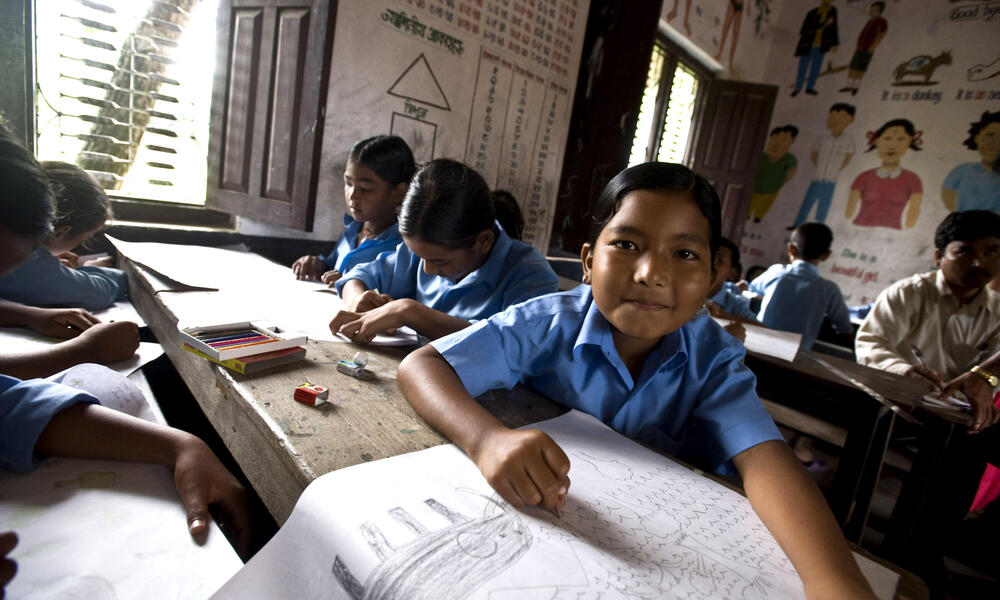 Champions
Organizations like WWF have been at the forefront of efforts to engage young Nepalis. WWF spearheaded conservation education efforts like school-based Eco Clubs. Today, there are over 500 in the country with nearly 80,000 children who are becoming a force for nature within their own communities. Nepal has also been successful in inspiring new audiences to care about nature thanks to celebrities like Miss Nepal and movie star Rajesh Hamal.
Learn more about what you can do to help stop wildlife crime.