Hundreds of New Species Discovered in the Eastern Himalayan Region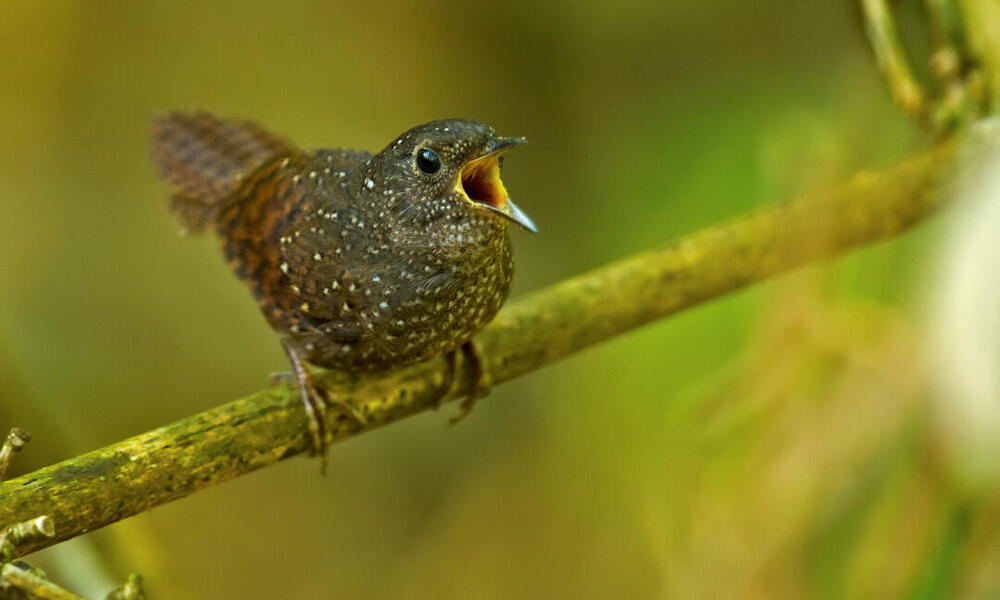 A sneezing monkey, a walking fish and a jewel-like snake are just some of a biological treasure trove of over 200 new species discovered in the Eastern Himalayas in recent years, according to a new report by WWF.
The vibrant blue dwarf 'walking' snakehead fish can breathe atmospheric air and survive on land for up to four days. And the newly-found monkey's upturned nose leads to a sneeze every time the rain falls.
In total, 211 species were discovered between 2009 and 2014—that's an average of 34 new species annually for the past six years. The report maps out the volume of new species found by scientists from various organizations including 133 plants, 39 invertebrates, 26 fish, 10 amphibians, one reptile, one bird and one mammal.
Dwarf Snakehead Fish

Musa Markkui, a New Banana Species

Impatiens Lohitensis

Himalayan Lance-Headed Pit Viper

Vibrant Blue Walking Snakehead Fish

Bompu Litter Frog
"I am excited that the region – home to a staggering number of species including some of the most charismatic fauna – continues to surprise the world with the nature and pace of species discovery."

Ravi Singh CEO of WWF-India and Chair of WWF's Living Himalayas Initiative
Conserving Biodiversity
One of the most biologically diverse places on Earth, the Eastern Himalayas—spanning Bhutan, north-east India, Nepal, north Myanmar and the southern parts of Tibet—are also under grave threat. Due to development, only 25% of the original habitats in the region remain intact and hundreds of species that live in the Eastern Himalayas are considered globally threatened.
Climate change is by far the most serious threat to the region but population growth, deforestation, overgrazing, poaching, the wildlife trade, mining, pollution and hydropower development have all contributed to the pressures its fragile ecosystems.
"The challenge is to preserve our threatened ecosystems before these species, and others yet unknown are lost," said Sami Tornikoski leader of the WWF Living Himalayas Initiative. ""The Eastern Himalayas is at a crossroads. Governments can decide whether to follow the current path towards fragile economies that do not fully account for environmental impacts, or take an alternative path towards greener, more sustainable economic development."
WWF is actively involved in supporting the countries of the Eastern Himalayas' progress towards green economies that value ecosystems and the services they provide to the millions of people in the region. Located in one of the most ecologically fragile regions on Earth, the WWF Living Himalayas Initiative urges a strong regional collaboration to ensure that people in this region, live within the ecological means and remain within the boundaries of one planet.
And through the USAID-funded Asia High Mountains project, WWF is working with communities on the edge of the region's snow leopard range, where the many impacts of climate change and unsustainable development are already being felt. We are also influencing policy, which governs natural resource management across snow leopard range, and contributing to a future where both people and biodiversity can thrive.
Together we can secure a brighter future for the region's people and biodiversity, including its rich array of species – those that we already know and those still waiting to be discovered.