Illegal Palm Oil Plantations Threaten Protected Forests
Sumatran elephants and tigers are rapidly losing one of their last safe havens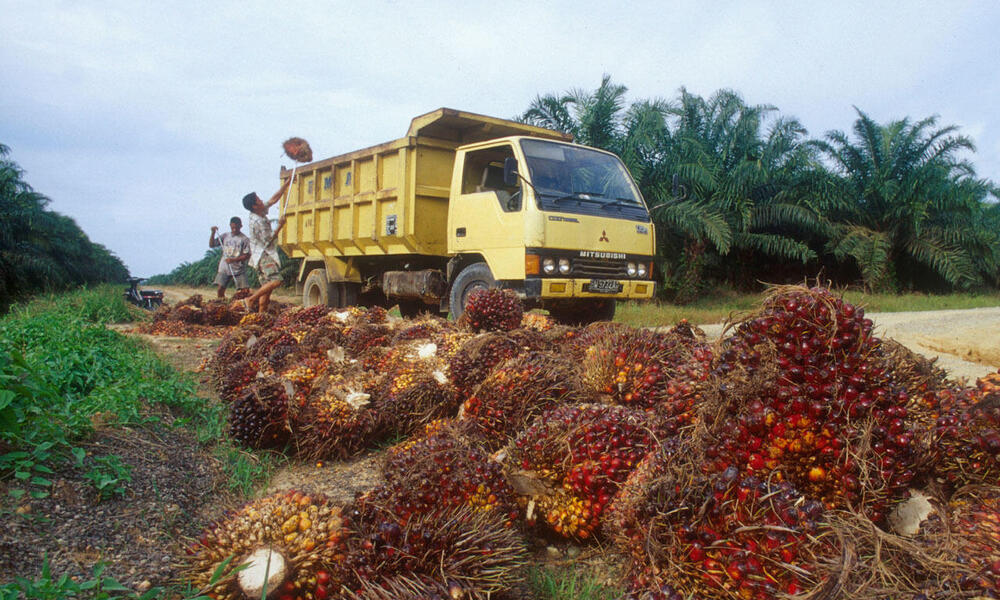 Indonesia's Tesso Nilo National Park is one of the last safe havens for critically endangered Sumatran elephants and Sumatran tigers. With more than 4,000 plant species and many new ones yet to be discovered, this area in the Riau Province boasts the highest lowland forest plant biodiversity known to science.
But despite their rich ecological value, these forest habitats are under threat.
Much of Riau's forests have been cleared to develop palm oil plantations and meet worldwide demand for pulp and paper. Analysis by WWF experts found that two of the world's largest palm oil companies—Asian Agri and Wilmar—purchased palm oil fruit that was illegally grown within the boundaries of the Tesso Nilo Forest Complex, an area that includes Tesso Nilo National Park and surrounding forest concessions where it is illegal to plant palm oil.
Stopping illegal action
WWF reports at least 50 palm oil mills, with a processing capacity of 14.5 million tons of palm oil fruit, surround the Tesso Nilo Forest Complex. While this situation makes it impossible for both Asian Agri and Wilmar to avoid accepting illegal fruit with absolute certainty, our study suggests it is likely both companies were directly involved in the development of illegal plantations inside Tesso Nilo.
The good news is that through WWF's analysis and engagement with Wilmar and Asian Agri, both companies have now taken measures to stop sourcing illegally produced fruit.
What more must be done
Yet given the prevalence of palm oil in numerous commodities, consumers around the world may be unwittingly contributing to the destruction of Tesso Nilo and its forests. Palm oil is in countless products, including potato chips, instant noodles, margarine, cereals, baked goods, soap, and cosmetics.
Millions of acres of tropical forest have already been lost in Indonesia. WWF is pushing for the government to enforce laws protecting Tesso Nilo and other areas. A clear chain of custody for palm oil is crucial. And companies like Wilmar and Asian Agri must be required to source their raw materials legally.
WWF's report is just the beginning. Ultimately, all companies buying palm oil should ask their suppliers about the entire chain of custody of the palm oil they purchase and confirm its legality.
As the recent fires in Sumatra have shown, the illegal destruction of forested areas and lack of enforcement of Indonesia's laws is a major issue. It should be noted, that some of these forest fires are within the Tesso Nilo National Park, indicating farmers are intending to expand their planted areas.
How you can help
• Ask your favorite brands how they are ensuring that the palm oil used in their products is legally and sustainably sourced.
• Support sustainably grown palm oil by purchasing products with the RSPO or GreenPalm labels.
70 percent of the Sumatran elephant's habitat has been destroyed in one generation.

The Sumatran tiger— with a population of less than 400—is holding on for survival in the remaining patches of forests on the island of Sumatra.

Demand for pulp and paper have cleared much of Riau's forests, including this site in Tesso Nilo.