India Declares a New Tiger Reserve in Tamil Nadu
The reserve will connect two other protected areas in the world's largest contiguous tiger habitat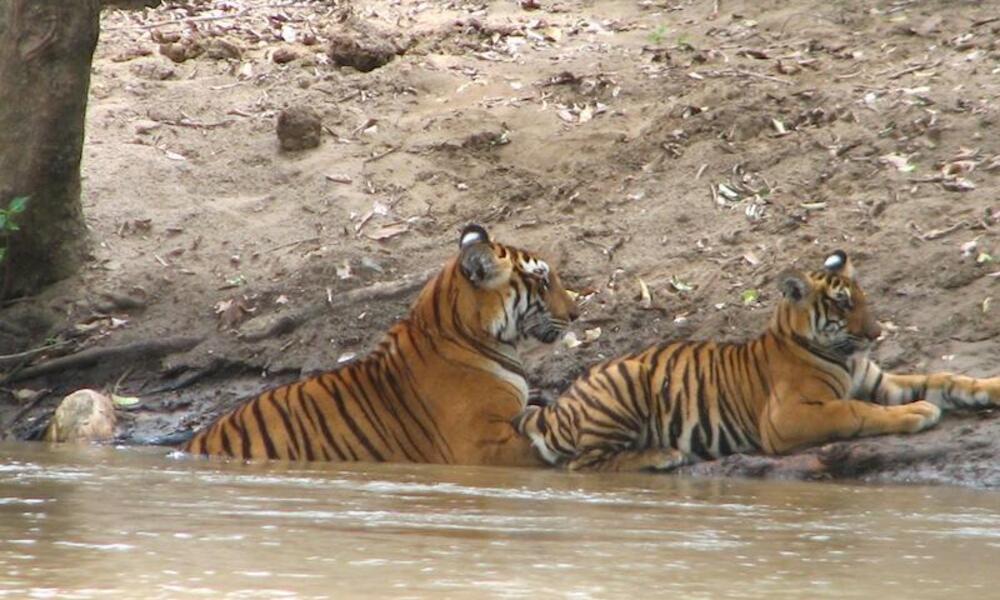 Date: March 26, 2013
Author: Trishna Gurung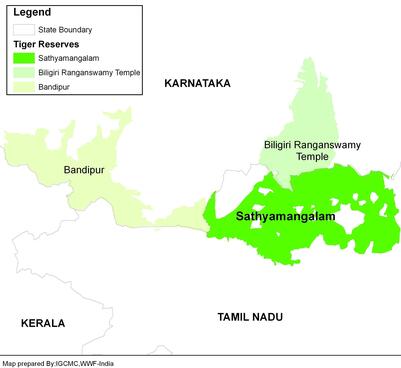 India, home to the world's largest population of wild tigers, created a new protected area for the big cats. The Indian government declared the forests of Sathyamangalam Wildlife Sanctuary a Tiger Reserve on March 15, 2013.
Located in the southern Indian state of Tamil Nadu, more than half of the 348,200-acre reserve is an important area for tiger conservation, which will be protected in perpetuity. This new Tiger Reserve connects two other protected areas and secures another critical piece in one of the most important and largest contiguous tiger habitats in the world.
WWF-India has long recognized the conservation value of this area for wildlife. This forest complex is home not only to a healthy tiger population, but also leopards, elephants, hyenas and vultures. Since 2002, WWF-India has been working with the Tamil Nadu State Forest Department in Sathyamangalam to support projects like establishing antipoaching camps, improving communications through wireless networks, training frontline staff and, more recently, tiger monitoring.
An estimated 25 tigers live in Sathyamangalam, rivalling populations in some of India's best known Tiger Reserves, according to a 2011 tiger survey undertaken by WWF-India in collaboration with the Tamil Nadu State Forest Department.
Sathyamangalam is the fourth Tiger Reserve in the state of Tamil Nadu and 42nd in India.
"The tiger is the National Animal of India and WWF congratulates the government for yet another important milestone in its conservation efforts that will make a tremendous contribution to the goal of conserving wild tigers and their natural habitats in the country," Dr. Dipankar Ghose, of WWF-India, said.