India Reports Nearly 30% Rise in Wild Tiger Population
Tiger numbers grow to 2,226 in 2014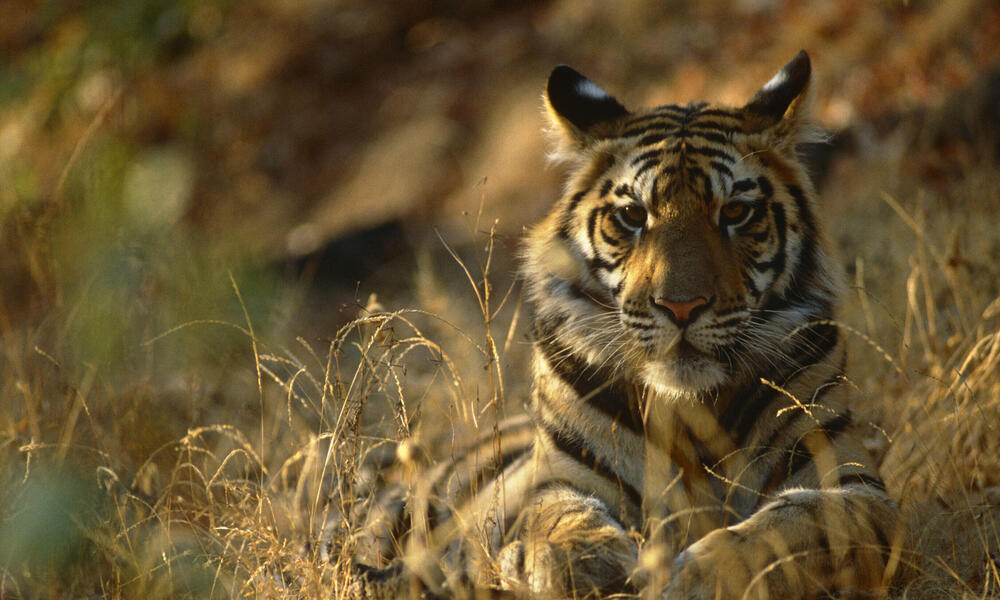 Date: January 20, 2015
Author: Trishna Gurung
Wild tigers are surging back in India according to the latest tiger estimation released by India's National Tiger Conservation Authority.
The population of wild tigers in the country increased to 2,226 in 2014 from 1,706 in 2010 (and only 1,411 in 2006), according to the new report. This growth is largely due to better management and improved protection. The Status of Tigers in India, 2014 report also underscores the importance of tigers maintaining core habitats for breeding, habitat connectivity and protection from poaching.
"At a time when the global tiger population is under threat, it is heartening that India's tiger numbers are increasing," said Mr. Prakash Javadekar, Honorable Minister of Environment, Forests and Climate Change. "This was not the situation a decade ago and I am proud that we have risen to the challenge and turned the situation around."
Helping tigers recover and thrive
The survey covered more than 115,800 square miles across 18 states and analyzed images from thousands of camera trap locations across tiger landscapes. For the first time, areas outside tiger reserves were also included in the study. WWF was part of this unprecedented effort led by the National Tiger Conservation Authority, state Forest Departments and the Wildlife Institute of India, as well as other conservation organizations.
"India's outstanding result demonstrates that tigers can recover and thrive, even in densely populated countries with a focus on economic growth—as long as there is political will and the commitment to get results," said Dr. Barney Long, Director of Species Conservation at WWF-US.
Building a better future for tigers
Poaching remains the most immediate threat to wild tigers, driven by high demand from parts of Asia. India will be joining 12 other Asian countries rallying to address wildlife crime at a symposium on zero poaching hosted by the government of Nepal in early February.
Since 2010, all tiger range countries committed to the goal of Tx2—doubling global tiger numbers by 2022, the next Chinese Year of the Tiger. A new global tiger population figure is expected in 2016. Russia, Bangladesh, China, Nepal and Bhutan are expected to survey their wild tiger populations this year. Comprehensive surveys are urgently required in Malaysia, Indonesia, Thailand, Myanmar, Laos, Cambodia and Vietnam.