Integrating Nature's Value into the Bottom Line
Coca-Cola is working to protect freshwater resources and ensure a sustainable future
Date: December 14, 2012
Author: Suzanne Apple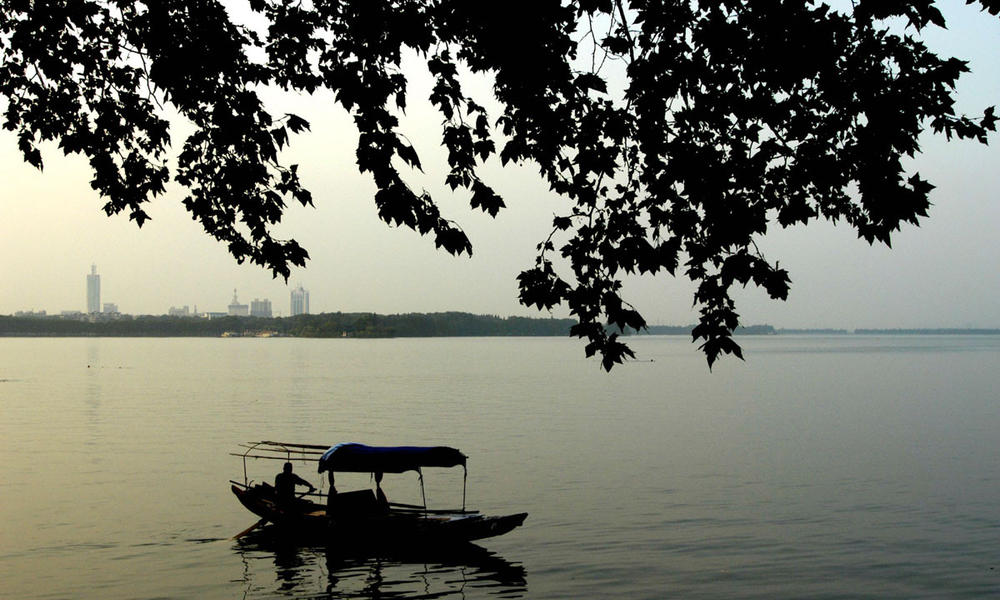 For the past seven years, WWF and Coca-Cola have been working together to conserve and protect freshwater resources around the world. Suzanne recently talked with Jeff Seabright, Coca-Cola's vice president of Environment & Water Resources to discuss how nature's value factors into the company's operations. Learn more about the results of our partnership.
The challenges facing our planet are too big to solve alone. WWF understands the importance of working across all levels to tackle threats that impact the Earth, ensuring a more sustainable future for people, species, and places. We work to make certain that the value of nature is reflected in decisions made by individuals, communities, governments and businesses.
As the world's largest beverage company, The Coca-Cola Company can have a significant impact on the management of the world's freshwater resources and on farming practices in the agriculture industry—including how to improve both for the benefit of people and the planet.
WWF recently talked with Jeff Seabright, Coca-Cola's vice president of Environment & Water Resources to discuss how nature's value factors into the company's operations.
"We depend on water access for all the products we make. And certainly we use a lot of agricultural ingredients. We're the largest juice business in the world as well, and water is vital to agriculture," says Seabright. "In many ways, our business is based on having healthy watersheds."
Beyond the Four Walls
Recognizing this critical link to water has changed the way that Coca-Cola does business, shifting the focus of its sustainability efforts beyond the four walls of its business. At Coca- Cola, there is an embraced necessity to understand the challenges facing local watersheds where the company has bottling plants so it work with stakeholders to address shared water challenges.
"Watersheds are in a sense the foundation of the supply chain for our business. Ten years ago we wouldn't have thought of it as such," Seabright asserts. "But they are, and watersheds are nature's water factories. And every bit of that natural capital asset is vital to our business."
This recognition of natural capital as a vital asset has fundamentally changed the way that Coca-Cola does business. Within the last five years, the company has required all Coca-Cola bottlers to conduct a Source Vulnerability Assessment for their local watersheds.
"If you want to bottle Coca-Cola products under license to The Coca-Cola Company, it's an actual legal requirement that each manufacturing site conducts a Source Vulnerability Assessment¬—looking at the watershed in the area, understanding the issues and engaging with stakeholders in the community. And then forming a plan, a Source Water Protection plan that's appropriate in that community," says Seabright.
Making the Business Case
A growing number of companies recognize the value of the resources and services that nature provides for free. But there is still room to grow.
For companies just starting on this journey, Seabright shares the following advice: "Really try to understand where the natural capital inputs touch your business. It begins by stepping back and trying to understand what those inputs are and how potentially they are at risk for the business if they are not stewarded properly."
At Coca-Cola, Seabright has built a strong business case for sustainability—and valuing nature—to ensure that it is embedded across the enterprise. For Coca-Cola, it really comes down to three business value drivers—operational excellence, risk management and brand value.
"We're investing in sustainability activities whether its resource efficiency or renewable materials like we have with PlantBottle™ packaging. It can help drive the bottom line down by being more productive and more efficient with resources and therefore avoiding costs," says Seabright. "But it's not just that, it's also looking at the risk aspects—enterprise, regulatory, resource, social license to operate, business continuity, reputational—that's a very important part of running a business."
Looking ahead, Seabright sees great opportunities for the business community to take a more active role in accounting for the true costs of the services and resources nature provides on companies' balance sheets.
"The analytics that underpin valuing nature are really still in formation. I think that's where the science and the economists really have to come together to create new ways of putting some real metrics around valuing these assets that underpin all health, and productivity and well-being on the planet," he concludes. "If we undervalue those assets and continue to degrade them—we're going to do so at our peril."
Suzanne Apple is WWF's Vice President of Business & Industry