It just got harder for illegal fish to make it onto your plate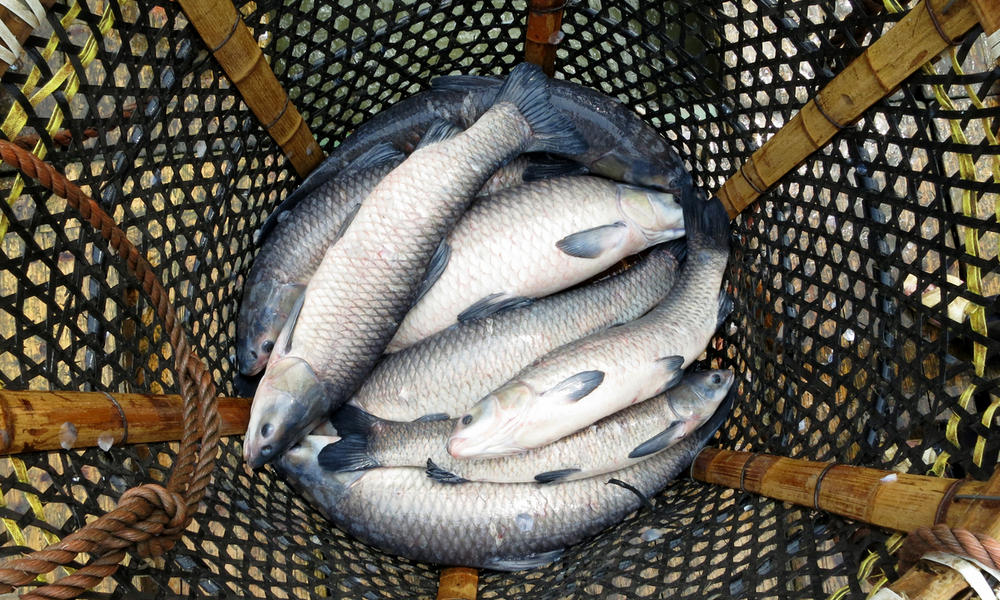 The US government released a final rule to increase the transparency around fishing operations and prevent tons of fish from being laundered into the US seafood market, a move more than 400,000 WWF activists took action to support.
Up to one third of wild-caught seafood imported into the US comes from vessels engaged in illegal or unreported fishing. The new regulations apply to 10 groups of species, including sharks, grouper and king crab. Once the rule is implemented, imports of these products must have traceability systems in place to document and track the legal origin of the seafood from catch to first point of sale in the US.
"America is the largest importer of seafood in the world," said Carter Roberts, president and CEO of WWF. "Every seafood consumer in this country deserves a dinner plate free of environmental destruction, and every US fisherman deserves to face only fair and legal competition."
Seafood is an important protein source for millions of people and drives many coastal economies around the world. So when poachers hit the water to reel in and steal fish, it further depletes marine populations, creates significant health concerns, and unfairly distorts the legal market by competing with the products of law-abiding fishermen and seafood industries.
"These regulations are another blow to the criminals that steal from the ocean, lie to authorities, and cheat customers," said Michele Kuruc, WWF vice president of ocean policy. "This isn't game over. Black market seafood can still sneak into the US supply chain, which means there is still work to do. What's important now is that the government sets a clear timetable for implementing these regulations and provides direction for adding additional species so that the rules apply to all seafood imports into the US."
Learn more about how illegal fish can end up on your dinner plate.