Join WWF and Jack Black in protecting wild pandas and their habitat
In celebration of Kung Fu Panda 3, releasing January 29th 2016, WWF is working to raise awareness about the plight of giant pandas through a video with the film's star, Jack Black. In Kung Fu Panda 3, the main character Po, played by Black, teams up with his father and his friends to save a new panda village from villain Kai.
An icon for endangered species and wildlife conservation, giant pandas face a number of threats in the wild – threats even more serious than Kai! Their home in the mountains and forests in China is in jeopardy from habitat fragmentation and destruction.
WWF, the first international conservation organization to work in China to protect pandas, assists with a variety of solutions to strengthen habitat protection for giant pandas. The good news? In just a decade, the wild panda population has grown nearly 17% to an estimated 1,864 individuals. And the geographic range of these furry black and white bears increased by more than 11% since 2003.
But we need to do more. WWF's focus for the next 10 years sets the course for panda protection efforts to improve panda habitat in a manner that balances conservation with local sustainable development. And WWF is working all over the world to protect wildlife and create a future in which people live in harmony with nature.
Make a donation to WWF and help protect giant pandas and many other endangered wildlife and habitats.
WWF has been helping the Chinese Government's National Conservation Program protect giant pandas. By working together to create green corridors, increase protected areas, patrol against illegal logging and encroachment, and build local capacity, we're creating a brighter future for giant pandas. And panda reserves now cover more than 3.8 million acres of forest. Go teamwork!

Although they can grow up 330 pounds as an adult, a giant panda newborn is about the size of a stick of butter—roughly 1/900th of the size of its mom.

Giant pandas are predominately solitary animals, meeting up only during mating season.

Despite their size, giant pandas climb trees with ease. Their diet consists almost entirely of bamboo, and they eat up to 40 pounds of bamboo per day to sustain the energy they need to survive (and climb those trees!). However, bamboo forest habitat destruction is one of the main threats to giant panda survival.

Giant pandas share their landscape with many other animals, so by protecting giant panda habitat we're also giving species like red pandas, golden snub nosed monkeys, and takins a viable, healthy home.
About the Partnership
DreamWorks Animation animated film Kung Fu Panda 3 is helping WWF protect giant pandas and their habitat through the theatrical release of Kung Fu Panda 3. DreamWorks Animation is raising awareness via a video with film star Jack Black.
About the Film
In 2016, one of the most successful animated franchises in the world returns with its biggest comedy adventure yet, KUNG FU PANDA 3. When Po's long-lost panda father suddenly reappears, the reunited duo travels to a secret panda paradise to meet scores of hilarious new panda characters. But when the supernatural villain Kai begins to sweep across China defeating all the kung fu masters, Po must do the impossible – learn to train a village full of his fun-loving, clumsy brethren to become the ultimate band of Kung Fu Pandas!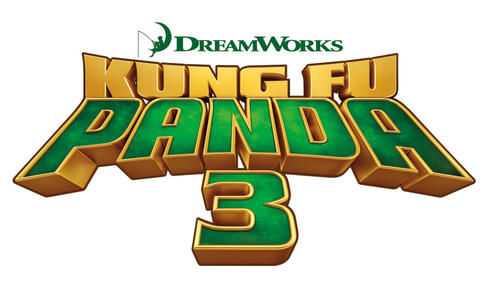 ONLY IN THEATRES
Kung Fu Panda 3 © 2016 DreamWorks Animation LLC. All Rights Reserved