Landmark climate deal struck in Paris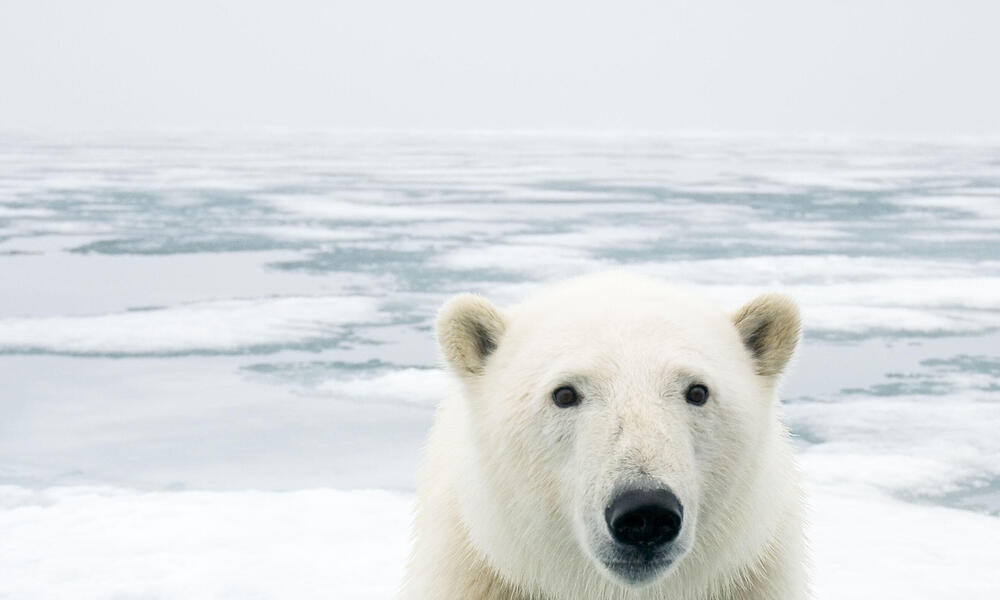 Update
On October 4, 2016, the European Union voted to ratify the Paris Agreement, which allows the agreement to enter into force earlier than expected.
"This is huge," said Carter Roberts, president and CEO of WWF. "This shows the world is united in solving this problem. President Obama moved mountains to bring the world to this moment and he deserves our thanks. Now we need to move toward action.
After weeks of negotiations, 196 nations approved a landmark global plan to curb climate change in the years to come. By its design, the Paris Agreement creates the opportunity for nations to continuously strengthen their climate actions over time. Stronger commitments in the near term will be necessary if we hope to make possible the long-term goal of the Paris Agreement: to limit global warming to well below 2 degrees Celsius or even 1.5 degrees Celsius.

"This is a pivotal moment where nations stepped across political fault lines to collectively face down climate change," said Lou Leonard, WWF's vice president leading our climate change work. "The agreement hammered out over the last weeks in Paris creates a blueprint for progressively bolder action with regular moments where nations come back to the table to do more. The first of these moments is in 2018 when the national targets offered by countries this year will be strengthened."

Governments arrived to the talks in Paris on a wave of momentum, with more than 180 countries bringing national pledges on climate action. This progress was bolstered by impassioned speeches from more than 150 heads of state and governments, and hundreds of thousands of people worldwide demanded action on climate change. After two weeks of negotiations, governments reached an agreement that represents some progress in the long term.
"For decades, we have heard that large developing nations don't care about climate change and aren't acting fast enough," Leonard said. The climate talks in Paris showed us that this false narrative now belongs in the dustbin of history."

The Paris Agreement needed to be fair, ambitious and transformational. The final text delivered on many of WWF's key priorities, but more will be needed in other areas:

Closing the emissions gap
The agreement includes ways for governments to improve their actions on emission reductions periodically. But we need more urgency and ambition in tackling climate change. We need governments to take faster and stronger action, and other actors—including cities, business, and people—to reduce their own carbon footprints and press leadership to do more.

Helping vulnerable countries limit climate impacts and address unavoidable damage
Parts of the agreement bring to light the importance of supporting and protecting people vulnerable to climate change. However, we need to go further to guarantee the support for and protection of the poor and vulnerable.

Making the switch from fossil fuels to renewable energy and sustainable land use by 2050
Governments committed to keep the global temperature well below 2 degrees Celsius with a reference to doing everything possible to limit to 1.5 degrees Celsius. This sends a strong signal that governments are committed to aligning with the science of climate change. To keep this momentum going, countries need to come back to the table in 2018 to first assess their efforts in reducing emissions and then determine how to improve upon them. The agreement acknowledged that better land management and halting deforestation and degradation are a valuable piece of the puzzle in limiting global carbon emissions; financial support for taking steps in this direction could have been stronger.

We've come a long way
All in all, the Paris climate talks were a pivotal moment. For the first time in history, nearly 200 countries agreed to take collective action on climate change.

"In Paris, there were no heroes or villains— all countries moved from their positions in the end," Leonard said. "For its part, the United States has come a long way toward bridging the trust gap that has hung over these talks through direct engagement with emerging economies like India, China, and Brazil."