Leaders Make Commitment to Help Polar Bears
International gathering of arctic nations works to protect future of the species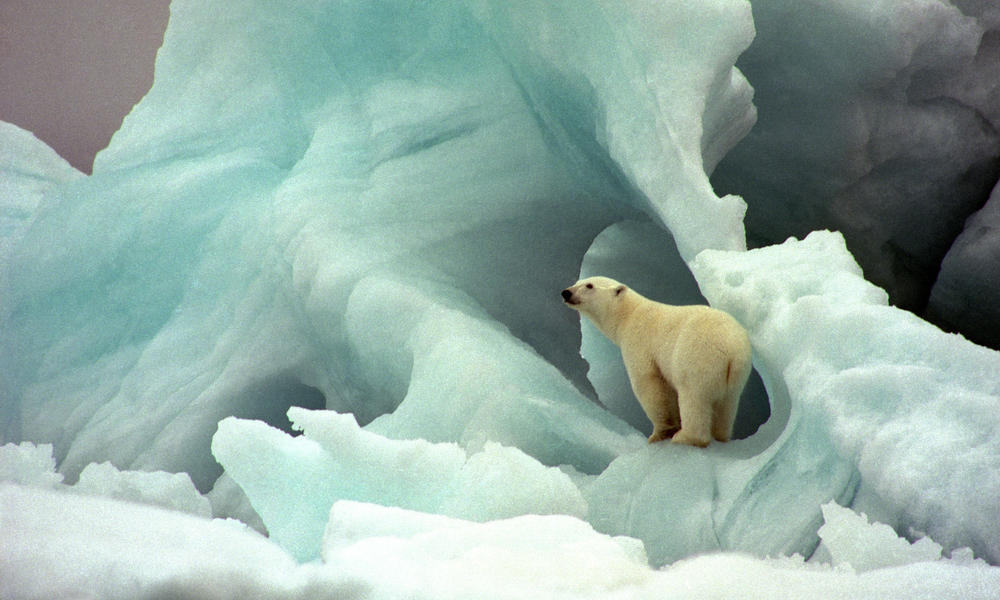 Date: December 11, 2013
Author: Molly Edmonds
As polar bears trudged back onto their sea ice hunting grounds for the winter, an international gathering of arctic nations was working last week to protect the future of the species. Representatives from the US, Canada, Norway, Denmark, Greenland and Russia announced at the International Polar Bear Forum that they would tackle threats to bears as Arctic ice shrinks and industrial development continues to grow.

It's a major milestone for polar bear conservation. Countries recognized their shared responsibility and the global importance of polar bears. This includes a commitment toward identifying important habitats and protected areas, especially in light of climate change and human activities.
The nations addressed the increase in human-polar bear conflict as well as other threats to polar bear populations, such as habitat destruction, unsustainable hunting, pollution and illegal wildlife trade. There was also agreement to engage indigenous communities in management decisions, recognizing their subsistence needs and the cultural role of the polar bear in their way of life.
WWF welcomes all the commitments made by these countries. But we will also follow up to ensure that they are backed by action. WWF will track each nation's activities and report back on progress.
And we will continue to support critical polar bear work across the Arctic—contributing our resources and expertise to assessing the health of populations, identifying and managing key habitats, and reducing conflict between bears and people.