Leading Change on the Water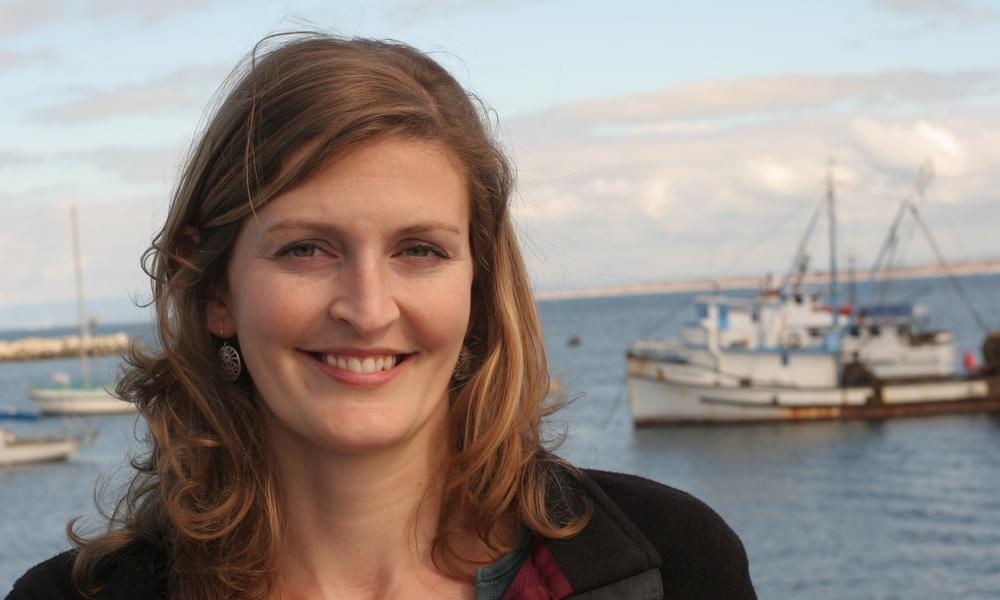 Jesse Marsh leads WWF's Major Buyer Initiative, which works with leading seafood buyers to advance their commitments to sustainable seafood and support suppliers on their journey towards Marine Stewardship Council (MSC) certification.
Fisheries are complex entities with multiple actors and pressures shaping their future. As demand for seafood increases worldwide, so does the pressure on marine habitats and fishers, as well as the governments, companies, and communities that rely on their bounty.
Leading retailers and food service companies—including Costco, Kroger, Sam's Club, Sodexo, Supervalu, Sysco and Walmart—understand they must ensure the health and sustainability of the fisheries from which their seafood is sourced. Otherwise, their ability to provide varied, fresh seafood options to customers around the world for years to come will be threatened. These companies have joined with WWF's Major Buyer Initiative to influence the global seafood market. Together we can achieve transformative change on the water and contribute to the conservation of healthy oceans.
Small Changes, Impactful Results
Jesse Marsh, Manager for WWF's Major Buyer Initiative, works closely with these seafood-related businesses to ensure the viability and sustainability of their products. She has spent four years working to understand, engage and collaborate with the individuals and entities that rely on fisheries.
Although her background is in biology, Jesse's experience was shaped by the human-side of environmental management—how small changes could affect people in profound ways. This link between science and management led her to WWF, helping companies ensure that their top source fisheries meet the sustainability standards of the Marine Stewardship Council (MSC).
"I was really drawn to the approach of working directly with seafood buyers as well as fishers, businesses, and governments to help improve sustainability," says Marsh. "While there may be changes that need to be made in a fishery, none of those are going to happen without the support and buy-in of stakeholders."
Her constituents are diverse—from local fishing communities in places like Ecuador and Indonesia to processors, exporters, government representatives, scientists, and researchers around the world. When WWF develops a project to bring a fishery closer to meeting MSC certification, it takes each of these unique perspectives into account.
"It's truly the collective action across the seafood supply chain that will lead to transformative change for fisheries and the world's oceans."

Jesse Marsh Manager, WWF Major Buyer Initiative
Investing in the Journey Towards Sustainability
Through the Major Buyer Initiative, Jesse harnesses leading seafood buyers to improve the sustainability of fisheries like the Ecuadorian mahi mahi fishery. And these effects are leading to positive changes on the water. The Ecuadorian government has adopted a National Plan of Action for the Conservation and Management of Mahi Mahi, a strategic research plan has been developed for the fishery, and an annual seasonal closure has been enacted to protect the stock.
But this wasn't accomplished in a day.
In Ecuador, WWF travels to different fishing communities and meets with government representatives. "We make sure everyone has a clear understanding of what we're trying to accomplish and how important their role is in leading to positive change on the water," says Marsh. "This wouldn't be possible without the support of leading seafood buyers who are willing to roll-up their sleeves, engage with suppliers, and in many instances, invest directly in their journey towards sustainability."
All of these companies could wait for government regulations to be enacted, but instead they are actively committed to improving the sustainability of their suppliers' fisheries and increasing the quantity of MSC-certified seafood. This sense of responsibility continues upstream in the supply chain, across the entities that rely on fisheries.
Marsh finds great inspiration in participation from all different sectors and the willingness, interest and commitment of people to really improve the sustainability of their fisheries.
"We want to see fishers benefit directly from this—whether it's new market access or continued market access as a result of buyers' commitments to advancing sustainable seafood and sourcing MSC certified seafood. It's truly the collective action across the seafood supply chain that will lead to transformative change for fisheries and the world's oceans."
Mahi mahi in the eastern Pacific Ocean, caught off the coast of Ecuador.

Fishers preparing their longline gear before starting a fishing trip.

Fishermen preparing their longline to incorporate a float to decrease turtle entanglements.

By supporting the Ecuadorian mahi mahi fishery on their journey to MSC certification, companies in WWF's Major Buyer Initiative are helping support transformational change on the water, contributing to the health of the world's oceans and ensuring the long-term viability of mahi mahi for generations to come.