Life along the Mekong: Two generations reflect on the value of clean, fresh water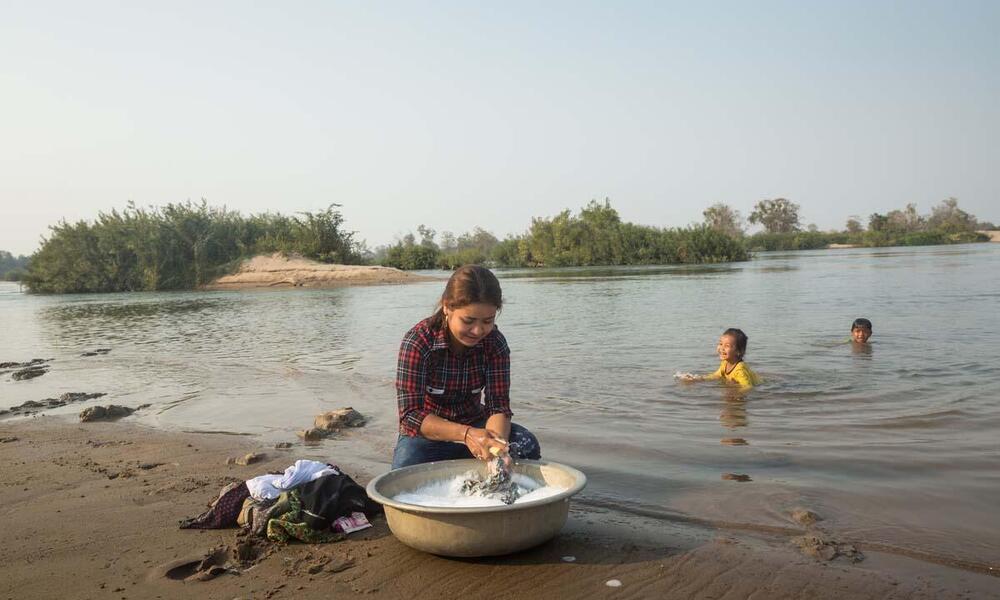 Fresh water has always been at the center of Mé Sokhon's life. A farmer and fisher, he sees the Mekong river as his lifeblood, providing both fish and water to irrigate his crops.
But it's changing.
"In the past there were plenty of fish in the river," Sokhon said. "It is completely opposite now. The river is dry and there is much less fish. Before it was hot, but never as hot as these days. We are worried the river will dry up in the future."
While the climate is changing, development, too, has contributed to the metamorphosis Sokhon has witnessed. Even in the tiny village of Croy Boney, access to water has changed dramatically.
Back in the day, he had to make multiple trips fetching water from the river, usually carrying it in plastic containers, to irrigate his rice field. It became easier with cattle, as then all he had to do was "bring the cows to the river." Today, Sokhon stopped carrying water manually and now uses a pump to transport it from the river bank right to his doorstep. So do most of his neighbors.
While development undeniably brought about positive changes to those living along the Mekong, increased demand for water and economic growth are also leading to unsustainable infrastructure decisions—riverside development and major hydropower development being two key examples. Compounded by climate change, these decisions threaten the river and all who depend on it.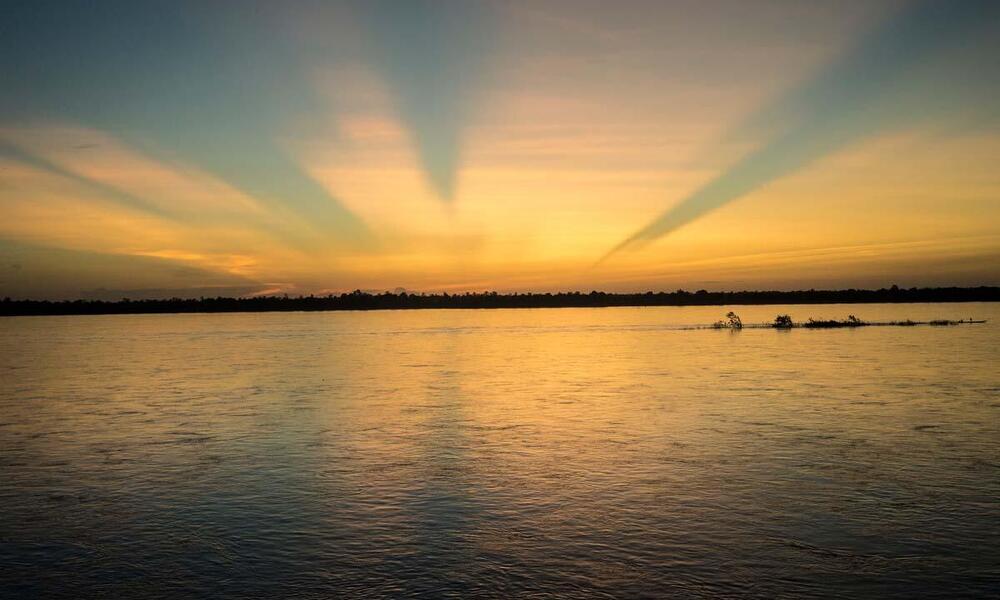 Now retired, Sokhon still recognizes how critical water is. "We pump the water into concrete tanks and we use it for cooking, washing and to water our small garden."
In an effort to preserve the piece of the Mekong he knows so well, he persuaded his youngest daughter, 27-year old Sum Vutra, to participate in a WWF workshop designed to help create a common understanding between communities, government officials, and other stakeholders through basin report cards. Developed from the ground-up and rooted in science, basin report cards identify what is most important to the diverse water users in a given basin, create a common understanding of the basin's health, and foster a shared vision for its future.
Vutra finds this is a common topic for conversation at her family's shop, which she recently took over after her father retired. It is a place where the villagers' social lives converge and where the inhabitants of Croy Boney buy snacks and vegetables. Many villagers come for meals, which are meticulously prepared by Vutra in the family's kitchen. Some, like the construction workers erecting a house next door, eat at the shop as often as three times a day.
Like her father, she knows freshwater is very important for sustaining their livelihood. "People will suffer if the river dries out," Vutra said. "Crops will be damaged due to water shortage and high temperature and we will have to pay more money for water."
Even in the face of water shortages, she remains optimistic, reflecting on the report card workshop.
"I learned what I can do to prevent this from happening and I will share this knowledge with others in the village," she said. "We should ask the government, development partners and other stakeholders to take effective action."

Learn more about basin report cards.