Mapping the Value of Nature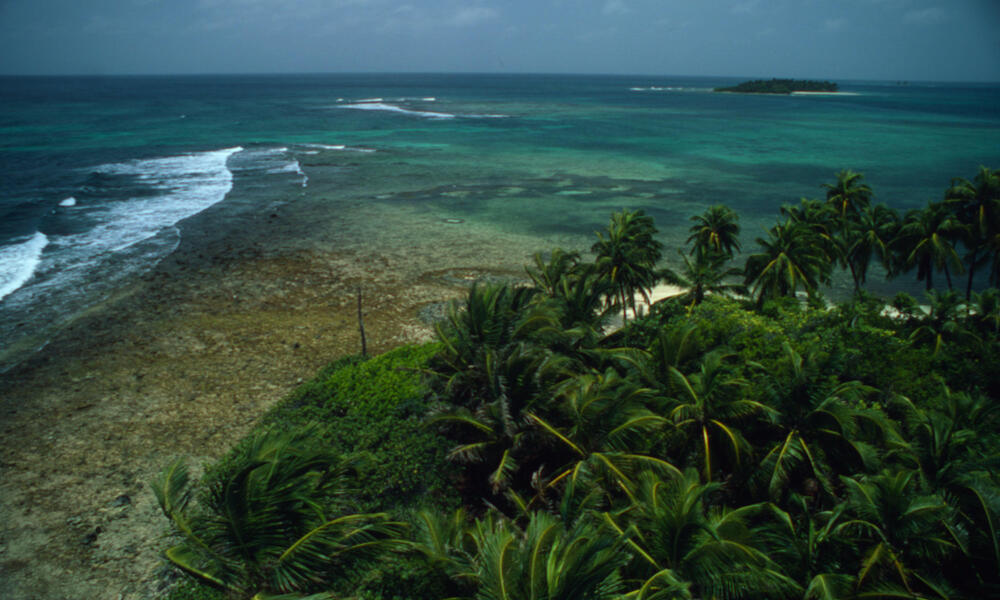 As a specialist in mapping, Gregg Verutes never expected his work to translate quickly and dramatically into conservation victories on the ground. The maps he constructs using Geographic Information Systems (GIS) for WWF's Conservation Science Program are science-based depictions of nature's value that guide conservation priorities and inform policymaking. They are rarely used in public votes to motivate everyday citizens to act.
But one map he created had stark and immediate impact. The depiction—of Belize's coast overlaid with a black patch the size and shape of the Gulf Coast oil spill—impressed on average Belizeans just what was at stake in an upcoming referendum on whether to allow further oil exploration and drilling in coastal waters.
Considering that almost half the country's population depends on healthy coastal and marine ecosystems for their livelihoods, a spill of that magnitude would absolutely devastate the country and its people. The map, which a WWF partner organization included in a television campaign to defeat the concessions, helped many Belizeans appreciate the true value of these natural resources.
In part because of this image of Belize with a massive oily splotch darkening its entire coastline and territorial sea, 95 percent of voters cast ballots against the oil concession in the referendum.
"In Belize, using cutting-edge tools and approaches has been instrumental in helping people understand the consequences of their actions," Verutes explained. "Everybody wants to make a living, to increase their livelihoods. We are helping them understand the value of nature and what the environmental and development consequences are from the multitude of human uses occurring in and around the coastal zone."
"Science is the cornerstone of how we can communicate nature's value, and enable people to act differently."

Gregg Verutes GIS Analyst, WWF/Natural Capital Project
In WWF's broader work in Belize, the team is helping the government create an integrated coastal zone management plan. Gregg emphasizes that unchecked development conflicts with maintaining nature's benefits. These benefits—protection from storm surges, abundant fish for food, and pristine beaches and charismatic wildlife to attract tourists, among others—make those natural resources immediately and immensely valuable to a whole lot of people.
Gregg sees it as his task to use scientific tools to help people understand the benefits they get from nature and the impacts of their actions, thereby enabling and empowering them to make more sustainable decisions.
"Science is the cornerstone of how we can communicate nature's value, and enable people to act differently," he said. "Science can guide a better management strategy to sustain nature's benefits to people well into the future."