Meet WWF's Jenny Springer
Springer bolsters community-based conservation and natural resource management strategies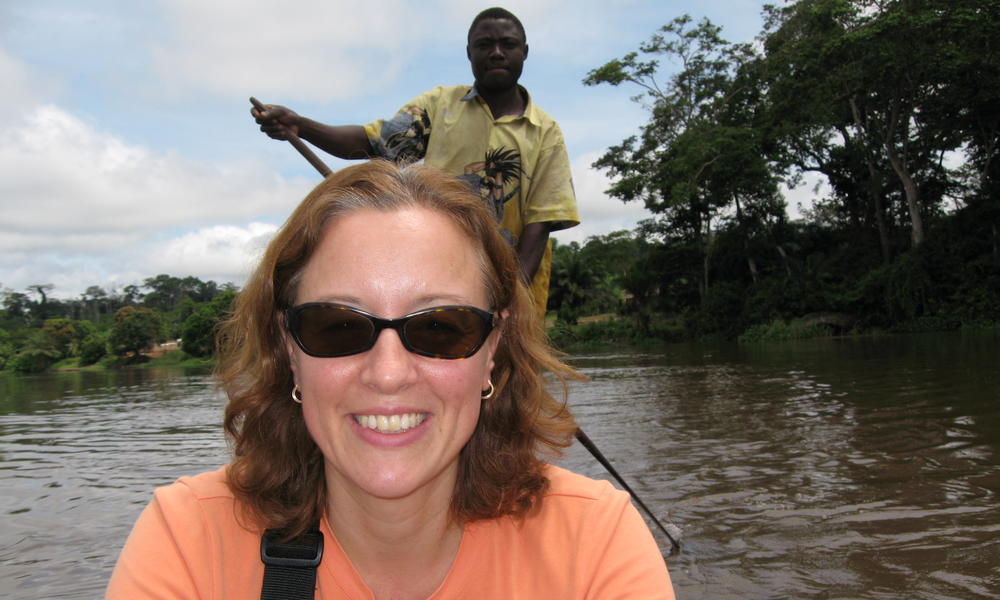 Living among the intricately terraced mountain fields of Ifugao Province, the Philippines, Jenny Springer learned firsthand to appreciate the close links between indigenous peoples and their natural environments. At the time, Springer was serving as a Peace Corps volunteer, helping set up a savings and credit cooperative to enable local women and men to have more control over their livelihoods.
"It became very clear to me that their whole way of life was tied to the land," Springer says. "If I wanted to understand these communities and their culture—their religious beliefs, social relationships and values—I had to understand their relationship to the environment. And if I wanted to understand the environment, I had to understand how people had shaped and conserved it over generations."
"Indigenous peoples and local communities have developed these amazing natural resource management systems."

Jenny Springer Senior Director, People and Conservation
That's been a guiding philosophy for Springer, who leads WWF's People and Conservation Program. Her role is to bolster community-based conservation and natural resource management strategies—just as she did in the Philippines when she first chose this path for her career.
"Indigenous peoples and local communities have developed these amazing natural resource management systems" says Springer, who went on to study socio-cultural anthropology in graduate school, including another two years of village life studying traditional resource management systems in South India. "They have the greatest stake in conserving the resources their livelihoods and cultures depend on."
At WWF, Springer works with colleagues all over the world to help promote active community participation in resource management, more secure local tenure, capacity-building of community institutions and sustainable resource-based livelihoods. She points to a range of initiatives as examples of the way WWF helps advance community-based conservation at scale:
In Namibia, WWF has supported the development and expansion of "communal conservancies," through Namibia's national Community-based Natural Resource Management (CBNRM) Program. By devolving rights and building community capacity to manage and benefit from wildlife, conservancies have contributed to increases in both wildlife populations and human well-being.
In the Amazon, WWF is working with COICA—a regional umbrella group of indigenous federations—and its member organizations to develop and support an Amazon-wide strategy for conservation of indigenous lands.
In Nepal, WWF has participated in supporting a community forestry movement that has resulted in community management of almost 25% of Nepal's forests.
In the South Pacific, local people are, using a combination of traditional strategies, often reflecting spiritual beliefs, and non-traditional techniques to manage their coastal and marine resources.
It is these programs—and others like them—that particularly interest Springer. Each creates the kind of enabling conditions, partnerships and strategies that help community conservation "scale up" from single sites to larger landscapes and regions.