More than 125,000 Americans Urge Obama Administration to End Black Market Fishing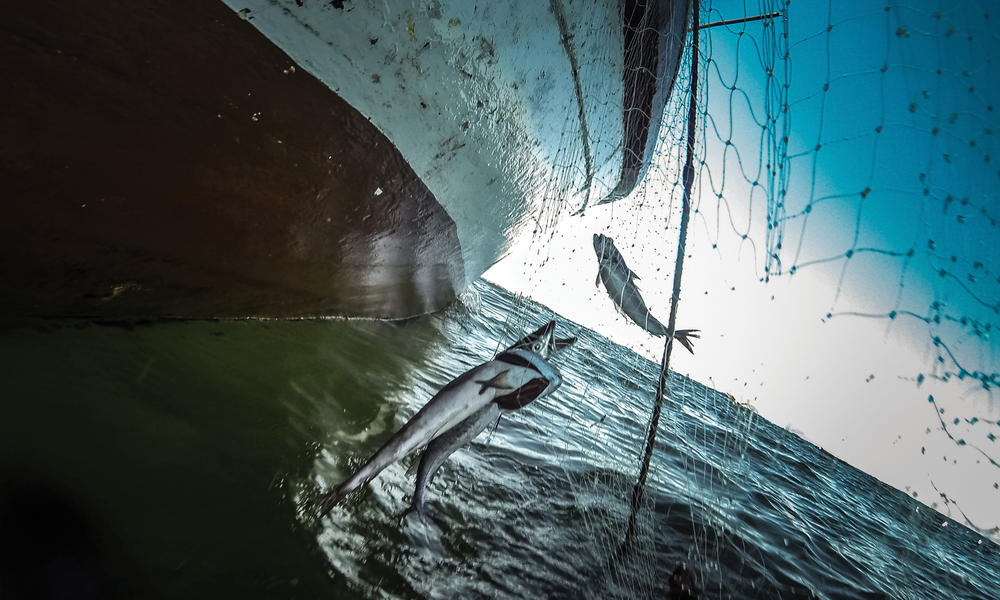 Stop Stolen Seafood from Entering the US
Tell the US Presidential Task Force you don't want to buy illegally caught fish.
Take Action Now
WWF and more than 125,000 of our US supporters today urged the Obama administration to take strong action to end the global illegal fishing epidemic.

The US has an unprecedented opportunity to put a dent in the global trade of illegal seafood later this month when a presidential task force is expected to present to President Obama a set of recommendations outlining the steps the federal government should take to prevent illegal fish from ending up on our dinner plates.

"We can't shy away from strong solutions," WWF Vice President for Marine Policy Michele Kuruc said. "Americans deserve to know the fish they buy is not stolen, US fishermen deserve a level playing field, and our oceans deserve to be protected."
The US is one of the largest markets on the planet for imported seafood, valued at almost $18 billion annually. The Presidential Task Force on Combatting Illegal, Unreported, and Unregulated (IUU) Fishing and Seafood Fraud represents the best opportunity for the US to close its borders to illegal products.

In part, WWF and our supporters are asking the Task Force to recommend the issuance of new regulations that build on existing law or existing legal frameworks to ensure all fish are fully traceable to legal sources. The regulations should require:
Catch Documentation: That all seafood sold in the United States be accompanied with basic and consistent information,

Traceable to legal and verifiable sources: That this information should be traceable by regulators and supply chain actors from bait to plate, and

Border Control: That border measures should be designed to allow for informed decisions about product legality based on this information.
Take action today: Tell the US Presidential Task Force you don't want to buy illegally caught fish.