Myanmar—the Last Environmental Frontier
WWF's Carter Roberts on new opportunities for the Southeast Asian nation—for its people, its economy and its invaluable environmental landscape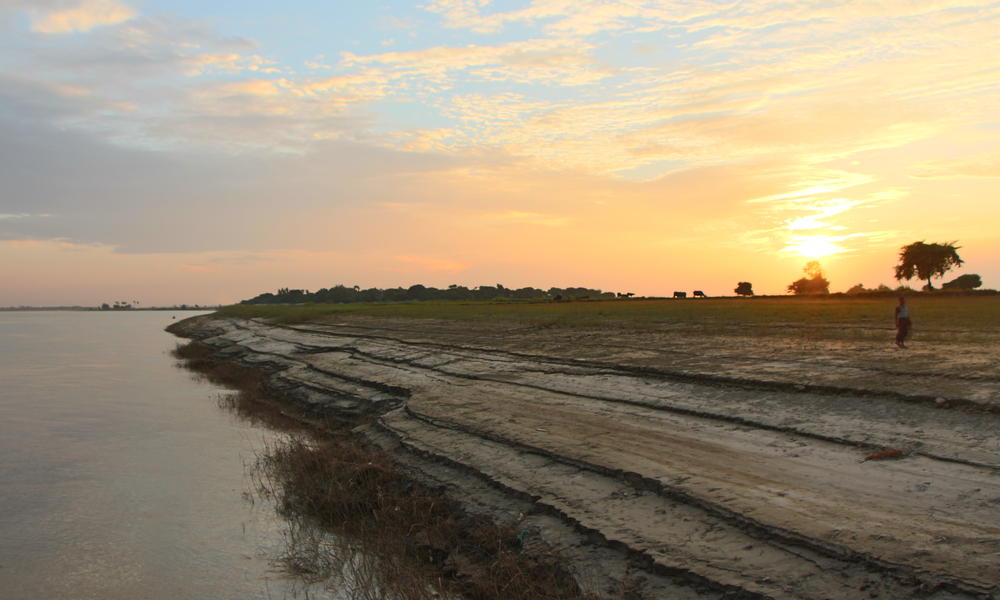 Date: November 20, 2012
Author: Carter Roberts
"There is an opportunity for the government to apply best available science and planning to map the values of this region and to make smart choices. It is critical that Myanmar's opening doesn't close the doors on its natural resources."

Carter Roberts
President and CEO
President Obama's groundbreaking trip to Myanmar marks the first time in history that an American president has visited this Southeast Asian nation that is slowly opening its doors after five decades of military rule. His willingness to meet with government officials, including new reformist President Thein Sein and opposition leader and democratic activist Aung San Suu Kyi signals game changing potential on multiple levels. As the country slowly eases toward greater democracy, opportunities will arise—for its people, its economy and its invaluable environmental landscape.
You can feel the opportunities in this country. Last month I felt it as soon as I stepped off the plane and into the heart of Naypyitaw—a shiny, modern and breathtakingly quiet city. Built for the future, the eight lane highways saw little traffic and empty fields punctuate massive government buildings. Here was a city all dressed up for future economic growth and the planning of a new tomorrow. It is a country under construction in every sense of the word.
With that construction comes a massive, unprecedented demand on its natural resources. A tsunami of foreign investors and development projects are eager to capitalize on a country just beginning to introduce itself to the world and anxious to bring in much needed investment. The question is: what will it keep and what will it lose in the process?
Myanmar's people have essentially what everyone else wants: clean water, rich minerals and vast, mostly unbroken, lush forests. The country is a literal goldmine of investment opportunities, with a capacity to generate electricity, sequester carbon, mine minerals and precious stones and produce food for export to its neighbors. It is also a treasure trove in terms of the value that intact rivers, forests and marine systems bring to its people—particularly the ethnic minorities that occupy the rural periphery of the country.
Take the Tanintharyi—the long forested region to the South of the country. Two weeks ago, I drove up a small dirt road from the untouched coastline due west of the Thai border, passing free flowing rivers and one of the richest forests of the region—home to dozens of tigers and the ancestral homeland of the Karen population. International developers plan for a six-lane highway connecting Bangkok to the Andaman Sea. This would provide a strategic alternative to the Malacca Straits shipping lane bottleneck adjacent to Singapore far to the South , but would pass right through the middle of these forests and potentially transform this part of the world to an industrial landscape. One can envision a path forward that provides both critical development and environmental conservation—using advanced design with tunnels, and bridges and unbroken paths, to keep the forest intact while opening up this major pathway for goods and services. There is an opportunity for the government to apply best available science and planning to map the values of this region and to make smart choices. It is critical that Myanmar's opening doesn't close the doors on its natural resources.
Myanmar captures the world's imagination—not only because it has been closed to the outside for decades, but because of where it sits—at the eastern edge of India, south of China and west of Thailand. Myanmar occupies a geo-political importance that is usually understated, even more so because it hasn't been subject to development pressures, until now. The lifting of sanctions is essential for boosting Myanmar's downtrodden economy; let's hope it doesn't come at a steep price to its natural resource base.
An abject lesson can be found next door in the Mekong River Basin. Tens of millions of people in Cambodia depend on the fish they catch there as their main food source. Vietnam depends on the river for sediments to sustain the world's richest rice harvest where the river empties into the ocean. But Laos wants to dam the river to supply energy to the region and announced its intention to do so a couple weeks ago, despite opposition from its neighbors. The question is how do we marshal the science, the finance, the political discussion to support Laos in moving in a more sustainable direction?
In contrast, Myanmar has already shown its resolve to make the hard choices necessary to keep its resources intact. Just last year they made headlines when the government cancelled the vast Chinese-funded Myitsone dam—a $3 billion project that would channel the power of the Irrawaddy River to provide electricity largely for China's use.
Just this past week, many of the country's ministers attended a Green Economy/Green Growth conference focused on ways that the country's forests and freshwater can become powerful sources of sustainable wealth to help power Myanmar's future. All of this will require transparent, participatory engagement that involves all of Myanmar's citizens.
President Obama's visit underscores the global importance of the Mekong region, an area WWF has been working in for more than 20 years. As Myanmar's leadership begins to chart a new course, we have hope that the government will set a modern standard for its own people and even its neighbors and create a future in which economic development can thrive without losing nature's value in the process.
This story was originally published on The Huffington Post