New Dam on Mekong River Could Doom Irrawaddy Dolphins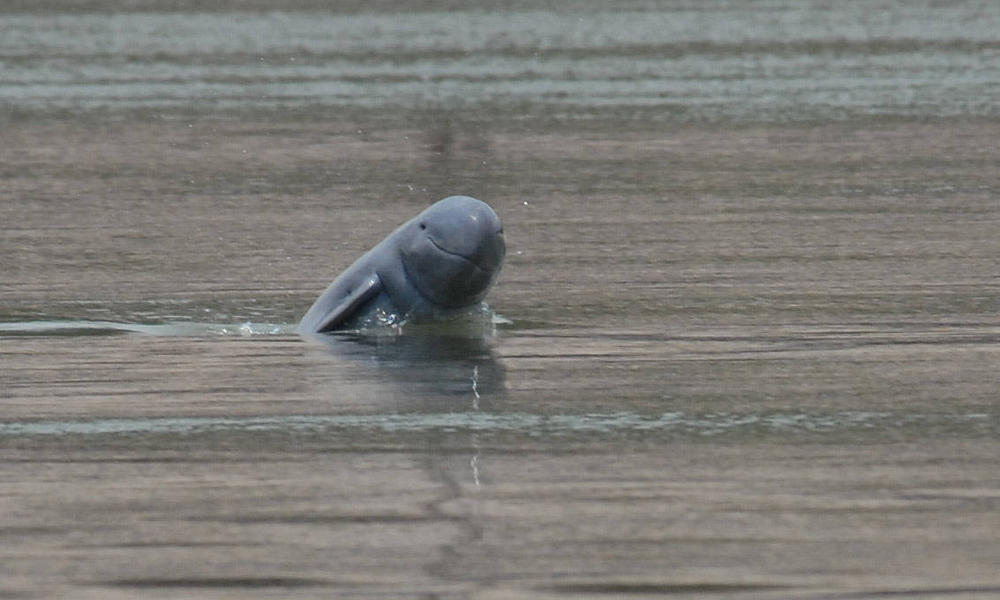 An estimated 85 critically endangered Irrawaddy dolphins cling to survival in a stretch of the mighty Mekong River between Cambodia and Laos—exactly where Mega First Corporation Berhad is scheduled to begin construction of a massive dam in a few months.

"It is a dangerous experiment that if built could see permanent damage to the Mekong River's ecosystem," said Chhith Sam Ath, Country Director of WWF-Cambodia. "If the Don Sahong dam is built, it will be the final nail in the coffin of Irrawaddy dolphins."

The Mekong Irrawaddy dolphins would be extremely vulnerable right from the start as massive walls of sound pound their sensitive hearing when dam builders use explosives to excavate millions of tons of rock. If they survive that assault, their freshwater refuge will have changed forever. Increased boat traffic, changes in water quality and habitat destruction will make their future even murkier.

WWF is raising the alarm.

WWF's analysis found that the Environmental Impact Assessment (EIA) conducted by Mega First was flawed and incomplete. It puts at risk not just Mekong's Irrawaddy dolphins but also the world's most productive inland fisheries, and the livelihoods of 60 million people living in the Lower Mekong Basin.
But Mega First has decided to forge ahead with the Don Sahong dam, unmoved by calls for a more robust assessment from the Cambodian government, non-governmental organizations, civil society groups and local communities.

Mega First has to do the right thing and you can help to deliver that message.

Join WWF in calling for a suspension of the Don Sahong Dam pending completion of independent, comprehensive and scientific transboundary studies and the investigation of more sustainable options. There are better alternatives like the Thakho Project, which would generate approximately the same amount of electricity at a lower cost to people and nature.

"There is still hope for these dolphins, but it rests in the hands of the directors of Mega First Corporation," noted Chhith Sam Ath.

Help save the Irrawaddy dolphin. Take action now.