New Irrawaddy dolphin calf sighted in the Mekong River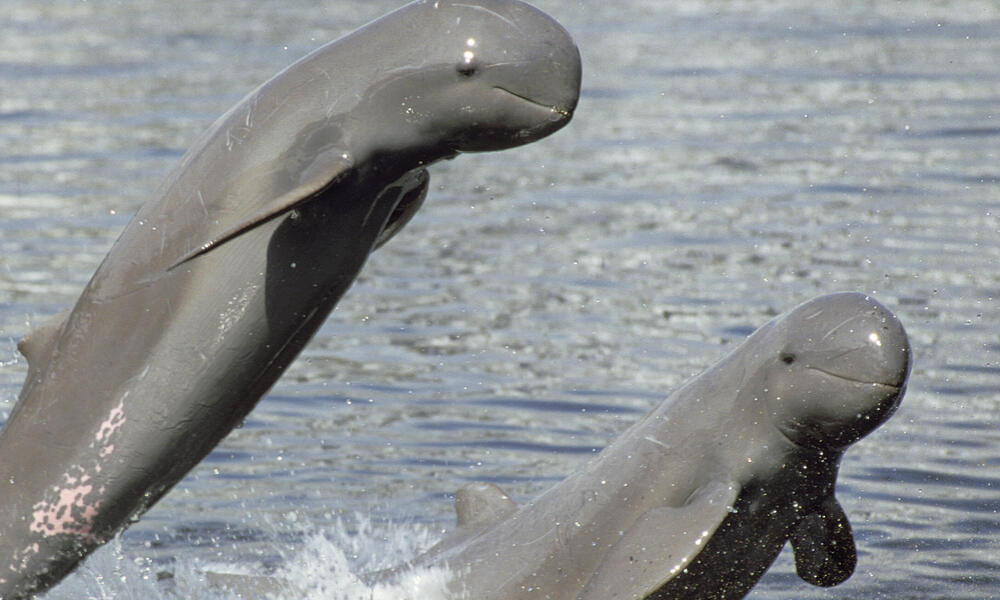 UPDATE (March 30, 2016)
The dry season, which lasts from December to March every year, tends to be the most dangerous time for Mekong river dolphins as it ushers in a period of greater illegal fishing and decreasing water levels. During the 2015-2016 dry season, no Mekong dolphins died and three new calves were also spotted, thanks to 68 dedicated river guards. The current level of enforcement—combined with additional efforts behind the scenes—have helped reduce illegal and destructive activities, increase the number of calves and juveniles, and support a sustainable fish catch for local communities.
An Irrawaddy dolphin calf was spotted swimming alongside its mother in the Mekong River—an encouraging sign for the vulnerable species.
The protection of Irrawaddy dolphins is crucial not only for the species, but for the Mekong River at large. The basin is home to an estimated 1,100 species of fish—all which benefit from WWF's work to increase dolphin populations.
WWF works with partners, governments, and local communities to protect the Mekong River Basin. We focus on everything from climate change to habitat restoration, and infrastructure to influencing local policy. We also support river guards who patrol the stretch of river where the Irrawaddy dolphins live.
Irrawaddy dolphins are found in coastal areas in South and Southeast Asia, and in three rivers: the Ayeyarwady, the Mahakam, and the Mekong.