New Protection for Elephant and Gorilla Habitats
Congo takes major step for wetlands protection
Date: October 11, 2012
Author: Brendan Rohr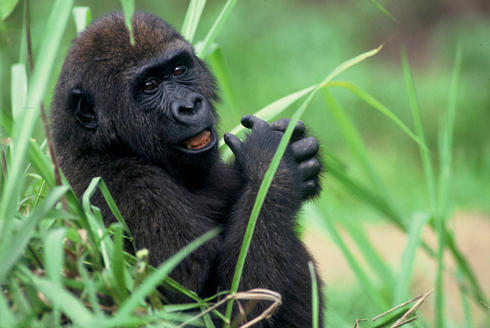 The Republic of Congo this week designated more than 7 million acres of marshes, ponds, lakes and flooded forests as Ramsar sites—Wetlands of International Importance recognized under the Ramsar Convention of 1971.
The designation provides vital habitat to endangered species and preserves nature's value for surrounding communities.
The new sites harbor a wealth of plant and animal species, including threatened and endangered species such as hippopotamus, African elephants, western lowland gorillas and chimpanzees.
The sites are also home to hundreds of fish species, a source of both nutrition and income for local communities, and are part of the migration path of more than 200 bird species.
Anada Tiega, Secretary General of the International Convention on Wetlands, congratulated the Republic of Congo for this major conservation milestone—which was achieved with WWF's support. Tiega said these new designations come at an opportune time, as nations meet in Hyderabad, India, to shore up commitments to protecting biological diversity.
"This move by the Republic of Congo demonstrates how protecting wetlands through Ramsar can help countries meet their commitments," says Tiega.
Twenty-nine million acres of Congo's wetlands are now designated and protected as Ramsar sites—an area roughly the size of Ohio. It is hoped that protecting this critical habitat for charismatic species could enhance tourism opportunities in the Central African nation, and bring myriad other economic, environmental and social benefits.