New US rule proposed to combat black market fishing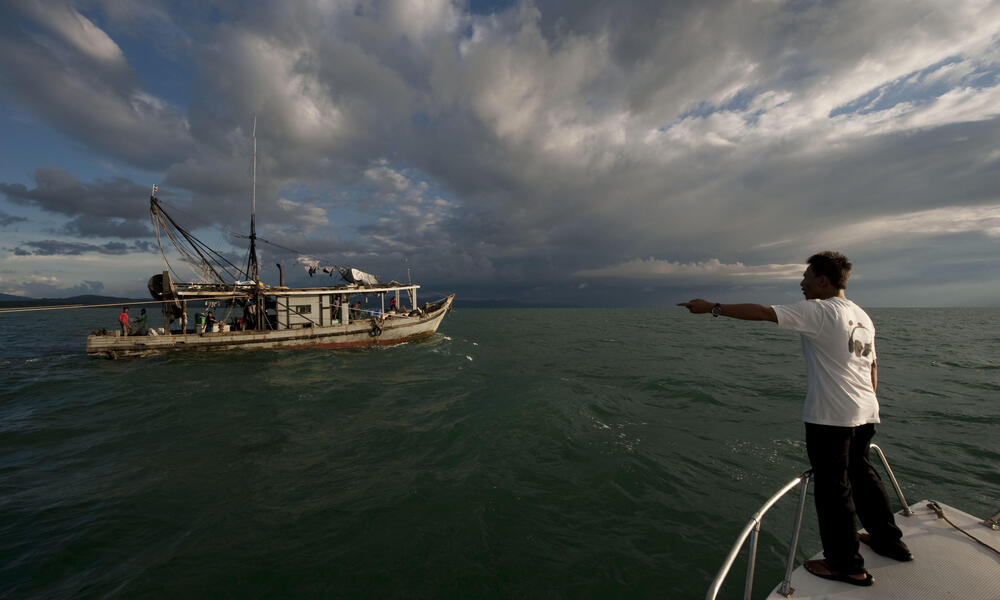 In a critical step forward to stop the trade of illegal and unreported fish in seafood imports, the US government has proposed a new rule for a seafood program that will trace from the moment fish are caught, until they reach the US border.
The new rule requires that certain fish species will be subject to traceability that will ensure critical information is collected and reported about the fish. The information will then be collected and analyzed by US authorities, to review and verify legality for entry and sale across US markets, restaurants and grocery stores.
The data, documentation and processes that will be required under this proposed program include key aspects WWF has identified as critical to combatting the illegal fish trade, which is depleting ocean resources and is valued up to $23 billion a year. This includes—among other aspects—a requirement for information about the fishing vessel, evidence of authorization to fish, records of where and when the fish were caught and landed at port, and a record of processing.
"As this proposed rule is considered further, it will benefit from clarification of definitions, additional information requirements, definitive timing for application and expansion to include all species, and a robust verification process" said Michele Kuruc, WWF vice president of ocean policy, "It's critical that this proposal is seen as a next step toward ending illegal fishing, not the final one. We still have a way to go to ensure that all seafood products imported into the U.S are traceable and legal."
The fish that will be subject to this traceability program include, among others, Atlantic cod, Pacific cod, blue crab, mahi-mahi, grouper, red snapper, swordfish, and the five species of tuna. Shrimp, which is the largest US import by volume, and Abalone will also be included in this list at a later time. The import of all the at-risk fish species will capture up to 25% of illegal fish entering into the US, which reinforces the critical need for a timeline of when this program will be expanded to all seafood species.
Looking forward, WWF will continue to engage with key US government agencies and partners, to support a robust and comprehensive verification process that provides clear definitions and guidance to address this global ocean challenge.