Night vision: how WWF helped rangers illuminate the darkness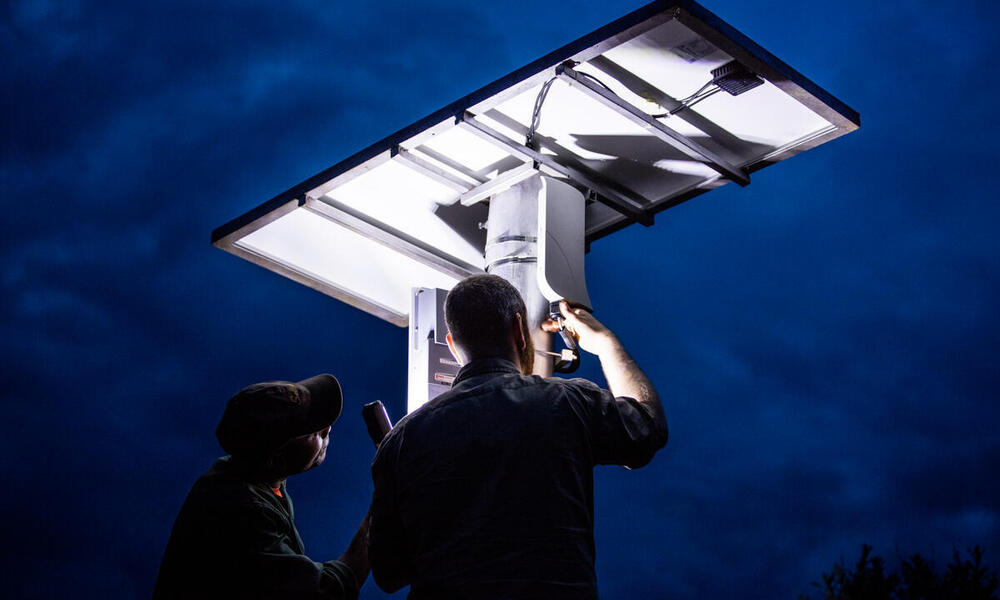 © James Morgan / WWF-US
On March 8 at 1:51 am, standing on a four-inch-wide plank about 10 feet above the ground, I saw the culmination of 19 months of work illuminate on a laptop. A black and white video of rangers walking down a dirt path appeared clear as day in the middle of the night.

Let me back up and explain why that matters.

Almost two years ago, my WWF colleagues George Powell, senior technology advisor, Eric Becker, conservation technology engineer, and I were chatting about how to best use technology to solve one of the most dire conservation problems in Africa: the poaching of rhinos and elephants. Teams of dedicated and well-trained rangers patrol protected areas throughout Africa to prevent criminals from entering the park to kill animals. But they simply can't be everywhere at once—especially when poaching mostly occurs under the cover of night.

Eric, George, and I had a Google.org grant on our hands devoted to developing technology that would give those on the front lines of conservation a leg up. We just didn't know what that technology would look like quite yet.
We went to a particular park in Kenya—a beautiful stamp of wilderness smack in the middle of modern life— that abuts a bustling town. The close quarters made it easier for poachers to hop the fence, stalk and kill a rhino, cut off its horn, and slip back into town undetected.

Eric assessed the situation and pitched a solution: installing along the border a camera and software system smart enough to both distinguish human movement from that of animals and to alert rangers of the presence of poachers. The catch? That combination of technologies had never been used for conservation.

Eric is a guru when it comes to innovative design. He toiled for six months to create a system that combined human detection software with thermal cameras. We brought the setup to a cattle farm in northern Maryland where we crawled on our hands and knees among a herd of cows—"poachers" among "zebras" and "buffalo." In an exhilarating moment of triumph, the system worked. It'd spotted us among the cows.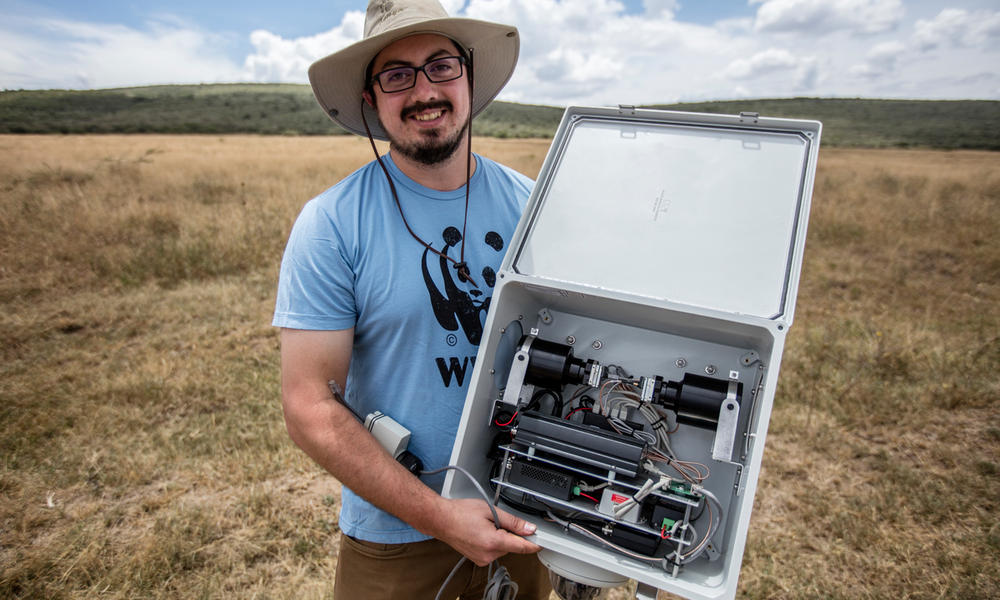 © James Morgan / WWF-US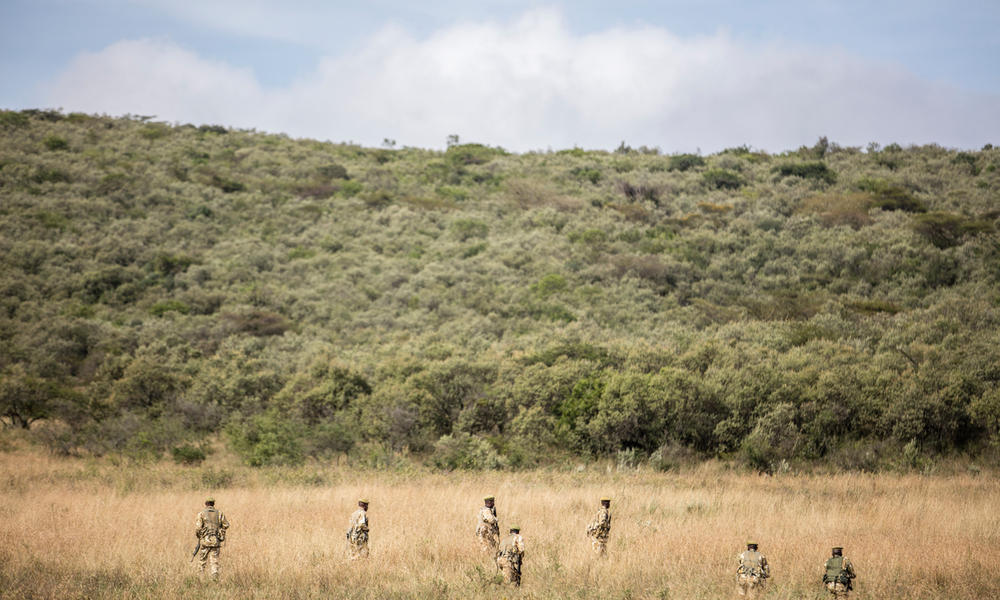 © James Morgan / WWF-US
Now the real work could begin. Getting the camera system to work in Maryland was still a far cry from the practical realities of Kenya.

Anyone who has tried to troubleshoot a bad internet connection will likely understand the complexities and frustrations of coordinating a project an ocean away. And this case, the stakes are much higher. We're talking about the future of wildlife (particularly endangered rhinos), the safety of rangers who risk their lives every night to protect them, and tens of thousands of dollars for a completely new technology that everyone thinks—but is not quite certain—will work.
After much back and forth—and George's efforts to get us set up—we found ourselves in Kenya installing the system in its proper home. Eric and I worked nearly a week and finally—sunburnt, hungry, and sleep-deprived—flipped open the laptop to find those three unmistakable images of rangers almost a third of a mile away walking in the darkness—a victory 19 months in the making.

In the following days, we installed the rest of the poles and the cameras. It's early yet, but the system is already effective. It's notifying rangers of human activity, and soon poachers will find that the element of surprise is no longer on their side—no slipping through the fence at night, no time to plan an ambush on rangers, and certainly no time to kill the magnificent animals that live in the park.

Rangers can finally own the night.
Colby Loucks is WWF's Deputy Goal Lead and Senior Director, Wildlife Conservation Program