Obama Pledges Support to Stop Wildlife Crime in Africa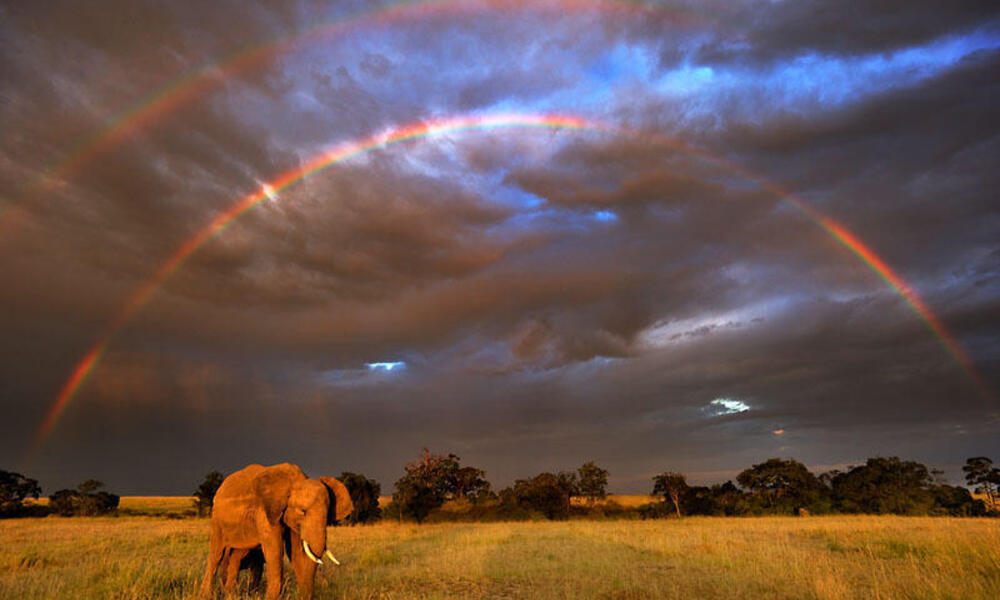 A groundbreaking announcement from President Barack Obama during a state visit to Tanzania on July 1 will deliver much-needed support to African countries reeling under the onslaught of wildlife crime.
President Obama said, "Poaching and trafficking is threatening Africa's wildlife, so today I issued a new executive order to better organize U.S. government efforts in this fight so that we can cooperate further with the Tanzanian government and others. And this includes additional millions of dollars to help countries across the region build their capacity to meet this challenge, because the entire world has a stake in making sure that we preserve Africa's beauty for future generations."
The Executive Order includes:
A $10 million pledge to improve protection for threatened wildlife populations in key African countries.
A Presidential Task Force on Wildlife Trafficking to develop a national strategy within six months to fight wildlife crime, which will receive recommendations from an Advisory Council on Wildlife Trafficking of independent experts.
A review of the federal government's Transnational Organized Crime Strategy to consider adding wildlife trafficking to the list of crimes it covers, elevating it to the same level as arms, drug and human trafficking.
Deadly and dangerous
Wildlife crime is now the most immediate threat to wild elephants, tigers and rhinos. It also has direct links to regional conflicts, national security and even terrorism.
"President Obama's commitment to help stop the global crime wave that is emptying the continent's forests and savannas is welcome news. It gives a critical boost for everyone involved in fighting wildlife trafficking—from rangers on the ground to local conservation groups to decision-makers around the globe," said Carter Roberts, President & CEO of WWF-US.
The president's announcement answers—and will amplify—the growing call across Africa for international help to stop the slaughter of elephants and rhinos, unprecedented in modern history.
Close to 30,000 elephants are slaughtered annually for their ivory, making their way to markets like the Philippines, which destroyed five tons of seized ivory just last week. It's also reaching the United States. In May, two U.S. businessmen were sentenced to prison and ordered to pay hefty fines for rhino horn trafficking even as the latest rhino poaching numbers from South Africa climb to 446 this year alone.
WWF's call to action
WWF is at the forefront of efforts to galvanize governments and the public to stop wildlife crime through a global campaign to apply the strength of our worldwide network, our influence with partners and governments, and the passion of our supporters.
WWF is calling on all governments—and particularly those of demand countries such as China, Vietnam, Thailand and the United States—to strengthen law enforcement, invest in more boots on the ground and commit to long-term demand reduction efforts.
At least one rhino is killed every day due to the mistaken belief that rhino horn can cure diseases. The main market is now in Vietnam where there is a newly emerged belief that rhino horn cures cancer.

Tens of thousands of elephants are killed every year for their ivory tusks.

Rhino horn is used in some traditional Asian medicine to treat a variety of ailments, including fever and various blood disorders.

Gabon's stockpile of ivory seized from elephant poachers and illegal ivory dealers was burned in the nation's capital, Libreville, Gabon, last year.

In 1989, the Convention on International Trade in Endangered Species of Wild Fauna and Flora (CITES) banned the international trade in ivory. However, there are still some thriving but unregulated domestic ivory markets in a number of countries, which fuel an illegal international trade.