Partnering to protect a major river in South America
"When we do a turtle liberation we ask people to make a wish. They liberate the turtle hoping it will carry their wish along the river."
Sindy Martinez loves her job. A bit shy when you first meet her, she gets positively effusive when she talks about the Orinoco wildlife she helps to protect through her work at the Omacha Foundation.
Turtle liberation days are the best days, but the ecologist also loves early mornings on the water, when the dolphins are jumping. For Sindy, a native of rainy, mountainous Bogota, Colombia, a perfect day is a cloudy one. "Otherwise I get burned!" she says. But she'll tolerate bright daylight if it means there are turtles sunning themselves on the beaches.
Her dream is essentially to work herself out of a job—for conservation to be driven by informed communities, with advocacy groups like the Omacha Foundation taking a back seat. It's not a task she can accomplish alone, which is why she is particularly excited about the new river basin "report cards."
An effective tool for conservation
The Orinoco is one of the longest rivers in South America. The river and its surrounding forests teem with wildlife: the Orinoco crocodile, river dolphins, colorful parrots, the giant anaconda. But the river basin is also under threat from human development.
© Meridith Kohut / WWF-US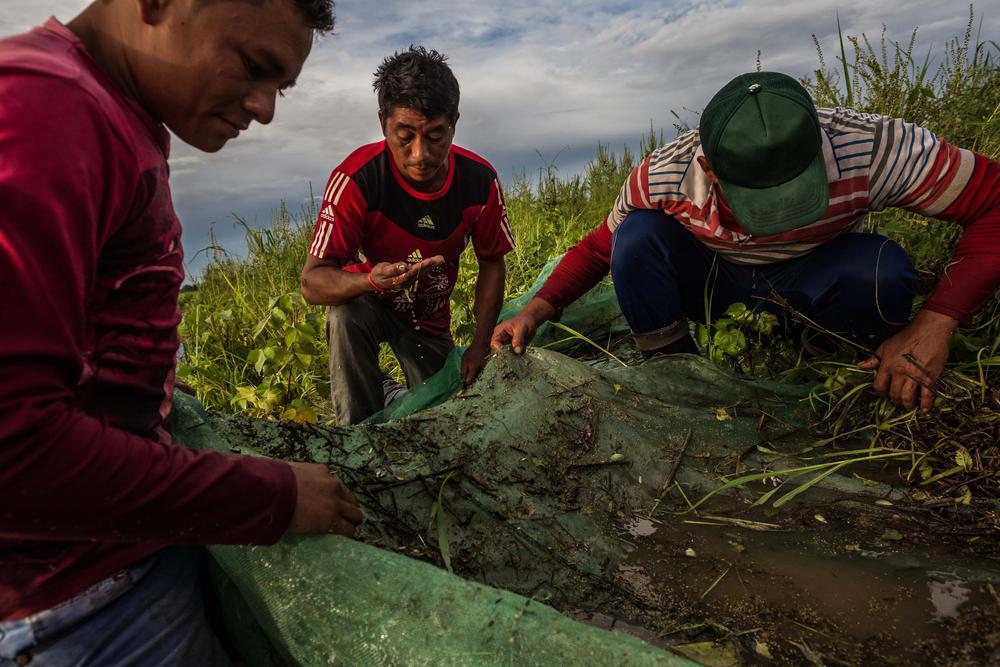 © Meridith Kohut / WWF-US
The river basin report card project, led by WWF in partnership with the University of Maryland's Center for Environmental Science, convenes a myriad of stakeholders in targeted freshwater basins. From fishers to politicians, local people are asked to articulate why the river basin where they live is important to them, and how they measure and track its health. This information is captured in the report card, a tool for effective local and regional conservation decisions.
Sindy hopes the Orinoco report card will provide data that will help her explain to residents why conservation is so important—not just for the environment, but for the kind of ecotourism that could make a huge difference in the economics of struggling river towns.
"Some people say the turtles won't die off, that the dolphins won't disappear, because God put them there," she says. "So it's our challenge to help them understand."
Building hope
Sindy, as comfortable handling squirming baby turtles as she is chatting with local fishers, keeps her focus on the job at hand, broadcasting her love of wildlife even in her choice of jewelry.
"I always try to wear animal earrings," she says of the delicate silver figures framing her face, specially made for her by a friend. "It's a way to express myself."
"People always ask me 'where did you get those earrings?' and so I tell them why I wear them." Today it's dolphins, but tomorrow she might choose a pair of manatees, turtles, or birds.
But, back to wishing on those liberated turtles.