Population of world's most endangered marine mammal drops 40 percent
WWF calls on Mexican government to immediately ban all fishing within vaquita porpoise habitat
For the world's most endangered marine mammal, there is distressing news. The vaquita porpoise, found only in Mexico's Gulf of California, is growing nearer to extinction. According to a recent estimate, vaquita's population drastically declined to around 60 individuals, down from an estimated population of 97 vaquitas in 2014.
The International Committee for the Recovery of the Vaquita (CIRVA) released the most recent population estimates for the porpoise, based on 2015 surveys by an international team of scientists supported by the Mexican government.
Just one year ago there was a sign of hope for the porpoise known as the "little cow." In March 2015, the Mexican government suspended gillnet fishing and pledged to invest $36 million each year to support affected fishing communities.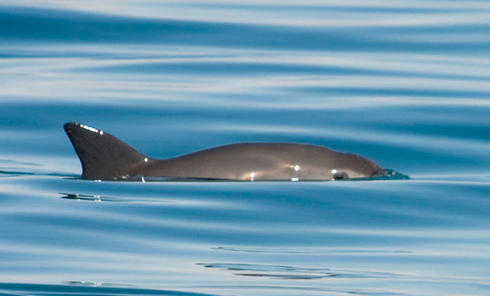 But despite Mexican President Peña Nieto's commitment, totoaba fishing – the main threat to vaquitas – increased. Seizures of totoaba nets, the numbers of people jailed for illegal fishing and counts of dead totoabas all grew. And efforts to implement more vaquita-safe fishing techniques failed.
Demand for totoaba swim bladders – an expensive traditional Chinese delicacy - is driving the vaquita to extinction. The swim bladders are often smuggled over the US border and then shipped to China.
"In the end, however, it is Mexico's responsibility to stop this illegal fishery within its own territory," Says WWF-Mexico CEO Omar Vidal. "The vaquita can only be saved if the Mexican government immediately bans all fishing within its habitat."
"In addition, Mexico, the United States, and China need to take urgent and coordinated action to stop the illegal fishing, trafficking and consumption of Totoaba. Anything else is just wishful thinking."
Once the vaquita is shown to be on a path to recovery and sustainable vaquita-safe fishing methods can be fully adopted and enforced, all efforts should be made to scale-up fisheries using vaquita-safe gear. Fishermen affected by any closure must be compensated accordingly and efforts must continue to develop fishing gear to ensure that fishermen and their families can have a more sustainable way of life.
"There is no time to wait," says Vidal.