Prince Charles Calls for Action to End Wildlife Crime
WWF's Leigh Henry shares her experience from London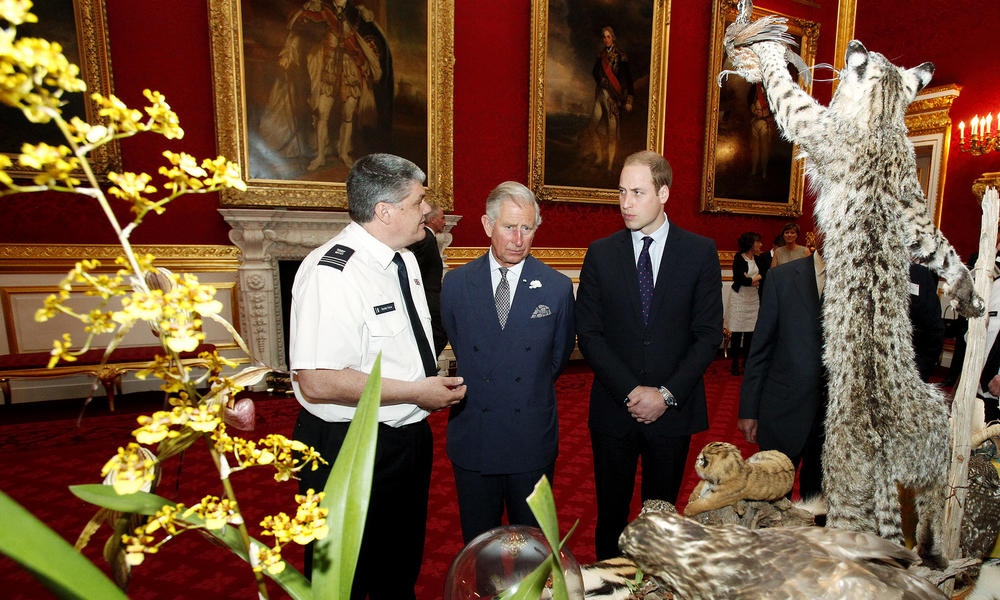 Date: May 21, 2013
Author: Leigh Henry
In the wee hours of the morning of July 29, 1981, I was a 10-year-old girl enthralled at the scene playing out on my television screen in Virginia Beach, Virginia. As Prince Charles wed Lady Diana Spencer, I, like every other warm-blooded American girl, dreamed of a day when I, too, could meet a prince.
On May 21, 2013, I realized two of my ambitions—one, the dream of that 10-year-old girl, and the other, the aspirational goal of a wildlife conservationist. I walked through the gates of St. James's Palace to attend a conference hosted by His Royal Highness, The Prince of Wales, and the United Kingdom, to call for action at the highest levels of government to end the illegal wildlife trade.
His Royal Highness, The Duke of Cambridge also made a passionate plea to the high-level government attendees saying, "My fear is that one of two things will stop the illegal trade, either we take action to stem the trade or we run out of animals. There are no other outcomes possible."
Almost a year ago, WWF launched a global campaign to Stop Wildlife Crime.
One of the primary goals of that campaign was to raise the profile of illegal wildlife trade as a serious crime to the highest political levels.
In the U.S., we talked of getting then-Secretary of State Hillary Clinton onboard, not thinking that was actually within the realm of possibility. Yet, last November, Clinton designated wildlife crime as a foreign policy priority for the US government— an issue that not only presents a grave threat to the natural world, but also to national and regional security.
That victory is now followed by another.
Prince Charles, who is also president of WWF-UK, Prince William and the U.K. government are also prioritizing wildlife crime as an issue at the highest political levels. Today's meeting will lay the groundwork for a Heads of State meeting in the autumn, also hosted by the U.K. Government. It is hoped that governments at that meeting will commit to actions that will accomplish the following:
Reduce demand for endangered wildlife and related products in markets around the world.
Improve global enforcement and criminal justice against the organized syndicates engaged in this activity.
Assist rural communities to find long-term, viable alternatives to the trade.
A call to action
A record 668 rhinos in South Africa were killed by poachers last year, and more than 300 have died so far in 2013. Earlier this month, at least 26 elephants were massacred in a World Heritage Site in the Central African Republic, after 17 individuals armed with military-grade weapons entered the unique elephant habitat Dzanga Bai, known locally as the "village of elephants."
This level of crime can only be addressed when the world's governments stand up, take responsibility and work together. With commitments from the U.S. and the U.K., we are now well on our way to achieving our goal.
Learn more about WWF's campaign to stop wildlife crime.