Prince William Announces New Task Force to Stop Transport of Illegal Wildlife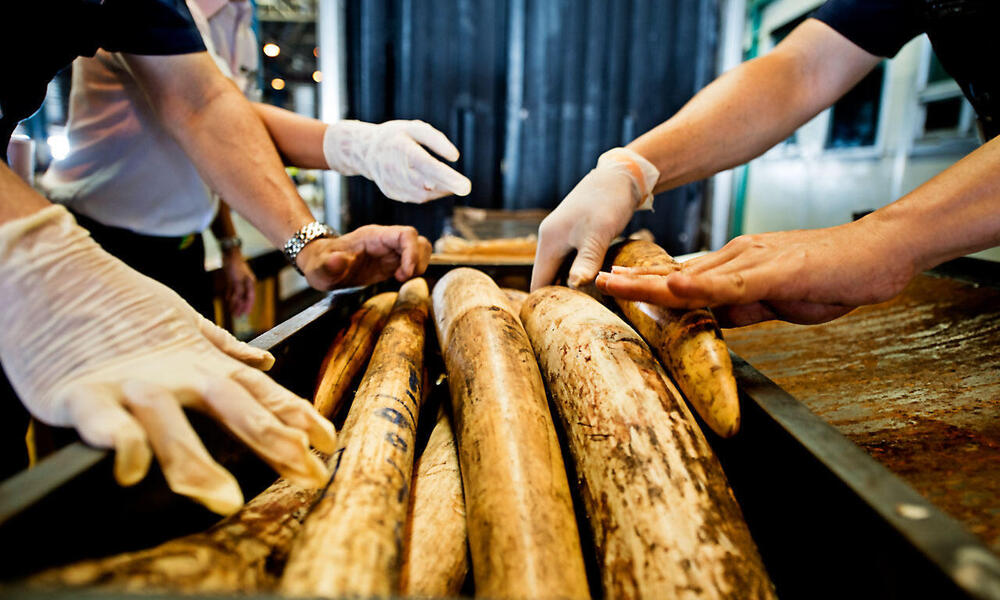 Date: December 08, 2014
Author: Trishna Gurung
His Royal Highness Prince William announced a major step in the fight against illegal wildlife trade at the World Bank today. The United for Wildlife Transportation Task Force was created to promote zero tolerance of transport of illegal wildlife parts across borders. It will work with the commercial transportation sector, including airline and shipping companies, to keep illegal wildlife out of their operations.
WWF is one of seven international conservation organizations within United for Wildlife, which committed to addressing the most pressing conservation issues of our time—including wildlife crime.
Why is transportation a target in the fight against wildlife crime?
International wildlife traffickers rely heavily on logistics and transport channels, using discrete smuggling methods, trafficking routes and markets. They falsify documentation, exploit regulatory loopholes, take advantage of under-resourced law enforcement agencies or obtain official documents through corruption.
2014: Two Vietnamese men were arrested at Johannesburg airport, South Africa, with a record haul of 18 rhino horns hidden in their suitcase, weighing more than 90 lbs, during a stopover on a flight from Mozambique to Vietnam.
2012: Luggage searched at the Long Beach Airport led to the arrest of a Texas man and the discovery of $337,000 in cash—payment for rhino horns to be shipped overseas.
2010: More than two tons of ivory were seized at the transit cargo warehouse at Thailand's Suvarnabhumi airport. The consignment was being sent to Laos from Dubai International Airport and had been declared as mobile phone parts.
"By clamping down on the transport of illegal wildlife products, we can break the chain between poachers and consumers," said Ginette Hemley, WWF's Senior Vice President for Wildlife Conservation.
WWF is honored to continue our work with United for Wildlife and applauds Prince William for his leadership. We encourage strong collaboration and coordination between partners like the Royal Foundation, the U.S. government and others to maximize our efforts to stop wildlife crime.
Take action
All of us can take part in the fight to stop wildlife crime. Pledge today and commit to save nature for future generations.