Prison and Hefty Fines for Rhino Horn Traffickers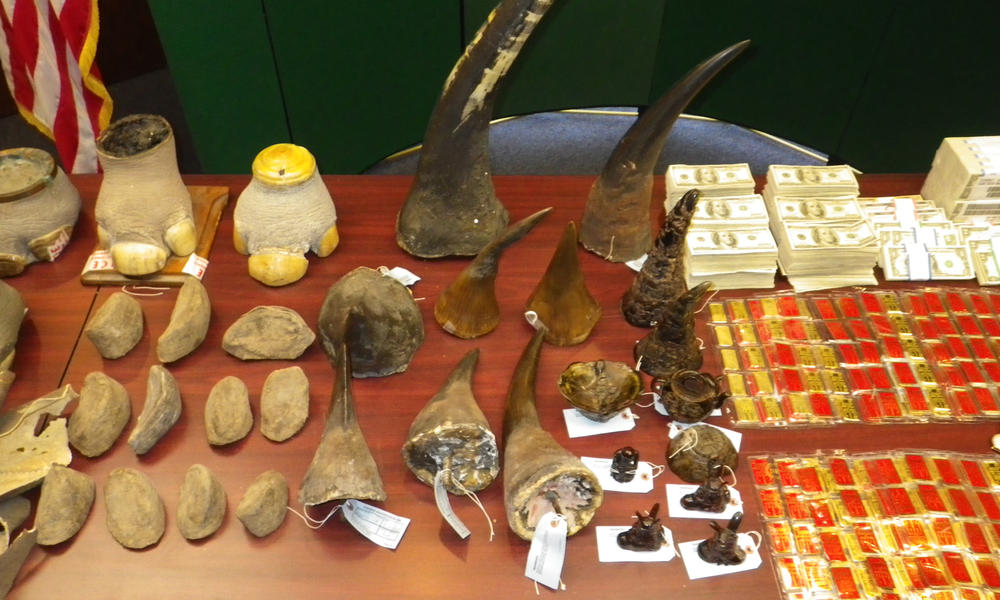 Date: May 16, 2013
Author: Trishna Gurung
"We commend the US Fish and Wildlife Service and Department of Justice for bringing wildlife criminals to justice. This case...shows that wildlife crime is serious and it's happening within our borders, threatening survival of precious species like rhinos and lining the pockets of gangsters."

Ginette Hemley Senior Vice President of Conservation Strategy and Science
As record numbers of rhinos are slaughtered for their horns, there is good news that poachers will be punished for their crimes. Here in the United States, two businessmen will now serve time in prison and pay hefty fines for rhino horn trafficking.
Vinh Chung "Jimmy" Kha and Felix Kha, arrested in 2012, were sentenced by a Los Angeles court to 42 months and 46 months in prison, respectively. They will also pay more than a million dollars in fines, penalties and goods to the government.
The fines will go toward supporting wildlife law enforcement in the U.S. and rhino conservation efforts in Africa.
The father and son were part of a widespread criminal network supplying the Asian black market, including Vietnam where the price of rhino horn rivals gold. In total, the U.S. Fish and Wildlife Service investigation netted 37 rhino horns, with approximately $1 million in cash, and $1 million in bars of gold, diamonds and Rolex watches.
A global crisis
The Khas' sentencing coincided with the release of the latest rhino poaching numbers from South Africa. With 313 poached this year alone—a shocking rate of 2.3 a day—the country is likely to experience significantly more poaching than the previous year which had a record high of 668 rhinos slaughtered.
Illegal trade in rhino horn continues to threaten rhino populations, driven primarily by a false belief in Asian countries like Vietnam where it is believed to cure cancer and hangovers.
Setting standards
"We commend the US Fish and Wildlife Service and Department of Justice for bringing wildlife criminals to justice," said Ginette Hemley, Senior Vice President of Conservation Strategy and Science. "This case—which involved organized crime, corruption, and trafficking—could be the plot of a movie but shows that wildlife crime is serious and it's happening within our borders, threatening survival of precious species like rhinos and lining the pockets of gangsters."
The strong sentence affirms the stance taken by the U.S. at the recently concluded United Nations Commission on Crime Prevention and Criminal Justice. Member countries passed a resolution put forth by the U.S. and Peru, encouraging UN member states "to make illicit trafficking in wild fauna and flora a serious crime" and to ensure organized criminal groups are prosecuted.
What WWF is doing
Illegal wildlife trade is one of the most immediate threats to iconic species likes rhinos, tigers and elephants. Our global campaign urges governments to treat wildlife crime as a serious crime, enact strong deterrents and reduce demand for endangered species.
You can help. Learn more.