Promoting Sustainability in Foreign Policy
A Q&A with WWF's David Reed on his forthcoming book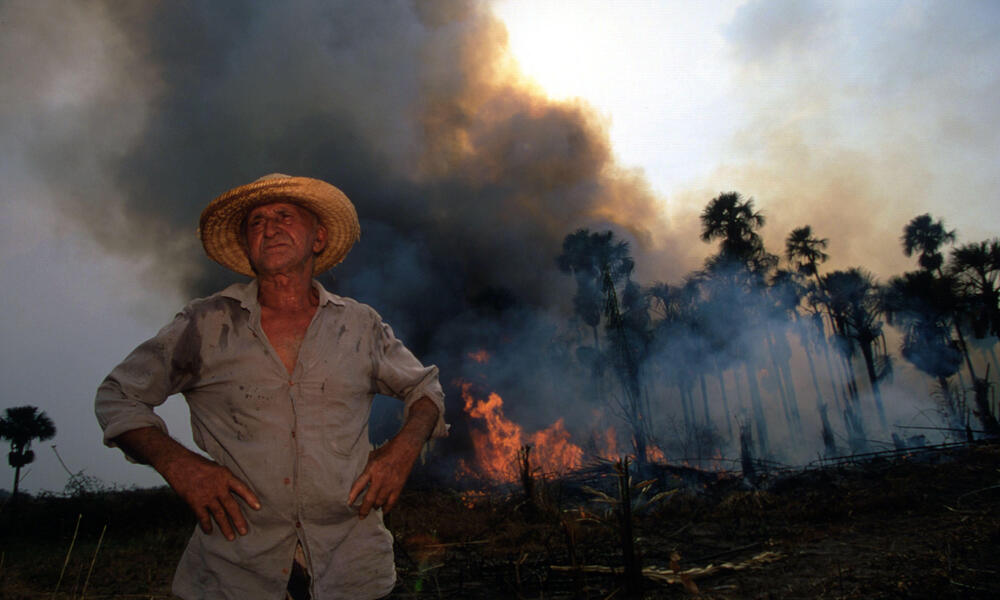 Date: August 27, 2014
Author: Sarah Ruggiero
David Reed, WWF Senior Policy Advisor, promotes sustainability as a key aspect of US foreign policy in his forthcoming book, In Pursuit of Prosperity: U.S. Foreign Policy in an Era of Natural Resource Scarcity. Here he explains how our prosperity as a nation depends on the stability and the prosperity of partners around the world.
What was the impetus to develop your book, In Pursuit of Prosperity?
It seemed clear to me two and a half years ago that, as an organization and as a country, we were not giving enough attention to the drivers of resource depletion, coupled with climate change, and their attendant social impacts and economic consequences. There is broad and ample evidence that the loss of renewable resources is creating significant challenges for the economies and social stability in countries where we work. It was for that reason that I said, we need to collect, interpret and clearly present the evidence to make sustainable natural resource management a central pillar of US foreign policy.
Can you give me an example of how resource scarcity has had a direct impact on the prosperity of Americans and the US economy?
One of our chapters is on the management of water between the United States and Mexico. Until now, we have been remarkably successful in setting up a transnational water management regime between the two countries. But that water regime has dealt only with surface water—rivers, estuaries and tributaries. Because it excludes ground water, businesses and urban utilities on both sides of the border are drawing down water stocks from aquifers at a rate that cannot be replenished in the near-term.
On top of that, California, which America's fruit and food basket, is currently experiencing one of the most severe droughts in over a century. We are already feeling the consequences of increased food prices because of the drought, but when coupled with declining water stocks, we will see continued impacts on our economy, the price of food and produce availability. The consequences of water scarcity are only going to get worse. This is very real.
These concerns are going to get worse unless we address them. As concerns grow about scarcity and its implications on the US, what is the most important thing the federal government should do to respond to this situation?
The most important response is to establish an operational hub in our government where evidence from around the world is collected, analyzed and translated into U.S. policy. At present, we have a disjointed, fragmented approach that influences policy in a haphazard way. The creation of this analytical system would allow clear policy signals to be transmitted to appropriate foreign policy agencies on a regular basis.
What is the most startling thing you've discovered as you've worked on this concept?
It is clearly the willingness of our security and intelligence communities to engage us in a robust dialogue and, where appropriate, to correct our analysis while also exploring ways of working together. They have laid out very clearly where the intelligence community is on these issues and they have suggested ways by which we can raise the public profile of these issues. To actually hear them say we need to work with you and your partners in order to elevate the visibility and centrality of this issue has been fundamental in shaping our approach.
WWF is traditionally known for working to protect species and places, how does this new effort to connecting foreign policy and conservation fit into WWF's mission?
The starting point and the focus needs to be on the protection of ecosystems. Species cannot survive unless the broader ecosystem is stable. The ecosystems where we work, be it the Arctic, the Congo, the Amazon, are already under increased stress from climate change and the intense drawdown of resources by growing populations and by populations with higher standards of living. In order to protect those ecosystems on which all species depend, we must find ways of sustainably protecting, preserving and managing ecosystem services provided in those geographies.