Protect the Wild Spirit of North Dakota
Vote YES on 5 for Clean Water, Wildlife and Parks in North Dakota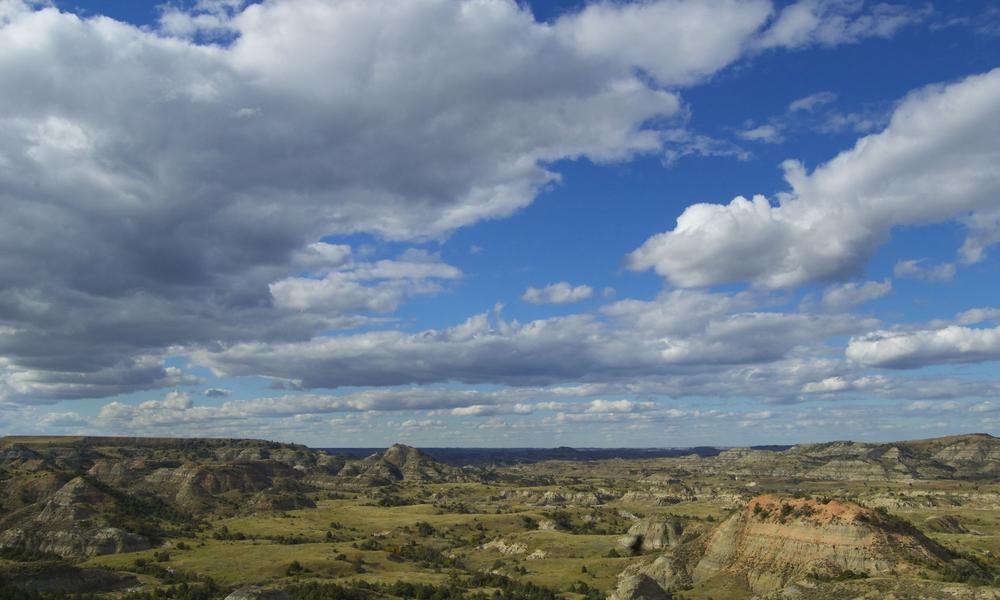 The stark natural beauty of North Dakota is undeniable: open plains that stretch for miles, rivers and lakes abundant with fish, and the bold and unique formations of the Badlands. These lands and waters embody the wild spirit of North Dakota, and it's our responsibility to protect them.
Oil and gas development in the Bakken shale formation provides many benefits to North Dakota—from jobs to millions in tax revenue--and has been a boon for the state.
In November, North Dakota has an exciting and unique opportunity to conserve beloved natural places by voting YES for the North Dakota Clean Water, Wildlife and Parks Amendment. This amendment would devote a small portion of North Dakota's existing oil and gas tax revenues to improve water quality, restore fish and wildlife habitat, expand recreational opportunities, and provide expanded outdoor education for future generations.
Protecting our clean water
Wetlands and grasslands absorb and filter water to keep lakes and rivers clean. They also help prevent flooding. While open, natural spaces maintain the health and balance of ecosystems, they also provide for recreational and educational opportunities for North Dakotans.
Working together to protect our future
Voting YES on 5 to pass the North Dakota Clean Water, Wildlife and Parks Amendment, North Dakotans can conserve rivers and lakes, create more parks for recreation, and provide for future generations. What's even better? This will happen without raising taxes and will be a long-term benefit from the oil boom we can pass along to future generations.
Now is the time. North Dakotans, vote YES on 5 for Clean Water, Wildlife and Parks in North Dakota.
Here is what you can do right now to make sure this important issue gets the votes it needs next month:
Get the word out to your family and friends in the area by telling them about this ballot issue and the importance of voting YES.
Share this article explaining why it's so important to vote YES on Measure 5.
Volunteer and join North Dakotans for Clean Water, Wildlife and Parks in telling your neighbors, local business owners and others to vote YES on Measure 5.